Hugh Morgan produced one of the most sensational riding performances of the season to steer the Denis Hogan-trained Young Dev to victory in the Racing Again March 6th Handicap Chase at Navan on Sunday.
The 17-2 chance appeared to have lost all chance after jumping the very first fence, with a tack problem leaving the conditional jockey to ride the remainder of the three-mile journey without irons.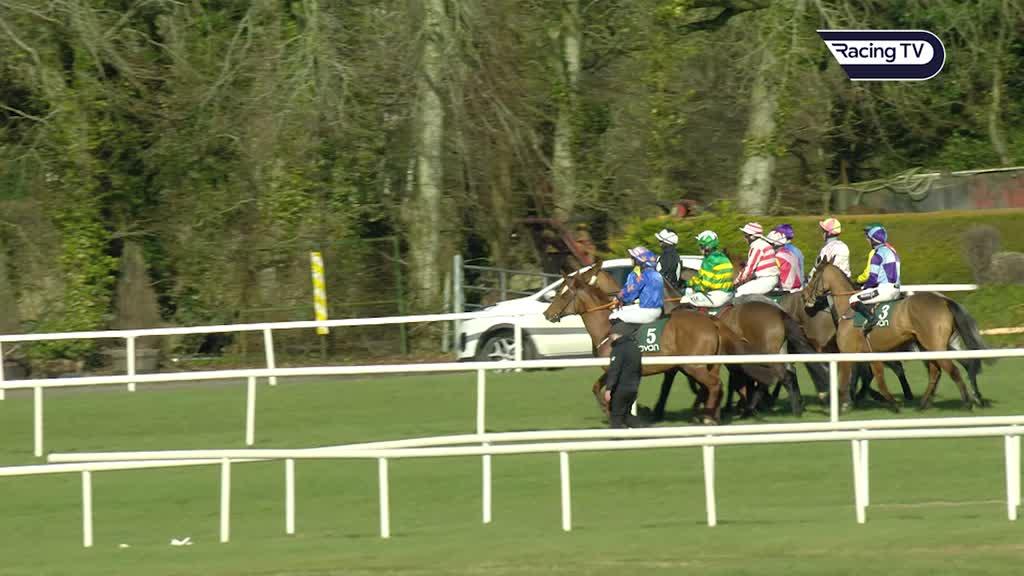 Hugh Morgan's incredible win with no irons aboard Young Dev! Watch the full race and analysis from Ruby Walsh above
Just to successfully complete the course would have been a tremendous feat, but miraculously, Morgan managed to get his mount into contention and drove him out on the run-in to secure the most remarkable of wins by three-quarters of a length from Se Mo Laoch.
Explaining what had happened, Morgan said: "My right stirrup broke after the first and I kicked it out. I'm grand at the minute, but I'd say I'll be sore in the morning!
"The horse had run plenty of times, so I said I might as well keep going. It took a bit of getting used to going down to the fences without them (irons) and I just left him to sort himself out and gave him a squeeze.
"It was great - it was something new anyway! It's my first ride for Denis, so it's very important to get a win."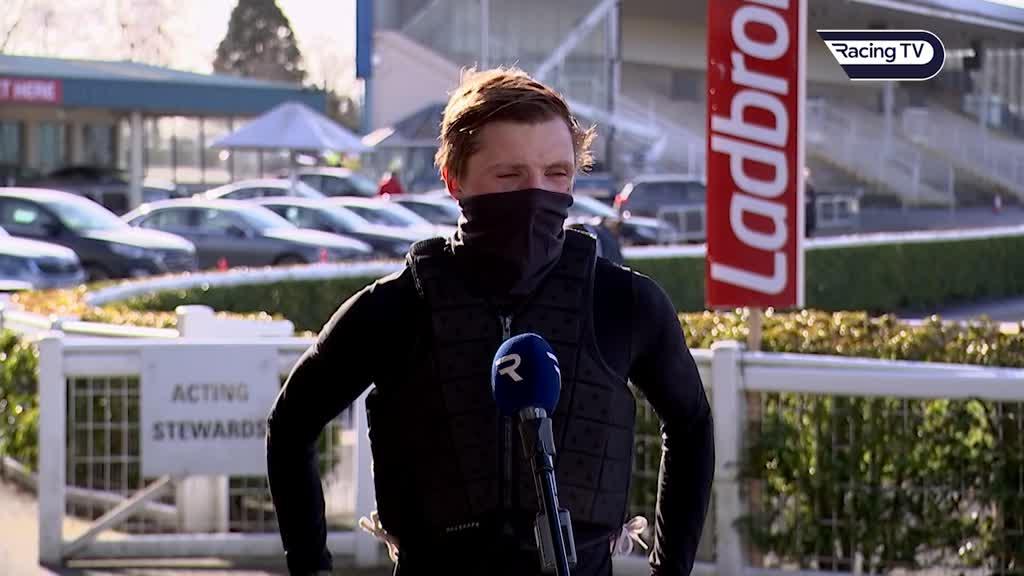 Watch what Hugh Morgan had to say after his victory aboard Young Dev
Ruby Walsh was in awe after watching Morgan perform heroics aboard his mount and was full of praise for the conditional rider on Racing TV afterwards.
"A hundred and ten out of ten for Hugh Morgan!" Walsh said when analysing the performance with Gary O'Brien on Racing TV.
"That is horsemanship at its absolute best, take a bow! His boot is open – that's only from friction – and the stirrup is gone.
"I think it's a testament to Hugh Morgan's fitness, his determination, and his will to win. That was brilliant to watch.
"His body stays perfectly straight at every fence – he doesn't even look like he's going to come off at any stage.
"We can all do that cantering around, but I don't know how many people could do it in a chase over this distance!
"That's riding, simple as. It's proper."
Fancy winning a 50" television, a 12-month Racing TV subscription, a Reclining Armchair plus much more? Click here to enter our Ultimate Cheltenham At Home competition!