First Flow, Royal Pagaille, Buveur D'Air, Roksana, Donald Trump and the latest Cheltenham Festival entries - it's all in the latest edition of Lydia's unmissable column.
BETWAY QUEEN MOTHER CHAMPION CHASE
So much for First Flow being a likeably progressive handicapper, who would find the step into Grade One company too much – especially in the deepest Matchbook Betting Exchange Clarence House Chase for several years – having not really jumped or travelled that well when winning a handicap last time out.
Instead, he took on the Champion Chase titleholder – a horse seemingly in the form of his life – from the seventh fence, matching him for pace and, if anything, outjumping him, before setting sail for home on the final bend. He never faced another challenge. In less than four-and-a-half minutes, he had registered a performance that makes him a leading player for the Betway Queen Mother Champion Chase.
In his wake were multiple Grade One winner Politologue, fresh from a dominant Tingle Creek success, Waiting Patiently, who'd only last month bounced back to his best when finishing second in the King George, Defi Du Seuil, who'd won this race last year, and the supposed new kid on the block, Fanion D'Estruval. None of them could even get close.
Initially, the race appeared to be going well for Politologue. Harry Cobden, who'd ridden him six times before including to his first Tingle Creek success in 2017, had established an unchallenged lead and, as the field headed out past the stands, the stage appeared set for another dominant display for the rejuvenated grey.
But his jumping started to get scrappy from the fifth fence and David Bass was able readily to move First Flow up to join him at the seventh. The pair then established a yawning gap over the rest, causing the floater Bun Doran to get disheartened and lose his pitch.
From five out, more patiently ridden and able rivals inched their way closer while Le Patriote and Duc De Genievres were toiling in rear, but Defi Du Seuil lacked any potency, Fanion D'Estruval's jumping wasn't clean enough and Waiting Patiently wasn't quick enough, ultimately hanging right under pressure. Despite having been in the teeth of the battle throughout, Politologue repelled them for second.
There are potential mitigating factors. Having found the key to Politologue – an altered training regime, positive tactics, removal of his hood and well-spaced races – perhaps Paul Nicholls talked himself into running here and it was too soon. [Is there any precedent for this? – Ed.] Of course, seven weeks between drinks should be more than enough for most horses, but the gaps prior to his best two previous efforts had been longer.
Waiting Patiently needs further these days and perhaps isn't the easiest of vessels when the tough get going. Defi Du Seuil's overall profile now makes his 2019 Tingle Creek success look like a lonely spike of top-class form – he's still not finishing off his races. Fourth place represents another step forward Fanion D'Estruval's nascent career – it's just that he's not ascending as quickly as the winner.
The victory was a feel-good event, with so many fans of the sport delighted by seeing Kim Bailey's resurgence rewarded with his first Grade One success since pulling off the Gold Cup and Champion Hurdle double with Master Oats and Alderbrook back in 1995. Bass, for whom this was a third victory at the highest level, was fulfilling a promise.
"I said I'd ride Kim a Grade 1 winner but I didn't think it would take as long as it has," Bass told ITV's Oli Bell. "I'm so pleased it's with this horse. Everyone loves him and it's great when a real character of the yard comes out and ends up being a real top class horse."
Bailey's tribute to First Flow and his longest-serving owner, 92-year-old Tony Solomons, on his blog is a lovely read and I recommend it to everyone - click here to read it now. He speaks directly to the horse and this is my favourite bit:
"I am not sure how it must have felt for you, but watching you surge clear with only three fences to go had me dropping my coffee in the huge empty grandstand to start shouting in disbelief... You flew round the home bend and you were not for stopping and you flew over the last and to show off, you accelerated up the run in to win by seven lengths...
"Gasping for air I nearly fell down the steps in haste to see you. And then the phone starting ringing and pinging. You and David Bass had given all at Thorndale that great Grade One moment.
"No fanfare, no crowds, just a phone call to a very happy owner in Tony Solomons... and then David and I posed for pictures with you, and then in disbelief we were ushered inside for interviews while you headed off with Stevie and Leigh for a wash-down and a moment to reflect on what you had just achieved... Greatness."
MAGNERS CHELTENHAM GOLD CUP
Not one opponent could summon the mildest of protests to Royale Pagaille making off with the Peter Marsh Handicap Chase last Saturday and it would probably be a right Royal shambles if he wasn't permitted a shot at the Magners Cheltenham Gold Cup.
Despite having been raised 16lb by the handicapper for his previous impressive Kempton success, he swaggered through this contest and Tom Scudamore – deputising for Charlie Deutsch, who was needed for Fanion D'Estruval at Ascot – had little choice but to allow him to take over on the lead from the 11th fence. From then, he steadily galloped away from his rivals.
You can take the horse out of France, but you can't take the French out of the horse, because his low-slung jumping style was again in evidence at a couple of the early fences. Yet, overall, this was a much more measured and accurate round of jumping – albeit, again on a flat track that lacks the bear traps of Cheltenham's downhill obstacles.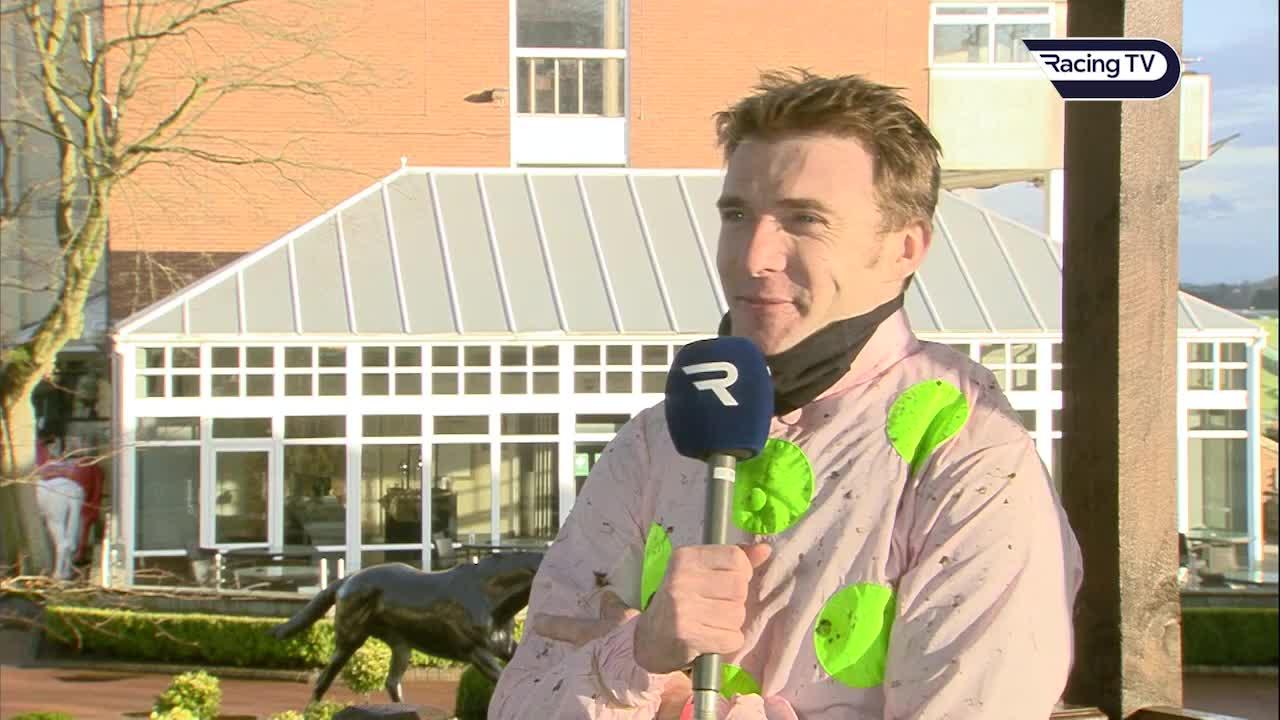 Tom Scudamore tells Niall Hannity that riding Royale Pagaille was a pleasure
Royal Pagaille is also entered in the Marsh, Festival and NH Chases – all for novices, which is his official status – but he's strictly a fourth-season chaser with 11 chase starts under his belt because it took him until December and his second term at trainer Venetia Williams' yard to get off the mark. As many commentators have already pointed out, that makes him more experienced over fences in general than Champ, Minella Indo and even last year's Gold Cup runner-up, Santini.
The only question is whether owner Rich Ricci will prioritise the chance of winning a Gold Cup over the more likely bird-in-hand that is the NH Chase. Royal Pagaille certainly does not lack stamina and his grizzled-yet-novice profile is exactly what that race demands. The Gold Cup will also be an utterly different type of race – the field will be tightly packed, unlike that loose and baggy Haydock affair.
Talking of Santini, only 24 hours after the predictable news broke that Nicky Henderson is wavering over running him on heavy ground at Cheltenham this Saturday, we were thrown the curveball of him topping the weights for next month's William Hill Grand National Trial over 3m4f at Haydock.
Granted, the trainer's quotes on the accompanying press release could not have screamd "Reverse!" more loudly, but this is a tantalising glimpse of the more suitable tasks that we may yet see this horse be asked to do.
"The plan is to run at Cheltenham on Saturday, but if it is very testing ground we would think again as it's not the right time to be doing that," Henderson said in Haydock's press release. "There is only the Denman Chase after this weekend and the plan is to run Champ there, but I am not saying they both can't go there.
"Everything is just a bit up in the air with the ground like it is, so it is hard to make plans. I'm not saying he would jump into a Grand National by having an entry in this race. I just want to make sure all avenues are covered.
"It is unlikely that he runs there as it probably comes a bit too close to Cheltenham but the options for him are so limited. Haydock is unlikely to come up with better ground at this time of year but you never know – we will just have to see what happens. He would easily stay the trip around Haydock that's for sure."
Henderson first broached the subject of sidestepping Saturday's Cotswold Chase in Tuesday's edition of Nick Luck Daily Podcast (listen below), observing that Santini's "keep-shovelling-on-the-coal" style of racing on heavy ground was not his idea of a good Gold Cup preparation. "If he's going to hate it, it's going to do more harm than good," he said.
Asked whether that meant he would find an alternative stepping-stone to the Gold Cup or go straight there, he said: "There are various ways of doing things these days – you've got various racecourses and all-weather tracks...
"He does love work. He takes an enormous amount of work – that's the only problem with him. So, we might have to think of something else... But where's it going to be? The ground is heavy everywhere and it's not going to be any better next week or the week after, I suspect."
We then reached what I hope we will all look back on as peak Henderson, when revealing that Champ – who is "definitely" going to make his seasonal debut in next month's Denman Chase at Newbury – has been prepared for this assignment via a racecourse schooling session that was set up to mimic the conditions a horse might encounter in something called a race.
"He's had one big away day which went very well," Henderson said. "He jumped very, very well and we were very pleased with it. He needed it. It was actually an attempt to sort of have a race before the Denman and that's what we achieved...
"They went three miles and I was trying to sort of simulate a race, so that the Denman wasn't his first race – so it won't take so much out of him . . . because you don't want a very hard race first time out. But he's in good form."
I'm just going to let that percolate with you. A bit like Donald Trump's presidency or this government's handling of coronavirus, reality has now moved beyond parody.
This could not state more clearly that Champ's prospects of getting to Cheltenham have been marginal and remain far from certain. If his trainer is having to go to these lengths to get him out, what we know of a season of breathing adjustment and missed targets is just scratching on the surface of what's happened, surely? There is clearly no room for manoeuvre here – if he recoils from the Denman Chase, it's game over.
Yet he's joint-second favourite with some bookmakers – a horse who's had just four chase starts, who made a catalogue of scrappy jumps in the RSA and only picked up the pieces because Minella Indo and Allaho went too hard at it from too far out. Now we can add to the mix that he's had a troubled season, too. You're relying solely on the brilliance of Henderson and his team – clearly a credible stance, of course, given the stable's Festival track record – to make this horse anything but a blow-out.
However, the bigger issue that goes far beyond one horse and one trainer is how firmly the counter-culture of not running horses where fans and punters can see and bet on them has taken hold in this country. It could not be more extremely polarised from the highly successful information-driven racing cultures of Hong Kong, Japan, America and Australia.
It's worth reminding everyone that the only reason British racing has managed to keep its head partly above water since the onset of Covid is via the Levy Board funding races to a 46% higher degree than was normally the case.
With no income from attendances and reduced sponsorship revenue, if it were not for punters betting on horses, tracks would be closing, trainers would be going out of business in huge numbers every day and the remaining owners would be quite literally racing solely for their own entry fees.
That money the Levy Board prudently set aside for a rainy day did not come from thin air. It came from the pockets of punters – followers of racing – spending their money on it via betting. Tell me: why should they bother when the sport is actively withholding the opportunity for them to engage with, learn about and get excited by the athletic ability of high-profile horses?
Day in, day out, we have industry figures casting envious eyes to foreign, Tote-based funding models whilst at the same time failing to recognise the standard of data-sharing that is a necessary quid pro quo in such arrangements.
Oh, Henderson also mentioned in that podcast that Champ's likely jockey is as yet undecided.
UNIBET CHAMPION HURDLE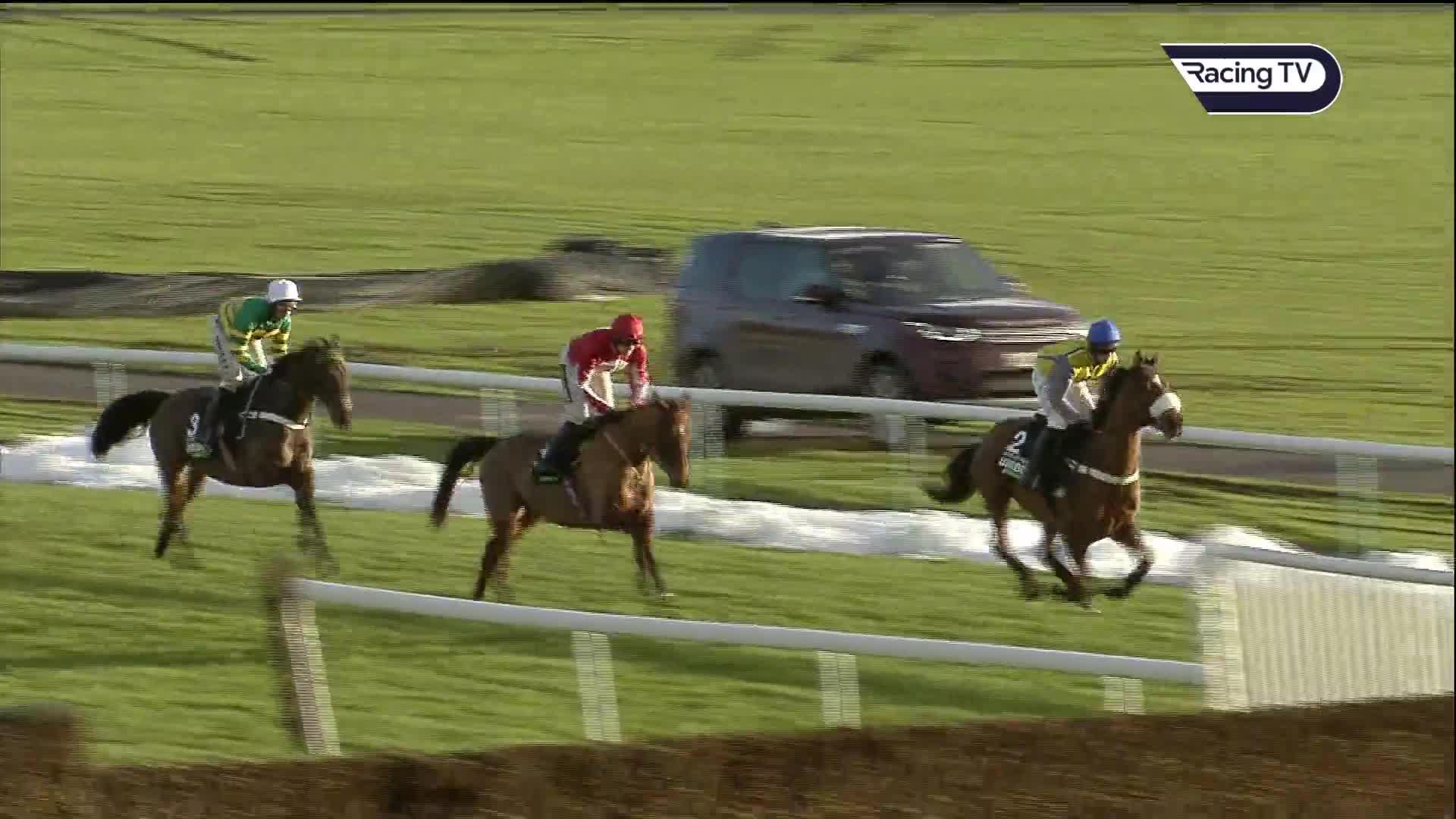 The most encouraging element of Buveur D'Air's reappearance was what Nicky Henderson had to say about him the next day. "He's 100 per cent and I was pleased enough," he commented, of the dual Champion Hurdle winner's four-and-a-quarter-length defeat by Navajo Pass in The New One Unibet Hurdle at Haydock last Saturday.
It sounds as though the ten-year-old therefore performed within his trainer's expectations, had not recoiled from those exertions and is on target to attempt to regain his crown in March – even if bookmakers reacted negatively to his first run for 420 days by pushing him out to a best-priced 22/1 with the sponsors, Unibet. He doubled in price to 20/1 in Paddy Power's NRNB market.
Yet, for me, Buveur D'Air has gone from being not remotely on my mind (in betting terms) to a relevant factor in the Cheltenham Festival's premier hurdle race. What did everyone expect from a ten-year-old, who's "had to have his foot literally put back together"? Surely something like this?
His return was better form than either Abacadabras or Goshen managed last time – both of whom are shorter than him in the NRNB book. Yes, they each had physical excuses to a greater (Goshen) or lesser (Abacadabras) degree and are much younger than the former champion, but at least we know he is capable of the level of form required to win a Champion Hurdle. We don't yet know that about either of the other pair.
It was also by no means an abject effort. Indeed, there are good reasons for marking up the literal form. On heavy ground and riding a horse returning from a substantial injury, Nico de Boinville took a conservative view. It was also a miscalculation. He held up Buveur D'Air in last place, behind a lacklustre Ballyandy, and could not bridge the gap to Navajo Pass when, under a ride of finely-judged aggression from Sean Quinlan, that horse kicked for home off a soft lead.
Quinlan had urged last year's JCB Triumph Hurdle fourth into an unchallenged lead from approaching the first hurdle. Navajo Pass was quite keen but tractable, and his rider had him exactly where and how he wanted him by the time he took a glance back at his two opponents when passing the half-furlong pole first time around. He was able to steady up on the bend and yet maintain a comfortable lead in the back straight, before setting sail for home off the home turn.
Ballyandy, meanwhile, lacked verve from the outset. He didn't seem much inclined to sit closer to the leader early on, despite Sam Twiston-Davies's nudging, and was unresponsive entering the straight. He had stepped at the fifth hurdle and was lethargic three out, soon needing reminders and mustering no response as Buveur D'Air passed on his inside two out.
The former champion, meanwhile, had looked rusty – jumping the first three hurdles, especially the second, as though the muscle memory hadn't quite yet returned. But he got better from the fourth and appeared close enough to Navajo Pass in the back straight, the other two racing a bit wider than the leader.
Critically, de Boinville initially waited behind Ballyandy and even waited as that rival toiled and Navajo Pass winged two out as he had the hurdle before. Working with hands and heels, de Boinville got the 8/11 favourite within hailing distance at the last – where the leader made a helpful mistake, his only one, having received a reminder on the approach.
When Buveur D'Air was shaken up on landing, he edged left and although he stayed on, he could never quite get to Navajo Pass and faded inside the final half-furlong, like a horse who needed the run – which, of course, he did. Had he sat closer and been produced sooner, I'm inclined to think the result might well have been the same.
"He was going to get there between the last two and he winged the last brilliantly, like he had every hurdle – he was like his old self, like an arrow," Henderson told the Racing Post, in understandably generous assessment of his old warrior's technique. "But then he just got tired after the last, which he was entitled to on that heavy ground."
Referring to the original comeback plan of running him in Sandown's Contenders' Hurdle next month which had been redrawn because Buveur D'Air came to hand more quickly than anticipated, he added: "We had to get that run in and he wouldn't have been any fitter in a fortnight's time, but getting it in now gives us more time before the Festival to build him back up.
"He doesn't know what price he is and I don't care. My job is to get him and Epatante there – and he'll be there on the day if everything goes right."
Henderson had previously given an extensive progress report about the 2017 and 2018 Champion Hurdle winner, who sustained a severe injury when some birch from a hurdle lodged in his hoof during the 2019 Fighting Fifth, in his Unibet blog.
"His recovery has been nothing short of remarkable and great credit should be given to all the team at Martinstown, including John O'Brien and Ger Kelly who did such a good job putting his foot back together, literally," he recounted.
"He was still lame [on a hard surface] when he came back to us in September, but the foot continued to grow and is now fully recovered. He only ever goes on the grass and has never, ever, ever set foot on an artificial gallop at all since he's been back. He doesn't even come into the indoor school.
"Because of what happened, within reason, you could say that the sole of the foot has sort of collapsed to a very tiny degree. Therefore, it's too close to the ground and the sand can compact into the sole whereas if you're on the grass it doesn't. It really is a very big difference, so every single day Hannah [Ryan, pupil assistant at Seven Barrows] takes him all over the place and we are lucky to have acres of natural greenery to exercise him on."
Having jumped five hurdles a fortnight ago for the first time since sustaining his hoof injury, Buveur D'Air then enjoyed an 'away day'. "After schooling over our hurdles at home, we went off elsewhere and jumped seven hurdles over a mile with two lead horses," Henderson explained.
"Then one dropped out and another one joined in and they worked together on the flat for another mile, where they quickened and quickened. I have to say it was unreal – he didn't half quicken up to the end! It was wonderful to watch because it's been some journey to get him back, bearing in mind we were even questioning if he'd ever be able to race again."
This detail could hardly have been more comprehensive, but of course must be read through the emotional prism of a trainer working to bring one of his most cherished horses back to full fitness. In his thankfulness that Haydock somehow went ahead despite snowfall earlier in the week, [he even had a fit of the Gwynnies].
"I think [clerk of the course] Kirkland Tellwright and all the team at Haydock, as well as Ed Nicholson at Unibet, deserve a big pat on the back for making sure the meeting went ahead," he said, prompting visions of the Unibet PR frontman personally defrosting sections of the home straight with a hairdryer.
The Haydock race was framed to favour Buveur D'Air, who received 6lb from Ballyandy and 3lb from Navajo Pass. This can be pegged at around a stone and a half below his absolute peak in the 2016/17 season and when beating Samcro by eight lengths at Newcastle in December 2018 – form to blow the dust off. However, he can be reasonably expected to improve for his seasonal debut in terms of physical fitness and mental acuity.
While it's not difficult to imagine him raising a flourish at the top level at least one more time – perhaps hitting the frame in a division that lacks depth – it's harder to envisage victory. Not since Sea Pigeon won the second of his two consecutive Champion Hurdles at the age of 11 back in 1981 has a horse of these advanced years triumphed. That said, Hurricane Fly – also the last horse to regain this crown – and Rooster Booster were each nine when winning in 2013 and 2003.
After a strong and consistent start to his season, Ballyandy's form is beginning to tail off. Navajo Pass, however, is coming to a rolling boil. Although he was undoubtedly advantaged by Quinlan's tactics when recording this career-best performance, he'd previously won a Musselburgh handicap off a mark of 142 by nine-and-a-half lengths (admittedly claimer-ridden) and is only five.
Trainer Donald McCain hasn't entered him in the Champion Hurdle and seemed disinclined to consider the Vincent O'Brien County Hurdle in the aftermath of Haydock. "You never say never, but I can't quite envisage we're going to be going to Cheltenham because handicaps are going to be out of the question now," he said.
"If we get one more run into him, maybe go to Aintree, that is probably the scenario, and then he's next year's horse really. He'll improve again for another summer and we'll keep going forward. He's changing all the time. It's a pretty steep learning curve out of juveniles, but he seems to be finding his feet now and improving all the time."
So, he seems to be preferring a shot at the Grade One Aintree Hurdle over 2m4f in April. Navajo Pass certainly stays that trip well and has a string of form on flat tracks. However, he did also finish fourth in the Triumph and has been raised just 7lb by the official handicapper to a mark of 156. Willie Mullins produced Arctic Fire to win the County off 158 in 2017, so it can be done – although admittedly that horse had been second in a Champion Hurdle two years earlier.
Although entered, Song For Someone wasn't declared at Haydock which has been interpreted by some as a signal that he will definitely contest the Champion Hurdle. However, trainer Tom Symonds reiterated on the Nick Luck Daily podcast only last week that his flagbearer could yet run in next month's Kingwell Hurdle at Wincanton, if that looks like the best next move, and that Cheltenham will not be dictating his agenda.
Finally, I had wondered whether Buveur D'Air's premature reappearance might open the door to stable companion and Champion Hurdle titleholder Epatante to appearing in the Contenders' Hurdle, but Henderson has also confirmed that "the intention is still very much to go straight to Cheltenham".
"We checked her out fully after the Christmas Hurdle and nothing came to light, but there was just something not quite right about her coming out of the paddock," he said.
"JP [McManus, owner] said to me straight after the race that he didn't think she was herself along the walkway going out to the track. So, I've watched the replay and he was quite right – she wasn't her usual self and was shaking about and throwing her head around doing all sorts of things she doesn't normally do, so that may explain a few things. She is perfectly fine and training well."
PADDY POWER STAYERS' HURDLE
Roksana toyed with her three opponents in the Matchbook Betting Podcast (Warfield) Mares' Hurdle at Ascot last Saturday, Harry Skelton watching from on board her back in rear before easily gaining ground and breathing down leader Magic Of Light's neck by the second last. Still, they waited and from being a half-length down at the last, breezed past on landing for an on-the-bridle eight-length success.
It didn't enhance her credentials for the Paddy Power Stayers' Hurdle, but it advertised that she remains in the form of her life this season now that she's consistently being campaigned over three miles.
She's twice run with credit in the Festival's Mares' Hurdle, particularly so when lucky to win in 2019 due to the last-flight fall of Benie Des Dieux and then fourth last year, when ridden more patiently than the principals and unable to get involved.
It makes sense that Team Skelton should have another shot at taking on the likes of Paisley Park and Thyme Hill at the trip that suits her best. The New Course also works for her, scene of her best effort last season when second in the Relkeel.
It's worth noting that there's solid hope of a sustained pace for this Cheltenham contest with news that 2017 runner-up Lil Rockerfeller – second to an in-the-groove On The Blind Side, who's not entered, at Market Rasen two Saturdays ago – heads there next.
"It was a cracking run at Market Rasen," trainer Neil King said. "It wouldn't have been his sort of ground and the track wouldn't have been ideal. He will go straight to the Stayers' Hurdle now and we are looking forward to it.
"Cheltenham will suit him better and the ground should be better, which he wants. He has finished second in the race before and I'd like to think he goes there with a good each way chance."
THE MARES
A bit of a catch-all category this week, with Mrs Paddy Power Chase possible Magic Of Light having chased home the Stayers-bound Roksana at a respectful distance and Close Brothers Mares' Hurdle entry Eglantine Du Seuil further behind in third in Ascot's Matchbook Betting Podcast (Warfield) Mares' Hurdle last Saturday.
The runner-up – already ambitiously entered in the Magners Cheltenham Gold Cup – was easily out-speeded by a mare, who was a far superior proposition than those whom Magic Of Light had beaten in this Grade Two race for the past two seasons. She may find 2m4f of the New Course doesn't place enough accent on stamina either. Her primary target is going one better in the Randox Health Grand National than she managed in 2019.
Eglantine Du Seuil was receiving 6lbs from the two mares who finished ahead of her and was the first of the quartet in trouble, before plugging on under full pressure. The 2019 Dawn Run winner has been erratic in four starts for new trainer Paul Nicholls and is yet to match her best form for Willie Mullins – something of a refrain about those Jared Sullivan-owned stable-switchers. She's now a relatively unconsidered 33/1 NRNB for the Festival.
THE NOVICE CHASERS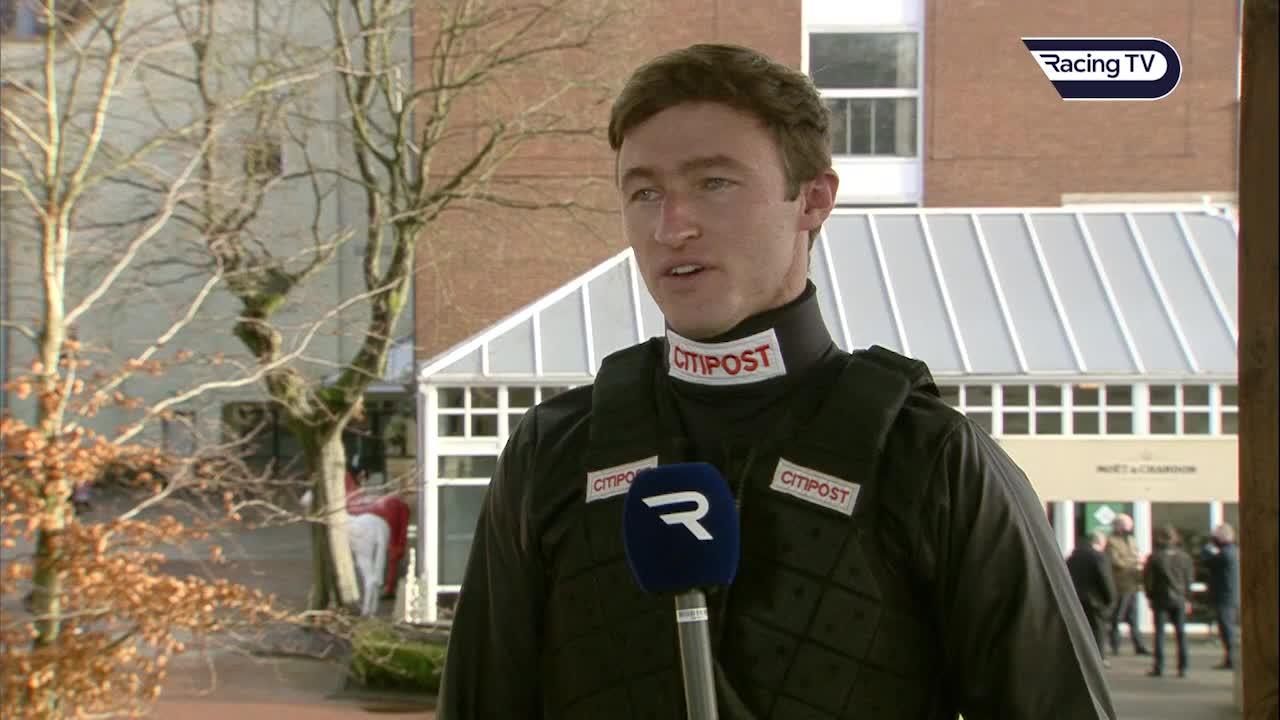 Adam Wedge gives his verdict on Silver Hallmark
Silver Hallmark underpinned the notion that he is a significantly improved competitor, now he's graduated to fences, with a poised success in Haydock's Grade Two Novices' Chase. Facing just three rivals, he dictated the gallop and jumped best – mostly measuring his fences well, as he should when totally unchallenged on the lead, and completing the task with apparent relish.
Afterwards, rider Adam Wedge commented that 2m4f was ideal for now in such testing ground but felt his mount would stay further in time. Trainer Fergal O'Brien hasn't entered the seven-year-old at the Cheltenham Festival at all, preferring to wait for something like Aintree with a Point winner who was having merely his fifth Rules start last Saturday.
In fact, Silver Hallmark hadn't run since November – when pushing the solid Fiddlerontheroof all the way to the line on his chase debut at Exeter – due to sustaining a minor setback in that race and it's worth noting that all of his starts to date have been well spaced out.
"Silver Hallmark came back from Exeter with a nick, which took some time to get right," O'Brien told the Racing Post. "We're delighted with him as it was only his second run over fences and sixth of his life. I didn't put him in any of the novices at Cheltenham due to his lack of experience and, if Aintree came up soft, we'd have a look at something like that. The ground is important to him, although he probably doesn't want it as bad as today."
Silver Hallmark's opponents were never going to make up the deficit he established on them from the outset due to a range of shoddy jumping.
Runner-up Marown's technique merely lacked fluency and he displayed a good attitude to stick on for a four-and-a-half-lengths defeat. He'd previously won another small-field affair at Ayr and is improving steadily, so we might see him back there for a Grade Two novices' chase in April, if trainer Nicky Richards wants to aim relatively high, or he could exploit his viable handicap mark.
It would be quicker to list the fences that third-placed Galahad Quest didn't fluff, the blunder at the second last being the most sizeable, so there hasn't been any improvement in this area since his Kempton debut.
Odds-on favourite Allart, who'd previously beaten Fiddlerontheroof in an Ascot Grade Two, was keen and had already made at least two mistakes when seemingly trying to hurdle the eighth, clipping the top and crumpling on landing.
"He's fine," Nicky Henderson told the Racing Post the following day. "I suppose we'll look at something like the Scilly Isles at Sandown. It was just annoying – he put his feet down and couldn't get them out."
Allart didn't put up much of a fight against gravity, so this 'novicey fall' was a significant dent in his profile. He'll need that extra experience if trainer Nicky Henderson is still minded to run him at Cheltenham in the Marsh Novices' Chase.
Henderson's blog also contained a flurry of news about some of his other novice chasers – a division in which he believes his yard holds a strong hand this season. He's leaning towards this Saturday's Grade Two Lightning Novices' Chase at Doncaster with odds-on Sporting Life Arkle favourite Shishkin, rather than taking on the Dan Skelton-trained Allmankind in Warwick's Kingmaker next month.
Fusil Raffles is "having a bit of a break and will be back out in the spring", so whether that means he'll be back in time for one of his three existing Cheltenham engagements is not clear. Dickie Diver missed his intended Warwick engagement against Next Destination two Saturdays ago due to scoping dirty.
"Which is very frustrating because I'd have liked to run him," Henderson said. "The main target is the National Hunt Chase." That seems sure to leave Dickie Diver critically short of experience for that target, which tends to suit a more gnarled profile than a to-date once-raced chaser.
If The Cap Fits would, ahem, fit the bill. He finished second to Yala Enki off a handicap debut mark of 152 in Taunton's Portman Cup, bouncing back from a disinterested performance in the Kauto Star, when he perhaps didn't take to first-time cheekpieces – either that or he didn't like the Grade One chasing pace, set by winner Shan Blue.
An unexpected error from Yala Enki handed If The Cap Fits the lead four out in that marathon handicap last Saturday. This was, surely, far from jockey James Bowen's plan but he had to make the best of it, seizing the initiative and asking his mount to go on. Even though the winner quickly recovered to eyeball him at the next two fences, he held his own until headed approaching the last and then plugging on at the one pace.
This performance suggested the NH Chase is his only Festival option if remaining over fences – rather than switching to the Stayers' Hurdle – as he will lack the speed for the Festival Novices' or Ultima Handicap Chases. He does have plenty of race experience, having had three seasons' hurdling prior to trying chasing, and his new owners are more enthusiastic about the Festival.
THE NOVICE HURDLERS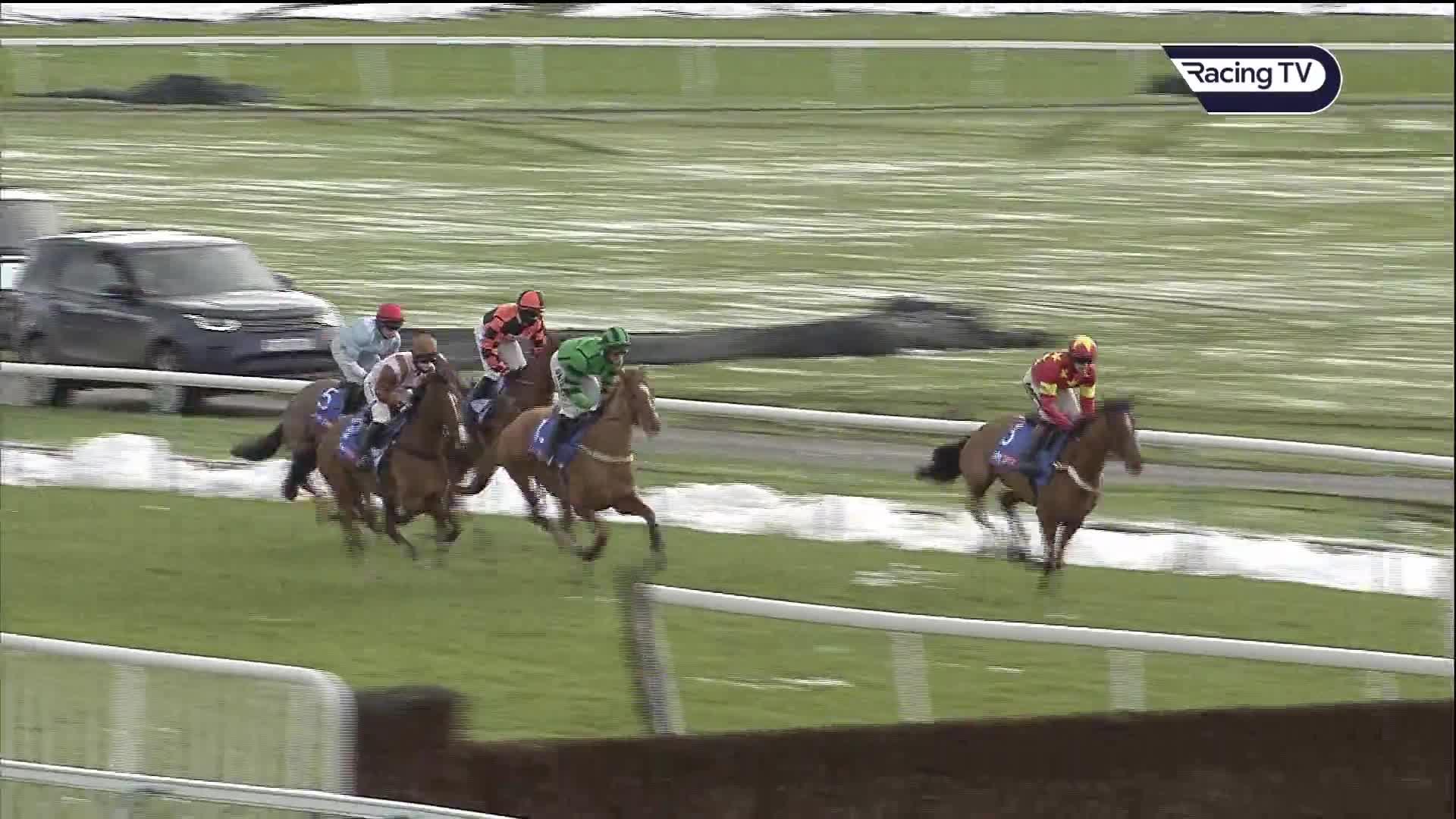 Bridget Andrews persuaded Faivoir to win the Grade Two Sky Bet Supreme Trial Rossington Main Novices' Hurdler with his final strides. He hadn't appeared too convinced until then, having been more inclined to hang left in behind long-time leader Minella Drama than concentrate on going forwards.
Andrews – who secured a notable graded double for the Dan Skelton yard, her victory following that of her husband Harry on Roksana down in Ascot – commented afterwards on her mount's "inexperience and greenness" but was pleased with how he "toughed it out in the end" - see the full interview below. She's now unbeaten in four starts on him, having guided him to victory in as many bumpers as hurdle events.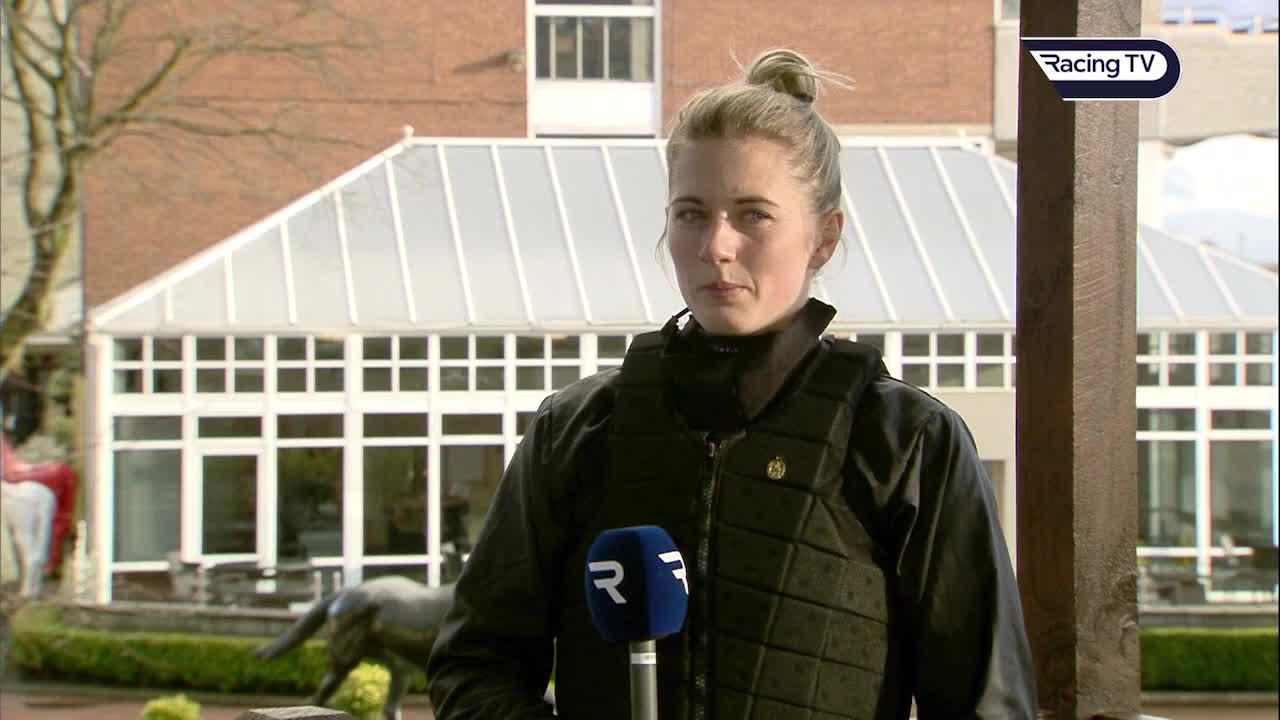 Bridget Andrews talked to Niall Hannity after Faivoir's Haydock success
The Supreme was suggested to a non-commital Andrews afterwards, but Faivoir hasn't been entered, whereas the Skeltons do have Third Time Lucki, My Drogo and Betfair Hurdle hope Cadzand entered in that two-mile Festival Grade One.
Runner-up Minella Drama might benefit from some cheekpieces to help him focus on his hurdles but he nonetheless ran well here, finishing more than 13 lengths clear of his nearest pursuer. Beaten favourite Llandinabo Lad was the disappointment, struggling to hold his pitch a long way out on the home bend and already weakening when stuttering into three out.
Trainer Tom Symonds couldn't offer an explanation to the stewards after rider Nico de Boinville reported his mount "stopped very quickly". There is no doubt that the horse performed well below his capabilities, so perhaps the ground was just too testing or maybe his fourth run in as many months was catching up on him?
Philip Hobbs looks to have a smart novice in the shape of Stellar Magic, a Point winner who extended his unbeaten streak with a second success over hurdles at Taunton that same day. He jumped particularly well, causing jockey Tom O'Brien to take him back off the lead between hurdles, and was still going conspicuously well when getting shuffled back on the home turn.
Therefore, once in the straight and approaching two out, he moved readily into the lead and pulled out a particularly good jump before finding plenty – albeit with some greenness – when persistently challenged after the last. He was well on top at the line and is worth following.
O'Brien suggested 2m3f currently suited well currently and that he was high up in the pecking order of novice hurdlers at Hobbs' yard – albeit he added there were plenty of well-regarded stablemates who had yet to make their debuts. Stellar Magic is entered in the Ballymore and the Albert Bartlett, but Sandown's EBF Final might be more his scene.
When Nicky Henderson spoke to Nick Luck on the podcast edition referenced above, he was just making his entries for the Cheltenham Festival's novices' hurdles. "They wouldn't be my strongest department this year, the novice hurdles," he admitted. "The novice chasers will be good, in all departments – except the opposition is strong in all departments... There are some very, very, very nice horses [among his novice hurdlers] but most of which are being kept for next year."
Asked whether there were any he thought could take a hand at Cheltenham this year, Henderson said: "I like Gallyhill – I think he'll step up over two-and-a-half [miles], big time. Most of mine are two-and-a-halves. Flinteur Sacre I always thought was going to be our Supreme horse, but he was terrible at Newbury – he was far too free. He is in races this weekend."
Henderson has entered three horses in the Sky Bet Supreme (Flinteur Sacre, Gipsy De Choisel and Pipesmoker), nine in the Ballymore (Bothwell Bridge, Captain Morgs, Cascova, Gallyhill, Lecale's Article, No Ordinary Joe, Patroclus, Pipesmoker and Valsheda), two in the Albert Bartlett (Bothwell Bridge and Emir Sacrée) and three in the JCB Triumph (Goodbye Stranger, Heross Du Seuil and Paros).
It's therefore interesting that, of all those horses, it was last Wednesday's Newbury novices' hurdle winner Gallyhill who first sprung to mind.
In his blog, Henderson had expanded: "He would have definitely needed it and blew up going into the last, plus the trip was definitely too short, but I liked the way he got a second wind and galloped strongly to the line.
"I was hoping to run him at Cheltenham in December, but a few things weren't right and he scoped dirty. So, we gave him a bit of time and he came back to win nicely in a race where the first two pulled well clear. He could be very high class and looks an extremely exciting prospect for [owner] Mike Grech."
Mind you, Henderson's fleet is woefully outnumbered by that of Willie Mullins, who – in defiance of the travel difficulties presented by Brexit and Covid, has entered 31 horses in the Supreme, 30 in the Ballymore, 12 in the Potato Race and 8 in the Triumph. That's going to be a nice little earner for someone – and not just the abbot of Closutton.
We'll do more to address who's entered where – and who isn't – in Thursday night's Road To Cheltenham show, but in the meantime I note that Marsh Novices' Chase entry Saint Turgeon has also popped up among the Ballymore possibles. I'm indebted to French racing expert, my friend Alan Potts, for the following insight on his profile.
"Saint Turgeon is one of those odd one-race wonders that the game sometimes throws up," Potts told me. "In mid-2020, he was beaten just over 20 lengths in a 4-y-o handicap hurdle, running off a mark of 60.5kgs (approximately 133 in the UK). Returning after the summer break that they have for jump racing around Paris, he finished second over hurdles to a chaser who was using the race as a warm-up before going back over fences. He then finished sixth, about eight lengths behind James Du Berlais in a Grade 3 hurdle, receiving 2kg.
"Four weeks later, he somehow managed third in the Grade 1 hurdle for 4-y-os, this time two lengths behind James Du Berlais at level weights. The French handicapper reacted by raising his mark from 60.5 kgs to 73.5kgs, effectively an increase of two stone! But on his last start, dropped into Listed company, he failed to reproduce that form or even get close to it, being beaten by a hurdler rated 65.5 kgs, who was giving him 1kg."
THE JUVENILE HURDLERS
Pyramid Place suggested that the kids are all right with a handicap debut success against older horses from a mark of 104 last Saturday. It's worth recalling that earlier this month, that horse was beaten 33 lengths by Adagio in the Grade One Finale Hurdle at Chepstow.
This column's Triumph Hurdle selection has indeed been handed an unnerving alternative Festival option, in the shape of a Supreme Novices' Hurdle entry. Were Zanahiyr to head there, he'd be following in the footsteps of 1999 winner Hors La Loi, 2008 runner-up Binocular and 2019 fourth Fakir D'Oudairies – all fellow juveniles.
He's not the only juvenile presented with that option. Teahupoo and Youmdor, who had a Fairyhouse race between them earlier this month until the latter fell at the last, plus the Alan King-trained Ascot winner Tritonic and – perhaps most notably – French Aseel have also been entered in the Supreme.
Duffle Coat and Saint Sam are also entered in the Ballymore and the former is the sole juvenile to be entered in the Albert Bartlett. Were Duffle Coat to contest that three-mile event, he would become the first four-year-old even to attempt it.
Selections:
Advised 02/12/20: Zanahiyr at 5/1 (general) for the JCB Triumph Hurdle
Advised 31/12/20: Sire Du Berlais at 10/1 (general) for the Paddy Power Stayers' Hurdle
Advised 13/01/21: Fakiera at 20/1 NRNB with Paddy Power for the Albert Bartlett Novices' Hurdle
Advised 20/01/21: Darver Star e/w at 25/1 NRNB with Paddy Power for the Sporting Life Arkle
Advised 20/01/21: Pencilfulloflead e/w at 16/1 NRNB with Paddy Power for the Festival Novices' Chase