Click here to watch all the segments from The Verdict with Angus McNae, including the full show.
We witnessed a hugely impressive performance from Snowfall in the Cazoo Oaks at Epsom on Friday, but was she flattered by her winning margin due to the ground conditions changing dramatically ahead of the race?
It has also been argued Adayar's victory in the Cazoo Derby was not as good as it visually looked due to some of the leading protagonists producing disappointing efforts, including the short-priced favourite Bolshoi Ballet who sustained a cut on his right-hind leg early on.
However, those question marks were answered by Angus McNae in The Verdict on Monday as the Racing TV presenter analysed both contests with the help of award-winning Course Track sectionals which are available to view in the results section of our website for each race at Epsom.
Our man also put Pyledriver's gutsy Coronation Cup win under the microscope plus had his say on Parent's Prayer's Group Three victory on Saturday. The one race Angus analysed away from Epsom was a Novice Stakes won in style by an exciting Godolphin-owned gelding at Kempton.
Here's three key points we learnt during the 30-minute show which is available to watch in full below.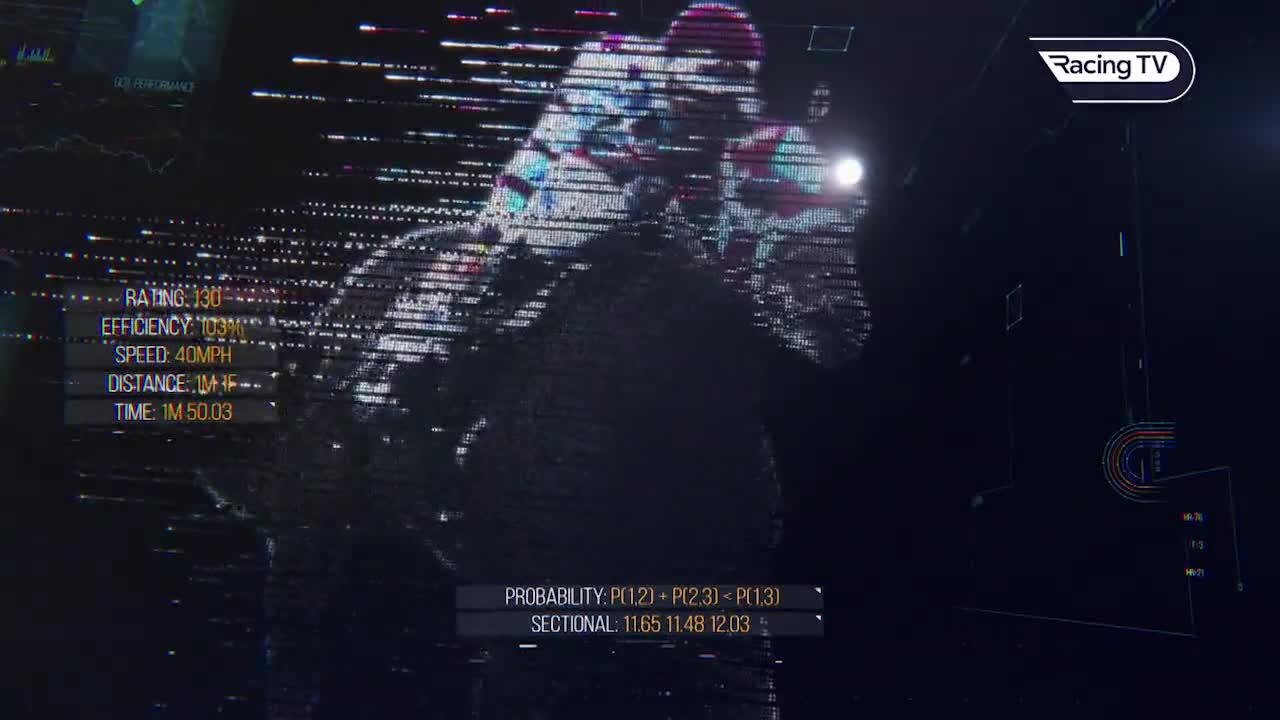 Don't underestimate Adayar's performance in the Cazoo Derby
What to make of Adayar's Cazoo Derby success? As mentioned, Bolshoi Ballet had a valid excuse, Mac Swiney possibly didn't stay on unfavourable ground conditions, John Leeper made his move too early and also shaped like a non-stayer plus the twice-raced 50-1 maiden finished second.
There was no doubting Adayar was the best horse on the day, though, and the son of Frankel, who was well backed near the off, powered away from his rivals to score by four and a half lengths.
Charlie Appleby's star colt is now a best-priced 7-2 for the St Leger in September, and the King George VI And Queen Elizabeth Stakes on July 24 is on the agenda next.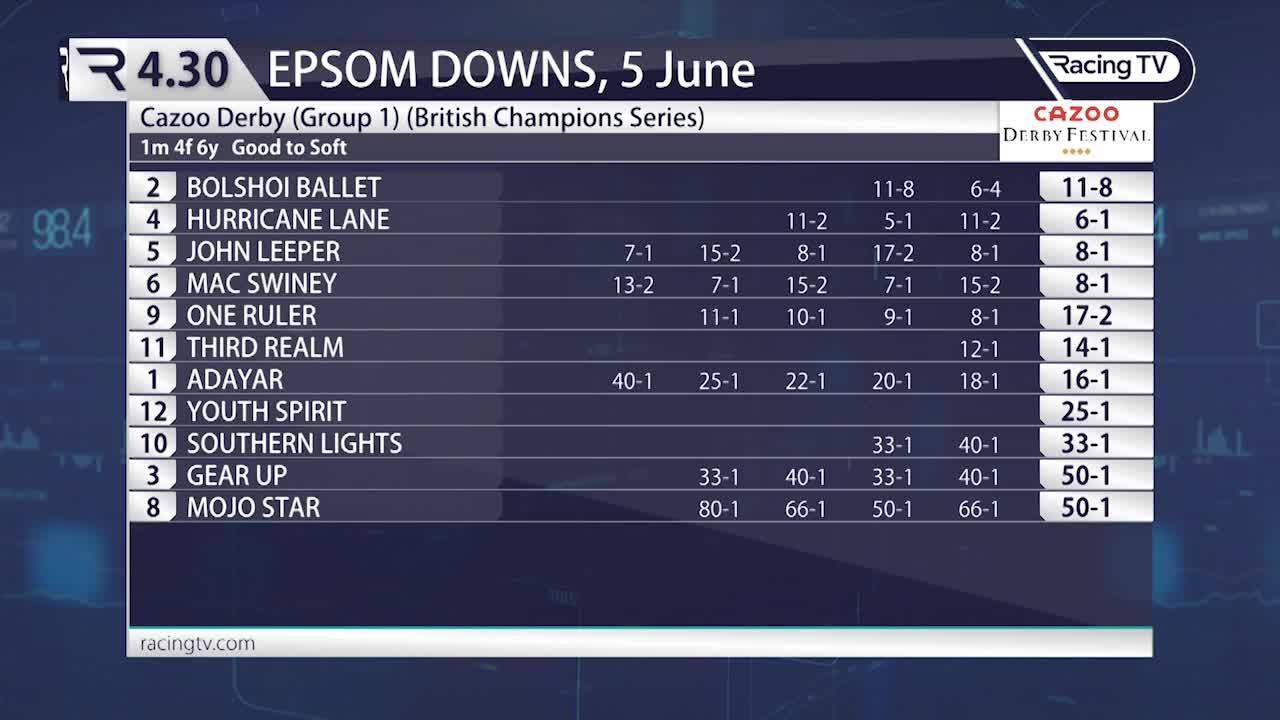 Watch: Angus McNae analyses the 2021 Cazoo Derby
Angus McNae said: "Adayar was backed in to 16-1, from 40's, late on, and that money proved to be very shrewd indeed.
"Adayar missed the break a little bit. He's such a big horse, he almost got stuck in the stalls and had to be rousted along vigorously by Adam Kirby to get a good position. He had to run quite hard in the early part of the race, but he soon settled, and got into a tremendous rhythm.
"Overall, the Course Track sectionals tell us they went an even gallop, but it was not a race won by a horse who is just a stayer. To make that assumption would be absolutely wrong, and naïve.
"And the overall time was pretty good. In the conditions, which were much better than the Friday, it suggests this was a better-than-average renewal of the Derby.
"The Course Track sectionals also say that Adayar fired, from the three to the two-furlong pole, a furlong of 11.31 seconds. That's not a fraction, at that stage of a race, of a stayer, that is a fraction of a fast horse. A horse who can really accelerate.
"He might look like a stayer because he's big, he's strong and has got a rounded action, but he's also got loads and loads of speed. He also dipped under 12 seconds in each of his last four furlongs.
"He's a very, very good horse and we shouldn't underestimate this performance just because some of the others disappointed."
Snowfall will be "almost impossible to beat" in Group Ones this season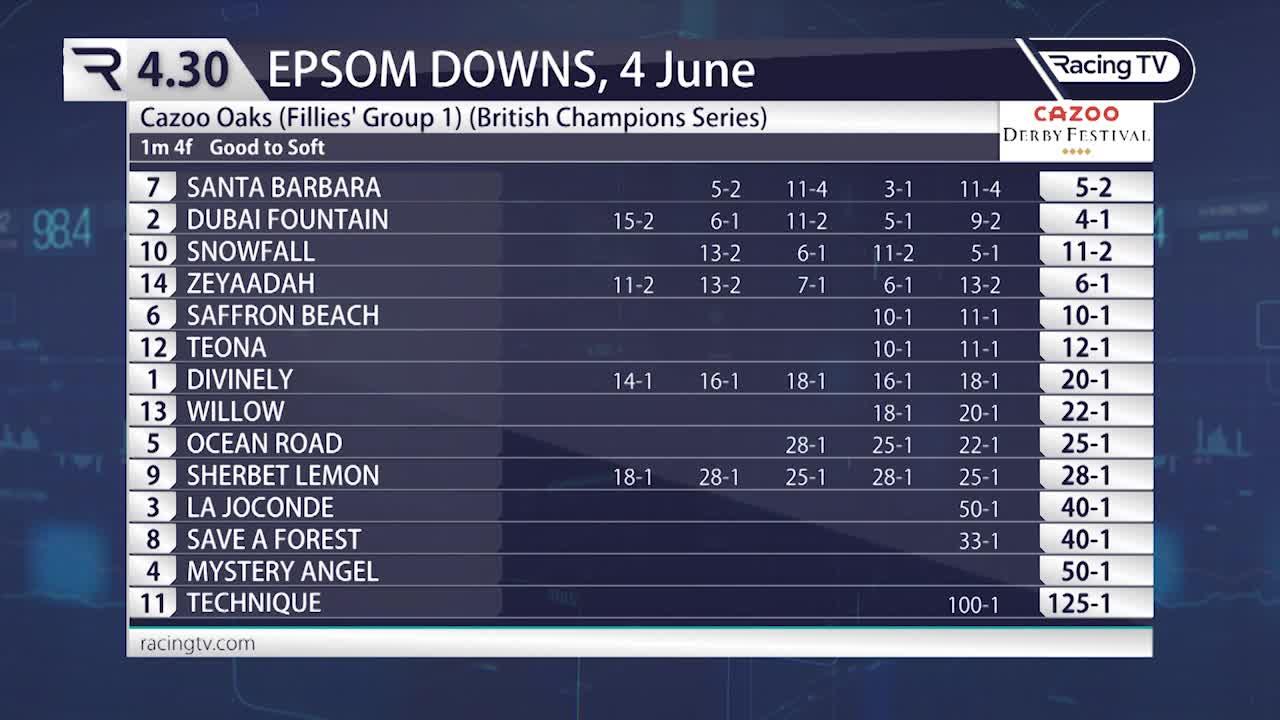 How good was Snowfall's Cazoo Oaks victory? Angus McNae takes an in-depth look at the sectional times plus much more
The ground conditions were verging on soft on Friday due the rain that fell, but that did not stop Snowfall producing a record-breaking 16-length victory in the Cazoo Oaks.
A double-figure winning margin in testing conditions can often mean winners are flattered by their performances, but Snowfall looked the winner a long way from home, and Frankie Dettori said on Luck On Sunday his mount could have won by further.
Angus compared Snowfall's victory with Adayar's Derby success and says Aidan O'Brien's filly was "motoring" inside the final two furlongs plus the clock tells us this demolition job was as good as it looked.
It was also interesting to hear how Snowfall's time was similar to Pyledriver's win in the Coronation Cup on the same card, and Angus also has a firm view about Snowfall's Group One credentials for the rest of the season.
Angus McNae said: "The time of the Oaks was over five seconds slower than the Derby, but you cannot compare overall times when races are run on different days under different conditions. The Oaks was also run over 21 yards further because of rail movements and they also came over to the stands' side, covering extra ground.
"When you factor all those things in, you have got a very, very good time. She was only 0.44 seconds slower than the older horse, Pyledriver, who won the Coronation Cup on the same day. That tells you how good this performance was.
"Snowfall was aided by the rail, and that was brilliant by Dettori as there were quite a few jockeys who didn't want the rail. For that reason, Snowfall was perhaps a tiny bit flattered, but I think you've got to be careful saying she was flattered as I think she was very, very good indeed.
"A repeat of this performance – she doesn't even have to improve - and she will be virtually impossible to beat in all-age Group One races getting all the allowances."
Manobo a Group performer in the making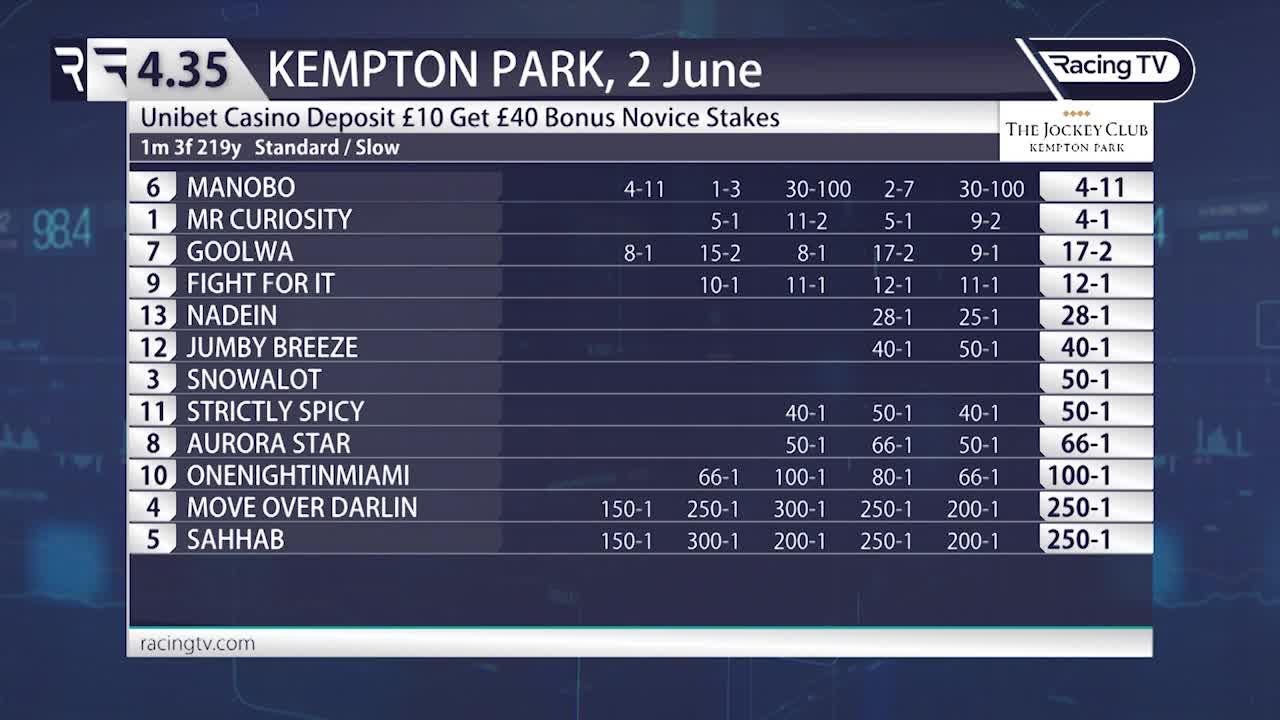 Manobo - remember the name! Angus McNae holds this son of Sea The Stars in high regard
Manobo's form was franked in style when Mojo Star, who he beat on his debut at Newbury, finished second in the Cazoo Derby on Saturday.
The three-year-old is a half-brother to Turgenev and made it two from two at Kempton this month.
Despite blowing the start and racing in snatches, Manobo cruised clear in style, and Angus is a firm believer this Sea The Stars colt is a Group horse in the making.
Angus McNae said: "It was won in a very fast time by Manobo. He was slowly away and ran in snatches a little bit, but he surged clear in the closing stages, and this is a very good horse.
"To a degree, it's unfortunate he's already been gelded as that reduces some of his opportunities when he becomes a pattern-race performer, which I'm sure he will be.
"He beat the Derby second, Mojo Star, at Newbury on his debut. This was his second start, and he improved on what he did at Newbury, firing clear of his rivals in tremendous style.
"He is a pattern race performer, make no doubt about it whatsoever. And there's more to come from him as he was green and raced on and off the bridle.
"He hits the ground a little bit hard, but we know he's effective on turf already, and is one to add to your Racing TV tracker."
Start your free one month trial of Racing TV now and enjoy all the action from Britain and Ireland!