Amateur rider Lorna Brooke died in hospital on Sunday following a fall at Taunton earlier this month, the Injured Jockeys Fund has announced.
Brooke was riding Orchestrated for her mother, Lady Susan Brooke, when falling at the third fence in the Pontispool Equine Sports Centre Handicap Chase on April 8.
Racing was delayed by more than hour as she was treated on track, before being transferred into an air ambulance.
A statement issued by the IJF on Friday said Brooke was in a "critical, but stable condition" in intensive care at Southmead Hospital in Bristol, and had been placed in an induced coma due to "various complications" during the week.
However, a further statement released on Monday confirmed she had died.
The statement read: "It is with deep sadness that we have to share the tragic news that Lorna Brooke passed away yesterday.
"Her family thank everyone for their kindness in the last few weeks, particularly the staff at Southmead Hospital who were so professional.
"They will be having a private funeral and will hold a celebration of Lorna's life once Covid restrictions allow."
Brooke, 37, rode 17 winners in Britain and Ireland, including when landing the first running of a Ladies Handicap Chase at Fairyhouse on Moonlone Lane for Paul Stafford.
She rode more than 300 times for her mother but also partnered horses for other trainerss, including the John Groucott-trained Shininstar, who she won three races on.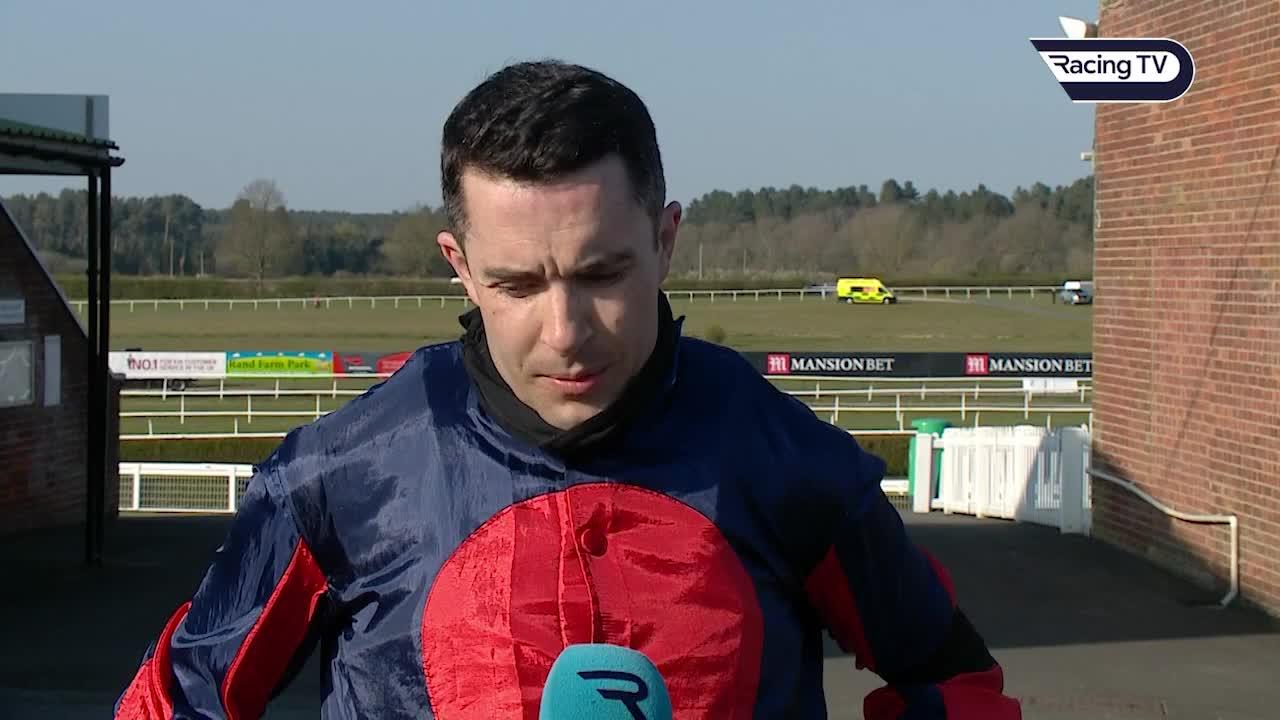 Aidan Coleman spoke abut Brooke's passing at Market Rasen. He said was "a little bit disappointed in himself" in riding on
"She was the most wonderful lady," Groucott told the Racing Post. "She was passionate about horses and rode because she loved it. It's just a tragedy and terribly sad as Lorna was the loveliest person you'd hope to meet.
"She's reasonably local to us and started by riding out a bit. She always gave horses a terrific ride. We have a lot of exceptional female jockeys and she was a probably a bit before her time in that regard – she's one of the ladies who set the standards early doors."
Sir Anthony McCoy was among the leading racing figures to pay tribute, writing on Twitter: "Heartbreakingly sad news. Thoughts and prayers with her family. RIP Lorna."
A statement from the BHA read: "We are deeply saddened to learn the tragic news of Lorna Brooke's passing. The entire racing community is in mourning today and our thoughts are with Lorna's family and friends.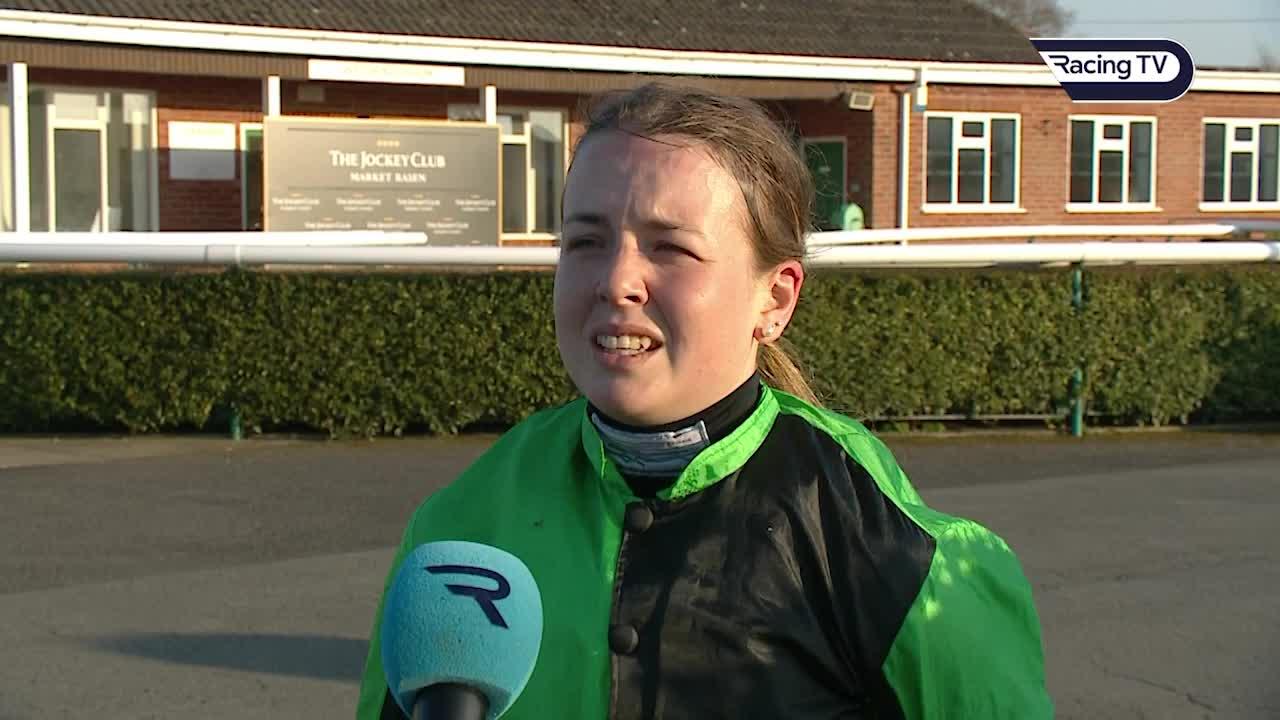 "This winner was for Laura", said Page Fuller, after a victory at Market rasen
"We ask for the privacy of Lorna's family to be respected at this time and we await the opportunity to celebrate her young life when restrictions allow."
The Chief Executive of the BHA, Julie Harrington, said: "Everybody at the BHA is devastated by this news. Lorna was a much-loved member of our sport, in which she and her family are steeped.
"Lorna demonstrated many of the qualities that make British racing so special. She was a proud competitor and somebody who was driven by an abundance of love not only for the sport but for the horses she competed with.
"My thoughts, along with everybody else who loves racing, are with Lorna's family, friends and colleagues at this dreadful time."
A statement from The Racecourse Association said: "The Racecourse Association is deeply saddened by the tragic news of Lorna Brooke's death as a result of injuries sustained following a fall whilst race-riding at Taunton Racecourse on Thursday 8th April. Our thoughts and condolences are with Lorna's family and friends during this time.
"The RCA is in contact with Taunton Racecourses and relevant authorities, offering our support as required. All racecourses racing today will observe a period of silence and display black armbands as a mark of respect to Lorna's memory."
More reading
The day Lorna Brooke left Rachael Blackmore and other star names trailing
Lorna was at the forefront of the Corinthians, says David Maxwell