Click here to view previous editions of Lydia Hislop's Road To Cheltenham column.
If lockdown hadn't already got you binge-watching back episodes of Michael McIntyre's The Wheel and recommending it to your concerned family, your commitment to following Joe Wicks' 2021 Kickstarter Workout already but a distant memory, then the bad weather of the past week might just have pushed you over the edge.
THEY can take education, recreation, public inebriation and all forms of spontaneity away from us – anything that isn't just plain work – but, please, not Cheltenham's Trial Day. Not after Market Rasen, Kelso, Leicester, Down Royal, Catterick, Wincanton, Wetherby and Huntingdon were also abandoned. There are only so many Jumpers' Bumpers that anyone can take!
I would raise a glass to the Irish and their restaging of the lost Thurles and Navan cards – and Fairyhouse next Monday – had I not already drained our house of anything within three years of its use-by date to put in it.
Let's hope we're over the worst of it. If Leopardstown or Sandown were to fall this weekend, various British industry figures might even be forced to read the Gambling Commission's consultation document on affordability checks, or to publish the data on which their impact assessment of such constraints is based, or even sensibly to engage with those concerned about how best to address problem gambling. And we can't have that.
Mrs Paddy Power Mares' Chase
Ruby Walsh tipping Elimay for this Cheltenham Festival race on last week's Road To Cheltenham show set all sorts of hares running. If he's tipping her, then OBVIOUSLY Benie Des Dieux must therefore be heading to the Close Brothers Mares' Hurdle rather than this contest. Never mind that your main concern should have been him putting up a 9/2 shot each-way at 1/5th odds a place. I can't believe I let that pass unchallenged.
I would refer anybody who believes they've somehow glimpsed The Grand Plan to the expression on Ruby's face at 41:00 below when I'm enjoying "the idea" of Willie Mullins being an "eleventh-hour, last-minute" kind of decision-maker, because it appeals to the deadline-merchant in me.
That is the look of the long-suffering. That is the world-weary look of a man who spent literally years of his life not knowing what he would be doing in little more than 24 hours' time. He even rolls his eyes.
So, while it might well be that Benie Des Dieux ends up in the Mares' Hurdle, that key detail will not be guaranteed until Mullins presses the 'declare' button 48 hours beforehand. From his comments at Monday's Dublin Racing Festival media conference, conducted online, that is the way he's leaning but – as ever – the deployment of his troops will be predicated on maximising the number of Festival races he can win.
"I'd say it'll be straight to Cheltenham," Mullins said, of Benie Des Dieux. "The Mares' Chase would be a sort of target that I had in mind for her all the time, but we'll see what way the races cut up. We might have old business to attend to from last year."
That was a reference to the jockey error he believed was responsible for her defeat in the 2020 Mares' Hurdle – when Robbie Power on front-running Stormy Ireland moved off the inside line, thus enabling Rachael Blackmore to nip up his inside on the triumphant Honeysuckle and forcing Paul Townend on Benie Des Dieux to challenge wider than ideal. There was just half a length between her and the winner at the line.
Watch the 2020 Mares' Hurdle again, as Honeysuckle repels Benie des Dieux
In the immediate aftermath, Mullins told Racing TV: "I just think it was miscommunication turning for home. Maybe Robbie thought one of our horses was behind him rather than Honeysuckle. It looked like he just gifted the winner a huge gap while Paul was going on the outside."
Personally, although Benie Des Dieux was inching closer at the line, I think the best mare won. However, that's not to say Honeysuckle was sufficiently superior to have had her path blocked and then recover to win. Had Stormy Ireland not jumped right two out and/or been snapped back to the inside rail on landing, the result probably would have been different. But, in short, there isn't much between Honey and Benie – except three years, of course, in favour of the titleholder.
So, the flaw in The Grand Plan theory is that – unless success in the Irish Champion Hurdle were to propel Honeysuckle towards the Champion Hurdle – Mullins would be submitting Benie to what appears to be the harder task in the Mares' Hurdle, against both the titleholder and stablemate Concertista, than if asking her to face the likes of Elimay, another stable companion.
Two years ago, there would ultimately have been more than 21 lengths between Benie and Eli in the Mares' Hurdle – had the former not stepped at the last and fallen, the race otherwise in the bag.
Of course, Elimay was just five years of age back then. Indications are she's a much better chaser than hurdler and that the galloping New Course, home of the Grade Two Mrs Paddy Power Mares' Chase, is more likely to suit her than the sharper Old Course, host of the Grade One Close Brothers Mares' Hurdle.
She's also tenacious. Wisely kept out of the heat of the Horse & Jockey Hotel (it's the Kinloch Brae) Chase at Thurles last Wednesday from the initial fence on the first circuit, she took closer order from the seventh and chased front-running Allaho determinedly from three out. Even though clearly getting the worst of it from the home turn and despite the winner pushing her left at the last, she kept on galloping and sticking out her neck.
She's not very tall. Oh, let's spare her feelings – she's a short-arse. However, Ruby describes this grey mare as "strong, powerful" and she can certainly jump. It might prove that Cheltenham's fences are a bit too much of an effort for her, but I won't be underestimating her.
Time analysis from Thurles also shows that, although stable companion Colreevy was in her own way impressive in the preceding Mares' Novice Chase over the same course and distance, Elimay was ahead of her comparatively at every stage from the first fence onwards.
Admittedly, Colreevy changed down a gear from two out – where the challenging Scarlet And Dove's chancy jumping finally caught up with her – and Elimay was ridden to pick up the pieces after not getting involved with Allaho's early pace, but it was still a performance of high quality. Plus, the conditions for Cheltenham's chase demand that the novice Colreevy, as a Grade One winner, would have to concede 2lb to Elimay, who would merely carry a Grade Two penalty for her Thurles novice success 13 months ago.
Benie Des Dieux, it should be noted, would carry no extra weight whatsoever. Although she is a five-time Grade One winner over hurdles, penalties only apply to Grade One and Two chase wins after 30th September 2019 and she hasn't jumped a fence in anger since February 2018. It's another good reason why she might end up here – especially if Mullins believes Concertista can go it alone over hurdles. Remember, Ruby did suggest Elimay each-way...
Equally, both the penalty structure and her novice status are likely instead to propel Colreevy towards Limerick's Grade Two Dawn Run Mares' Novice Chase on 14 March – albeit Mullins has acknowledged at Thurles that "after doing what she did there, we might revise plans".
"Whether she has enough experience to go and run over there is another day's work," Mullins said, of potential Cheltenham Festival targets. "But certainly, what she did at Limerick and here would lead you to think she might have as good a chance as anything over there. I think connections were favouring Limerick, but it's open for debate."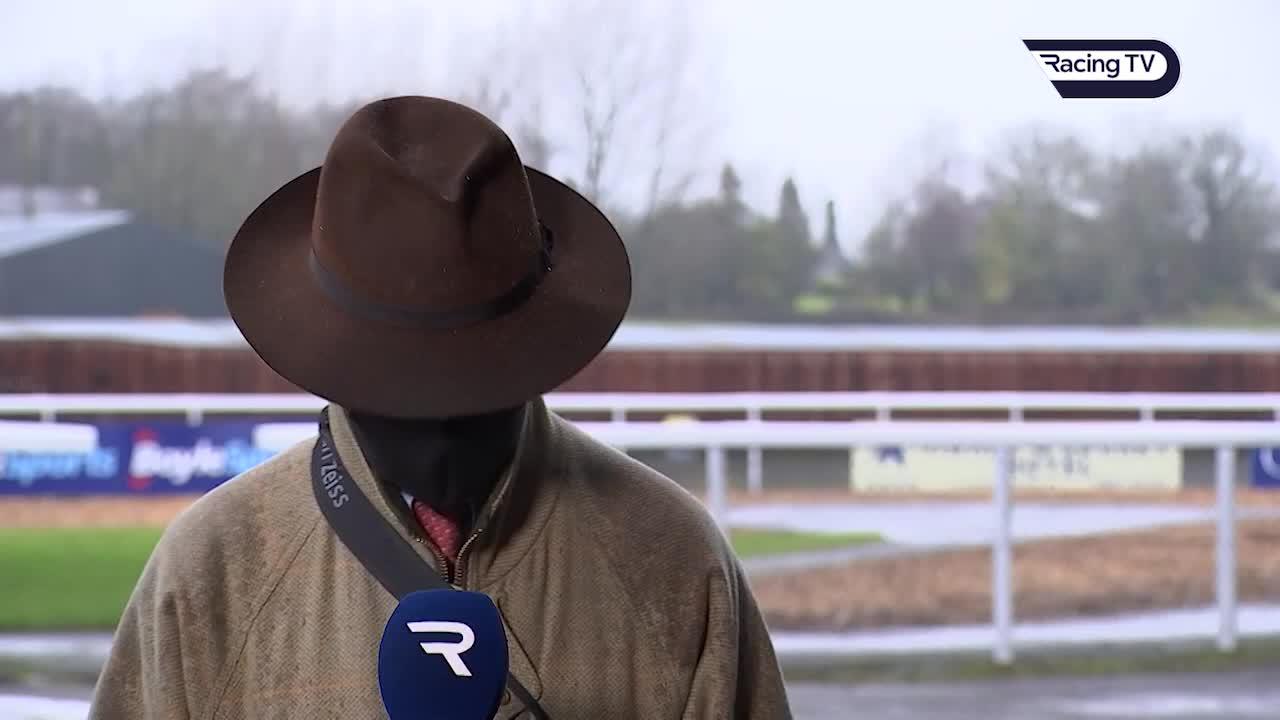 Willie Mullins gives Racing TV his thoughts on Colreevy and Elimay
That debate should include the Marsh and Festival Novices' Chases more so than the Mares' event, in my opinion. Her 7lb mares' allowance would make her a huge threat to stablemate Monkfish in the latter event, where the trip would be an unknown, and far from a pushover against Envoi Allen in the former. I have enjoyed her unflappable jumping to date and, whatever her short-term target, she is perhaps the chief contender for Mrs Paddy Power honours in 2022.
Behind her at Thurles, only Scarlet And Dove put up any sort of fight but was consistently outjumped by the cruising winner. Stablemate Yukon Lil – who'd comfortably beaten that rival at Cork on her chasing debut – could never find her jumping rhythm, made a bad mistake, and weakened quickly as the tempo increased three out. Danny Mullins pulled her up before the last.
Finally, for this section – the first week in which there's really been enough action to single out this division – Henry de Bromhead does indeed plan to enter Grade One Arkle winner Put The Kettle On in this lesser event, to supplement her existing engagement in the Betway Queen Mother Champion Chase. Ruby may yet get his wish, based on his view that this mare will be even better returned to 2m4f.
"Put The Kettle On didn't get an entry at Leopardstown [in the Dublin Chase] and is aiming for the Spring," de Bromhead observed. "We'll probably enter her in the Mrs Paddy Power Mares Chase at Cheltenham, as well as the Champion Chase. You could argue her form is much better over two miles, but I think we should definitely have her entered in it."
She's far from a likely runner, however – something she has in common with most of the fore of the Mrs Paddy Power market, so it made a lot of sense for Ruby to make Elimay a bet. With the comfort of each-way...
RYANAIR CHASE
After Allaho's convincing success in the Horse & Jockey Hotel (Kinloch Brae) Chase at Thurles last Wednesday, the essential question posed by the Ryanair is whether Min out-speeds him or he out-stays his more decorated stable companion. If you were watching last week's Road To Cheltenham show, you'll know that Ruby Walsh has both bases covered!
Having originally recommended Allaho each-way at 10/1 NRNB, last Thursday he added Min at 5/1 win-only NRNB on the basis that he knows the latter to be the faster and, on all evidence, superior horse. Which one wins out in this Mullins-trained match will depend on who gets to dictate the majority of the tempo.
Min can get Allaho out of his comfort zone pace-wise but, if Allaho can hang on in there, Min's climb to the line will get hellish lonely – as it did last year against stronger stayers, the probably unlucky Saint Calvados and this season's new Gold Cup hope A Plus Tard.
Throw in this pair's other stablemate, Melon – who is set to be ridden more patiently in Sunday's Irish Gold Cup, according to trainer Willie Mullins – and you have further evidence of what's shaping up to be the deepest Ryanair in the race's relatively short history.
Thurles was Allaho's first substantial item of form this season, after reportedly not jumping well in the fog-enshrouded John Durkan and then failing to finish off his race in the Savills Chase over three miles. Dropped to 2m4f and not even entered in Sunday's Irish Gold Cup, the indications were clear that his trainer had finally forsaken Gold Cup ambitions for last year's RSA third.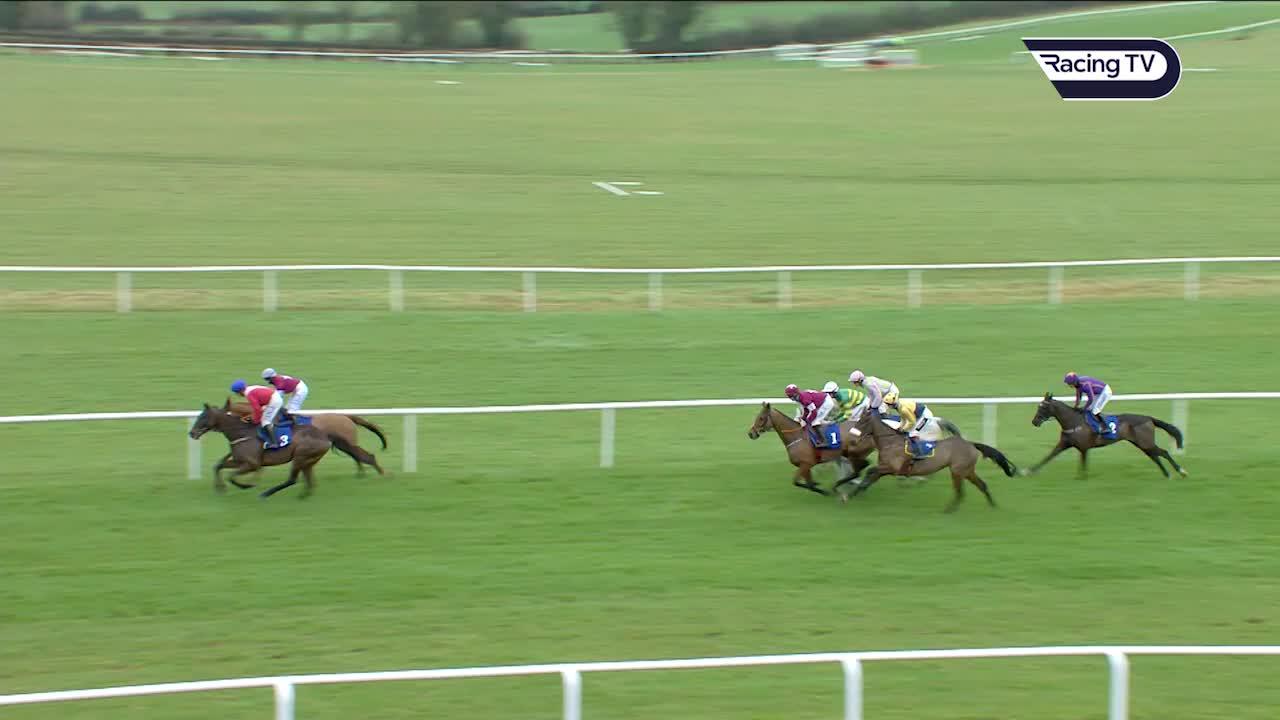 Allaho beats Elimay at Thurles last week, his first victory of the campaign
Ridden positively by Paul Townend, Allaho went hard from the first fence until shaking off 2018 Ryanair winner Balko Des Flos – briefly reignited by first-time cheekpieces – at the start of the final circuit. He then steadied the pace but, when harried by Elimay from two out, raised his game and galloped out strongly to the line, with plenty left under the bonnet.
His habit of jumping left – of which there are plenty of examples in his past form – was again in evidence, particularly when running down the last and mildly inconveniencing the challenging mare, but this was a far more fluent display than previously this season. However, as Townend observed afterwards, it was a race he was entitled to win well as none of his opponents held comparable ambitions.
He's got almost a stone to find on Min – who's likely to be taking on stable-companion Chacun Pour Soi in Saturday's Grade One Dublin Chase, just like last year – but his form trajectory is at least building in the right direction.
BETWAY QUEEN MOTHER CHAMPION CHASE
If only Nicky Henderson had held back a few days before delivering his decidedly upbeat report on Altior – in which he mentioned jockey Nico de Boinville being "very keen to go two-and-a-half [miles]" – then it really would have been Groundhog Day, aka 2nd February. He clearly has no regard for a neat introductory paragraph.
"There's lots of conjecture about whether he'll run in the Champion Chase or the Ryanair, but unless something categorically comes up and says this horse wants two and a half, I'm expecting to run him in the Champion Chase," he told Sky Sports Racing.
"I do think – and maybe I'm in dreamland – that there is something about him just at the moment that is different to how he was before Christmas. He's gone back to doing all his work with his head on the floor. He always used to do that and it was noticeable earlier in the year that he was carrying it much higher, like a normal horse.
"Now he's gone back to tanking along with his head down and I'm very pleased to see him like that. He'll always go through that spot in a race where you think 'Are you going all right?', but he soon answers the question – and I don't think he's lost that."
The Betfair Exchange Game Spirit Chase at Newbury on Saturday week remains Altior's next step en-route to his bid to emulate Badsworth Boy by becoming only the second triple winner of the Champion Chase. It would also be his fifth Festival success – a rare feat hitherto only achieved by Golden Miller, the five-time Gold Cup winner (1932-36), and exceeded by Quevega, six-time winner of the Mares' Hurdle (2009-2014).
MAGNERS CHELTENHAM GOLD CUP
The abandonment of Trials Day at Cheltenham meant Aidan Coleman didn't get to audition as Santini's new jockey, while instead Nico de Boinville rode Shishkin in Doncaster and Jerry McGrath is sidelined following a horrible fall at Lingfield last month. It will be interesting to see how trainer Nicky Henderson plays it this Saturday, if Sandown isn't too wet to host the rescheduled Cotswold Chase.
Of course, as he proved when labouring to narrow victory in an intermediate chase at that track last season, this is a less suitable venue than Cheltenham. Santini is set to face most of the rivals entered against him seven days ago, with the exception of The Conditional and Yorkhill.
This right-handed course would not have been suitable for the latter anyway. But he suffered a "small knock on his fetlock" last weekend, according to part-owner Dave Armstrong, and was withdrawn from Cheltenham before the meeting was abandoned. Armstrong tweeted that his cult hero will "be ok in a couple [of] days, there will be other opportunities".
Intriguingly, Bristol De Mai – not seen since his top-class victory in November's Betfair Chase at Haydock – holds an option in both of Cheltenham's resurrected events, the other being the Cleeve Hurdle at Wetherby.
Meanwhile, Willie Mullins has reported that dual Gold Cup hero Al Boum Photo will be heading to a racecourse in the coming days to do "a tough bit of work". He had hoped to send him to Naas for this workout last Sunday but he was thwarted by the Irish Horseracing Regulatory Board's Covid protocols and will have to get "something else" organised. Nicky Henderson can advise, Willie.
UNIBET CHAMPION HURDLE
Significant news has emerged from Seven Barrows to explain Epatante's defeat in Kempton's Christmas Hurdle. The reigning Champion Hurdler and ante-post favourite was evidently perturbed leaving the paddock and during the race, throwing her head around and then jumping with less than her usual fluency, which at least contributed to her overthrow by Silver Streak.
Interviewed on ITV's The Opening Show last Saturday, trainer Nicky Henderson reported: "We've been tinkering. Obviously, she wasn't right at Kempton. It was her back, more than anything, I think, and that is what we have been trying to sort out – hopefully we have. It's just got her more relaxed in her back and more supple. Something was agitating her on the day."
In other news, Henry de Bromhead is sending Aspire Tower straight to the Champion Hurdle rather than asking him to take on stablemate Honeysuckle in this Saturday's Irish version at Leopardstown. "He's still a baby, so we backed off him since Christmas," he reported of the five-year-old gelding, who was a fortunate second in last year's Triumph. "He's filling out again and looks brilliant."
Willie Mullins is planning to run the same trio – Sharjah, Saint Roi and Saldier – whom he saddled in the Matheson Hurdle over Christmas. It was apparent from his comments during the Dublin Racing Festival media conference on Monday that Saint Roi in particular underperformed compared with his expectations.
Nothing subsequently came to light to explain this disappointment, leaving Mullins to wonder whether they got the tactics wrong or the horse just wasn't right on the day. Of the winner Sharjah, he said: "He doesn't need to improve – I just hope he doesn't do what he did last year [when finishing sixth]."
He offered mixed messages about Saldier, who's had "niggling problems with a suspensory" during his career and seemed to need his last run, the Closutton team having to "work a fine line" between keeping him sound and getting him fit enough to race. "So far he's been very good this winter," Mullins said. "I think he's improved but he's still got a lot to do to win here."
Finally, naturalised American hurdler Winston C was unable to get remotely involved in the Grade Three Limestone Lad Hurdle, gloriously won by the ten-year-old Bachasson last Sunday. It was the Champion Hurdle entry's first outing for 500 days and in the name of new handler Keri Brion, who used to assist his now-retired former trainer Jonathan Sheppard.
Equally, Marie's Rock is now a forlorn Champion Hurdle hope after again refusing to drop her head and settle behind Miranda in last Saturday's Irish Thoroughbred Marketing Yorkshire Rose Mares' Hurdle, despite wearing a combination of first-time hood and tongue-tie. Her demeanour prevented her from jumping at all well and she was ultimately beaten more than 22 lengths.
Perhaps the tempo of the Betfair Hurdle on Saturday week will be a better fit, but there would appear to be an underlying issue.
PADDY POWER STAYERS' HURDLE
Sams Profile cracked a rib when falling on his chase debut at Thurles last November but ran again nine days later and is clearly hewn from the tougher end of the thoroughbred range. There was not a flicker of hesitation when Phillip Enright asked him to thread through the narrowest of gaps on the inside rail in the Galmoy Hurdle last Thursday. Boy, can he corner right-handed well.
Once released in the straight, he had at least a length to find on landing with the better-positioned Diol Ker after the second last but, switched left, responded powerfully to the extent that he appeared well on top approaching the final flight. He stuttered into it, though, and then started to paddle in front as that rival rallied, but held on by half a length.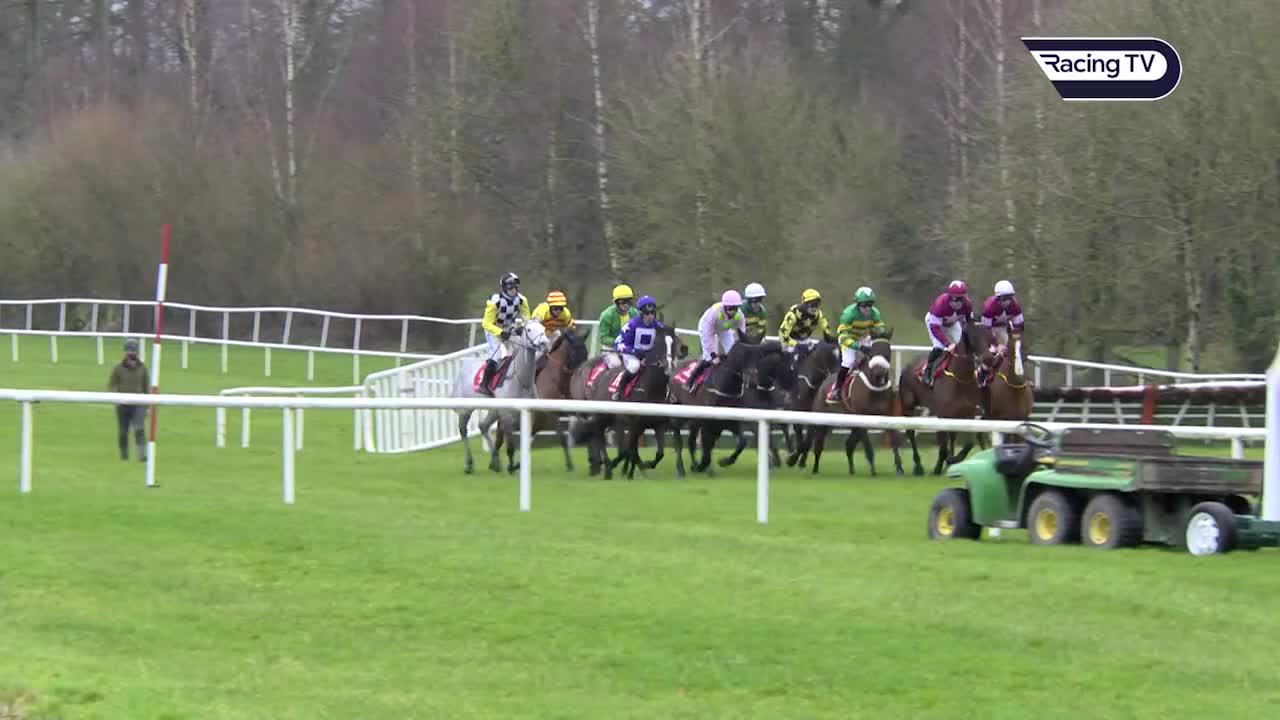 Sams Profile shows a gutsy attitude to win the Galmoy Hurdle
This was a steadily-run race but don't be deceived that Sams Profile was running out of gas. His second in a three-mile Cork Grade Three as a novice hurdler two seasons ago marked him out as a nascent stayer. He's also bred for the task and can be forgiven for not getting home behind Monkfish at Fairyhouse on his penultimate start, given he was carrying that minor injury – unbeknown to trainer Mouse Morris.
"Sams Profile hasn't always been easy," he said. "He's as tough as old boots but he hasn't been the luckiest horse in the world." That's true – he still held every chance two out in the 2019 Ballymore Novices' Hurdle when, in the argy-bargy so characteristic of a Festival event, he received a bump that caused him to knuckle over quite awkwardly and, with that, lose all chance.
However, this is a horse I've liked since that season's campaign and, with a first-time hood having helped him channel his energy at Gowran Park, he is unexposed as a stayer. He's built to be a chaser, but you suspect connections might now be inclined to protect his novice status until next season. In the meantime, he's a live outsider in the Paddy Power Stayers' Hurdle at a best-priced 25-1, or 20-1 NRNB.
Diol Ker produced his best performance yet in first-time cheekpieces and may run again in a Leopardstown handicap this Sunday, but both last term's Stayers' third Bacardys (in a first-time tongue-tie) and Cesarewitch winner Great White Shark were disappointing for Willie Mullins.
The runner-up's stablemate Beacon Edge suffered a bout of colic over Christmas and could only stay on belatedly in a steadily-run edition of the Limestone Lad Hurdle – a race controlled from the front by Bachasson. He's entered in this and the Champion Hurdle but is yet to attempt three miles.
Emma Lavelle has opted to miss the restaged version of the Cleeve Hurdle at Wetherby this Saturday with 2019 Stayers' Hurdle hero, Paisley Park. He now goes straight to Cheltenham in an attempt to regain his crown, having been diagnosed with a fibrillating heart when only seventh in last year's edition.
"On balancing up what makes sense and what doesn't, I just don't think it makes sense to go up there and run on what will be incredibly testing ground," said Lavelle. "Don't get me wrong – it wasn't as though Cheltenham wasn't going to be testing, but there were other reasons for wanting to go to Cheltenham. It would have been experience back there, having had his heart fibrillation.
"We had a good discussion about it, and we all think it was the right decision to make. We'll take him for a racecourse gallop somewhere, to make him feel like he's been to the races. It's just frustrating. He's mature and we want to be going to the races with him, but there's also a balance about going to the races with him and not bottoming him at this stage.
"What I think it will mean is it will extend our [options] hopefully the other end. I would hope we would then go on to Punchestown, Aintree or whatever."
Rebecca Curtis has confirmed that reigning Stayers' Hurdle champion Lisnagar Oscar has undergone an operation to correct his breathing after cutting out quickly when seventh behind Thyme Hill in Newbury's Long Distance Hurdle last November.
He is now set to reappear in a Pertemps Qualifier at Exeter, which as a handicap is more likely to provide him with the strongly-run contest he requires than any alternative conditions event. He triumphed as an unconsidered 50/1 chance last year and his current odds of 33/1 again underestimate him. There was no fluke about his 2020 victory – he just needs a searching gallop in order to thrive.
CLOSE BROTHERS MARES' HURDLE
Miranda isn't entered at the Cheltenham Festival and it's noticeable that trainer Paul Nicholls has campaigned her almost exclusively on flat tracks. At Doncaster last Saturday, she stalked Floressa in the straight and Harry Cobden was able to delay his challenge until asking her to lead, pretty much on the bridle, at the final flight to gain his mount a career-best Grade Two success
Afterwards, Nicholls' assistant trainer Harry Derham identified Wincanton's Kingwell Hurdle on 20 February as her potential next target, where she could run into Song For Someone with the hurdles element of this Saturday's card at Sandown having been abandoned.
"If the ground is soft, Miranda could run in the Kingwell," Derham said. "She's been a consistent mare and the weights today were quite favourable. Last time, we felt she was a bit flat out round Musselburgh but today – on a big, galloping track and slower ground – it suited absolutely perfectly. She's done it really nicely.
"Whether or not she'll go to the Festival, I'm not sure, but it's important for these nice mares to get some black type. A Grade Two win like that for her is fantastic and great for the Owners Group, who have a lot of horses with us."
Floressa does hold a Close Brothers Mares' Hurdle entry and, having stuck to her task determinedly despite being picked off by Miranda late on, shapes as though she will improve for a step up in trip – just as her injured former pilot Jerry McGrath said she would. That would put her on the premises of having a place chance at the Festival, depending on the final field.
NOVICE CHASERS
Although Nico de Boinville was disinclined to make comparisons between Altior, Sprinter Sacre and Shishkin after last Saturday's Lightning Novices' Chase, the rest of us need not abide such circumspection.
The jockey of two greats and a wannabe understandably wishes to preserve his individual relationship with each horse, without being forced to apply rankings. We can glibly say: doesn't Shishkin remind you of Altior?
It's the apparently disinterested or nonchalant way in which he races – he was jumping left and looked mildly sticky at one or two flights in that Doncaster Grade Two. But when de Boinville shook him up to challenge Eldorado Allen at the fourth last, he snapped to attention and in a matter of seconds had dispensed with what had hitherto appeared to be a substantial challenge.
The runner-up – who had perhaps previously benefitted from Gumball's fall at Cheltenham and had been well beaten by Allmankind at Sandown – was outjumped and out-matched from that point onwards. Shishkin then put in an exhibition finish in an imporessive time, rounding off with a look-no-hands leap at the last fence – de Boinville not moving a muscle and leaving it to his mount to measure the obstacle.
His jockey described his jumping as "very, very accurate – the best it's been so far" and commented that Shishkin can go left or right at his fences, depending on his mood. "That's just him – he can do it either way," de Boinville said. "He can race a bit behind the bridle and sometimes hangs right, sometimes left and other times he's as straight as a die. He's a very different character on a racecourse and even when in behind horses."
With Energumene set to take on some of the best Irish two-mile novices at Leopardstown this Saturday and Allmankind heading for Warwick seven days later, this division is coming to the boil nicely.
However, there was a sizeable setback for this column's ante-post portfolio at Naas last Sunday when my Festival Novices' Chase fancy Pencilfulloflead was beaten in the Grade Three novices' chase. Whereas his jumping had hitherto been an asset, he appeared to be backing off his fences and lacked fluency, leading me to wonder whether a problem will emerge.
Even if connections do put their finger on an issue, in that scenario they're running out of time to ready him for the Festival – whether their target might otherwise have been the Festival or the NH Chase. (If it were the latter, it would explain why he ran here over 3m1f as that enables him to meet the minimum distance criterion for that Cheltenham target – for which he lacks the grizzled profile I prefer.) If this was as good as he is, then such musings are immaterial.
The balance of his form says he's better than this, mind. It is also possible that he's better going right-handed – his bare form can lead you to hypothesize this and it might well prove true. It was something I considered prior to tipping him for the Festival but couldn't find any hint of bias in the way he jumped. Time will tell.
Meanwhile, Rachael Blackmore controlled this event from the front on Eklat De Rire, but this inexperienced horse also jumped soundly – albeit he was not hassled on the lead. This was only the winner's second start over fences and his fourth under Rules, but trainer Henry de Bromhead is considering raising his sights for the Festival Chase.
"Eklat De Rire handles an ease in the ground well. He's a big, heavy-topped fella and, while we have never run him on it, I'd say he wouldn't want it too good," he mused at Naas. "Festival ground should be fine for him. I'll have to speak to the owners, but we said if today went well we would aim for the [ex-]RSA Chase at Cheltenham. He stays well and he jumps well. He was impressive there and I'd say he deserves his chance after that."
Runner-up Escaria Ten substantiated his previous Thurles success with a sound effort in second and therefore can be added to the strong hand that trainer Gordon Elliott holds for the NH Chase, with ante-post favourite Galvin and last week's Thyestes Chase winner Coko Beach among his crew.
The latter cruised through that Gowran handicap, with first-time blinkers clearly the transforming factor. Cheekpieces had previously worked more than once and with that success being his fifth start over fences and 15th overall – not to mention the fact he finished runner-up in the 2019 Boodles Fred Winter Juvenile Handicap Hurdle at the Festival – this grey is a likely lad for Cheltenham's long-distance chase.
NOVICE HURDLERS
Ben Pauling would need to supplement The Cob for the Albert Bartlett, but the outlay looks justified after the seven-year-old's nine-length demolition of last Saturday's River Don at Doncaster.
The winner benefitted from a judicious ride in sapping conditions from Daryl Jacob, who opted not to engage as the race started to get competitive from some way out. The Cob – who reportedly required some persuading to line up and made some mid-race errors – was therefore still going well as the likes of Ashtown Lad, Ask A Honey Bee and Bobhopeornohope were pulled up on or around the home turn.
Ashtown Lad was subsequently found to have blood in his trachea whereas Paddy Brennan blamed "tacky ground" for Ask A Honey Bee. Bobhopeornohope went from travelling strongly to stopping very quickly, with David Bass looking down as he eased off. By contrast, Pats Fancy was never travelling.
There appeared to be only six left in it by the third-last hurdle – albeit the eventual runner-up Portstorm was not among them, having ballooned many of his obstacles in last place and been unable to go the pace. Accordingly, Emir Sacree race far too freely in the conditions and Exploiteur, who found the early pace too strong, probably ended pressing on a fraction too soon.
Despite making a hash of three out, The Cob negotiated it safely and was already in control of the race when showing signs of greenness at the next. Jacob wisely brought him to the stands' rail to help him power clear. This was The Cob's ninth career start – starch enough for the Potato Race.
Shang Tang appeared The Cob's main challenger at the penultimate flight, but his stamina quickly ran out – he ran better than his bare fourth – which allowed Portstorm to pick up the pieces from the rear and Castle Robin to stick bravely to his task for third.
Another Albert Bartlett contender emerged at Thurles last week, when Torygraph saw off three rivals to win the 2m7f novice hurdle. Admittedly, runner-up Angels Dawn jumped carefully and third-placed Fighter Allen, the beaten favourite, rather belied his name when challenged.
Torygraph might have the right profile for the Albert Bartlett
Torygraph's jumping can be brushed up and he did get outpaced, but finished so powerfully that he would appear well suited to the Cheltenham task. Owners Gigginstown Stud have a good record in the race and he also has sufficient match practice.
Elsewhere, Flinteur Sacre let down the good family name at Doncaster when again refusing to settle in a first-time hood. Thedevilscoachman was successful at Navan, however, and could yet be a player at one of the Festivals outside of graded company.
Lydia's selections:
Advised 02/12/20: Zanahiyr at 5/1 (general) for the JCB Triumph Hurdle
Advised 31/12/20: Sire Du Berlais at 10/1 (general) for the Paddy Power Stayers' Hurdle
Advised 13/01/21: Fakiera at 20/1 NRNB with Paddy Power for the Albert Bartlett Novices' Hurdle
Advised 20/01/21: Darver Star each-way at 25/1 NRNB with Paddy Power for the Sporting Life Arkle
Advised 20/01/21: Pencilfulloflead each-way at 16/1 NRNB with Paddy Power for the Festival Novices' Chase
Ruby's selections:
Advised 20/01/21: Allaho at 10/1 each-way NRNB with Paddy Power for the Ryanair Chase
Advised 28/01/21: Min at 5/1 win only NRNB with Paddy Power for the Ryanair Chase
Advised 28/01/21: Elimay at 9/2 each-way NRNB with Paddy Power for the Mrs Paddy Power Mares' Chase
Click here to join Racing TV - the home of British and Irish racing!