Our star columnist reflects on some of the most important recent action, on and off the track, with the Cheltenham Festival now just a month away.
PADDY POWER STAYERS' HURDLE
After clearing the combined obstacles that Brexit, Covid and the British weather had placed in her path, smart French mare Paul's Saga could be forgiven if she was a shade fatigued by the time she lined up in Warwick's St Marys Land Mares' Hurdle on Monday. That's how it looked, anyway.
On her native form, this grey mare – very much a hurdler in stature and technique – should have easily accounted for her rivals. Instead, she encountered a positively ridden and progressive mare in Molly Ollys Wishes, who made all and stayed on strongly to win by 19 lengths.
Ridden for the first time by Brian Hughes, Paul's Saga was a little keen early on and made a handful of errors – not the airy mistakes of a French raider struggling to adjust to British obstacles, but the in-close raps that an otherwise good hurdler can throw in on a bad day at the office.
The winner gave her a chance when hitting the third last, but Hughes was already nudging his mount on the home turn and resorted to a reminder on entering the straight. Paul's Saga then made another mistake at the penultimate flight, looking as if her fitness had given out in the testing ground. Hughes rode her accordingly from there, while Mollys Ollys Wishes galloped home clear.
We know Paul's Saga stays further than the 2m5f she was tackling on her British debut – in fact, her powerful finish has been a hallmark in her races – and she didn't appear uncomfortable with the tempo of the race.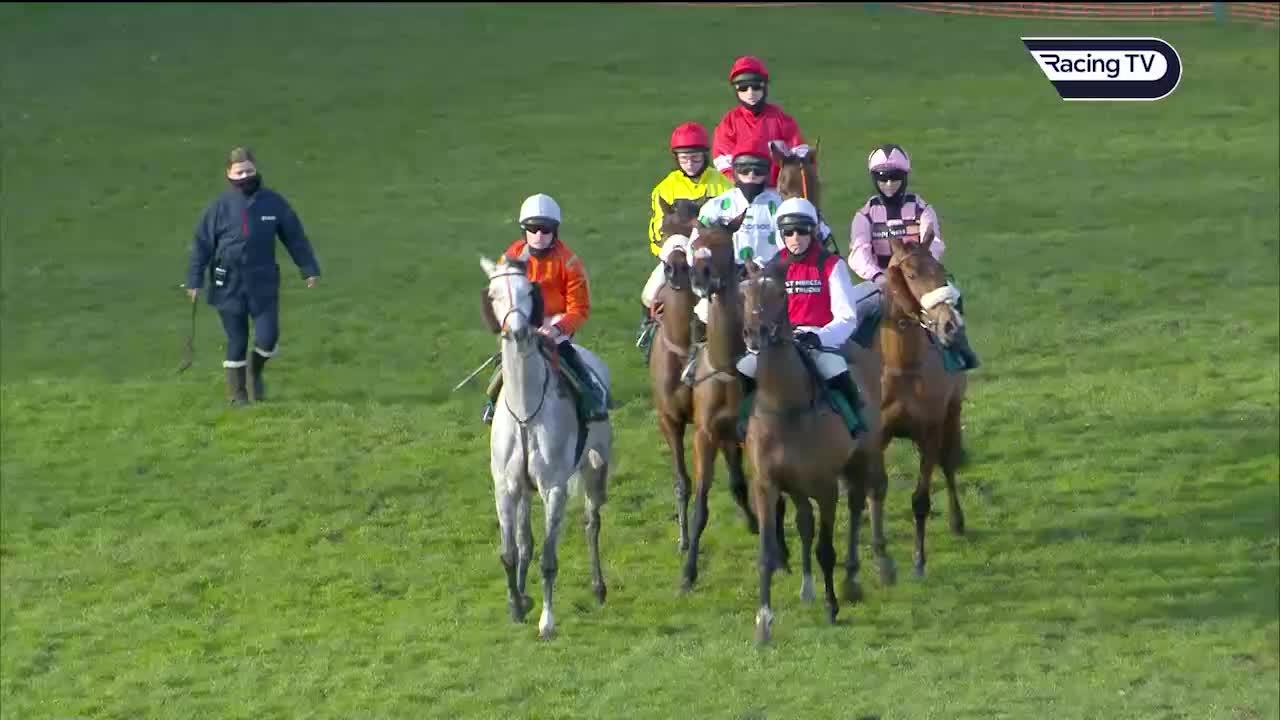 Trainer David Cottin had said beforehand that Paul's Saga was "in need of a race". "Although we never stopped with her over the winter, we just eased off a bit after the last run in November," he had told the Racing Post. "She stayed in the yard and was always in work, though she always needs her first run. That's why having a race here is so important."
So, Paul's Saga might have run more in line with Cottin's expectations than that of the market and her form certainly reads as he says – according to Racing Post ratings, she has found around a stone of improvement more than once on her second start after a break. She more than doubled in price after this defeat and I wouldn't be quite so hasty to write her off.
Trainer Dan Skelton admitted to being "a little shocked" by the success of Mollys Ollys Wishes. "Given the depth of today's race we were cautious going in but she's been brilliant this year and has just got into a fine vein of form," he told Racing TV's Niall Hannity. "There's no question she's improving and I'm so surprised after that I'm not sure what to do next with her."
She isn't entered at Cheltenham and although Skelton mooted Fontwell's Grade Two Stella Artois National Spirit at the end of this month as a possible option, he immediately acknowledged it might present too quick a turnaround. It will be interesting to see whether she merits an entry in the Grade One Liverpool Hurdle at Aintree's Grand National meeting.
She isn't one to bear in mind for a future edition of the Mrs Paddy Power Mares' Chase, however. "We've tried her at home over fences," said Skelton, with emphasis. "She doesn't like them."
Finally, a couple of possible contenders to conjure with. First, Paul Nicholls has admitted the possibility that McFabulous could yet run in the Stayers' Hurdle instead of the declared plan of Fontwell's National Spirit en route to the Aintree Hurdle – albeit he's clearly still in two minds.
"If the ground was very soft at Fontwell, we might be open to running in the Stayers' – if it was good ground," he told the Racing Post. "He wasn't far off the market leaders at Newbury, but at the moment he seems suited by flat tracks. He's good enough to be at the Festival.
"He had good form going into the Long Distance Hurdle at Newbury on his second start of the season and did well to finish third behind Thyme Hill and Paisley Park. It looked like he might win jumping the last, but he got outstayed and if we rode the race again, we might have done things differently."
Second, Colin Tizzard has indicated that if this Saturday's Ascot comeback of dual Grade One winning novice hurdler Reserve Tank goes well, he too could be set for this event.
"He's coming back after jarring himself up in the Marsh at last year's Festival," he said in a Racing Post Cheltenham stable tour. "It's a bit of a recovery mission after a setback, but he's back in full work and when he's right, he's an extremely talented horse."
CLOSE BROTHERS MARES' HURDLE
This division's main talking point of the week was the walk Benie Des Dieux took in the exchange markets, her odds spiking at highs of 40 for this race and 30 in the Mrs Paddy Power Mares' Chase betting. Not much dosh was traded, admittedly, but it was the thought that counted. Once again, it was an uncannily accurate harbinger of doom.
After much swirling rumour from the weekend onwards on various social media platforms, eventually on Tuesday evening trainer Willie Mullins released a statement revealing that he was withdrawing the ten-year-old mare – stalwart of this race, through highs and lows, for the past three years – from all current engagements.
"Benie Des Dieux hasn't been pleasing me in our quest to get her to Cheltenham and regrettably we have had to make the decision to withdraw her from the Festival," he said. "I'll try to get her to make Punchestown, but we'll have to see how things go. It's very disappointing for everyone as we thought she would make it to Cheltenham, but unfortunately time just ran out."
It's the second time this season alone that the exchanges and social-media rumour mill have pointed to an issue with a Mullins-trained horse before anything official was said. In December, it was a setback to Supreme hopeful Ferny Hollow, eventually only resolved when Chris Richardson, racing manager to owners Cheveley Park Stud, was asked for comment.
Clearly, this is not an issue relating solely to the Mullins yard – as fans of this sport are only too aware, the timely communication of information is a problem that rears its head from season to season. My view – as repeatedly expressed over the years in this column and elsewhere – is that all connections should be obliged promptly to report market-sensitive facts about their horses.
To be clear, however, they should proactively comment when something actually happens at their end and not in response to rumours or drifts (unless asked). To expect the latter is unrealistic and bears no relation to, or understanding of, a trainer's job. The definition of 'market-sensitive facts' is the difficulty, of course, to anyone who lives in the real world and appreciates nuance, rather than engaging only with the certitude of their keyboard.
Just to remind everyone: BHA Rule (F)95.2 requires trainers "immediately" to notify the Racing Calendar Office to make a scratching when he/she "knows that a horse he/she trains will be a non-runner". Mullins is therefore required formally to scratch Benie Des Dieux from both the Mares' and Stayers Hurdles. Importantly for this wider issue, this rule does not cover the scenario whereby horses are quoted ante-post for races in which they are not yet engaged. Entries have not closed for the Mrs Paddy Power Mares' Chase, for example.
Also, "non-runner" is very definite – or, at least, it should be. This rule, had it existed back then, would have highlighted much earlier the fact that Kicking King and Binocular, for example, were still potential runners in the 2005 Gold Cup and 2010 Champion Hurdle, despite earlier announcements to the contrary, as they were never scratched from those races.
Yet a setback can be market-affecting news but at the same time not necessarily severe enough to discount a horse from a race. It can also take time for its severity (or otherwise) to become clear – as Richardson's account illustrated. Sometimes, as has been the case with similar episodes in the past, communication delays have occurred while the trainer has tried to track down an owner – the person whom, reasonable observers would largely agree, as the bill-payer should be the first to know sensitive information about their own horse.
Ideally, connections would always doubtless prefer the time and space to ascertain exactly what a horse's problem is, hear the veterinary prognosis and work out what the campaign or career implications are without having to commit themselves in public. But exchanges have both exposed that a problem rarely remains truly confidential and democratised the ability for the grasping to make a few quid from such knowledge – even if some stables are palpably leakier than others.
For the reputation of the sport and to maintain the trust of the punters (on whom its finances so explicitly rely), it would seem sensible to publish a prompt holding statement whenever the potential for a market-affecting development is manifest – even if you don't yet know the full facts.
However, it is inevitable that each individual will still draw this line differently – whether on how 'market-affecting' the development is or how 'prompt' should be defined. It's unlikely always to satisfy everyone. But an obligation to adhere to the general principle would at least be a start.
Specifically, in this case it's not yet known what triggered either Benie Des Dieux's drift or Mullins' decision to go public, nor how much time elapsed in between, but it's not hard to envisage a similar situation happening in future for a yard with so many high-profile horses. Willie Mullins also has a sportinglife.com column. His son and jockey, Patrick, is now a Racing Post columnist. Ruby Walsh, officially one of the yard's assistant trainers, is my co-presenter on the Road To Cheltenham show.
This means the yard has got its feet squarely in both camps, both directly and indirectly: they are both participants in the sport and paid media contributors. On the Post's new Monday show, In the Know – after the initial drift but before his father's announcement – when viewers' questions were put to him, there were some palpably uncomfortable moments for Patrick.
Earlier in this series of Road To Cheltenham, Walsh explained the competitive motivation for a yard keeping its cards close to its chest – such as not wishing to reveal a potential vulnerability or bluffing competitors away from a particular race – but such individual considerations cannot be prized above the perceived probity of the sport.
It's time for the Head of the Closutton Order – a reference to this column's longstanding appraisal of the yard's relationship with the outside world – to consider whether a vow of silence is still a credible option.
Meanwhile, back on the racecourse, three mares entered in this Festival contest ran against Molly Ollys Wishes and Paul's Saga at Warwick. Bagging third, the ex-Mullins-trained Dolcita finished off her race to some degree – sporting a first-time tongue-tie and making her debut for Fergal O'Brien, following one start for Paul Nicholls. Her hurdling lacked fluency, but she made headway from rear at least to the heels of the runner-up from the home turn and into the second last. She could then only muster the one pace.
However, at Hereford last November she was soundly beaten as the 1-4 favourite in a three-horse race and reported to have burst a blood vessel, so this was a step forward following an operation to improve her breathing and the O'Brien team declared themselves happy. It was form in the realm of her distant second to Concertista in last year's Daylesford Dawn Run Mares' Novices Hurdle – that is, not yet good enough to trouble the placings in this event.
It was, however, a better showing than her twice former stablemate – at both Mullins' and Nicholls' yards – the 2019 Dawn Run winner Eglantine Du Seuil, who suddenly came under pressure four out and was beaten before entering the straight. This was her worst run yet for Nicholls, but perhaps she might prefer a sounder surface? Her best form this season suggests she could make the frame at the Festival, depending on the final make-up of this race.
Whitehotchillifili should have handled Warwick's gluey ground but made a catalogue of errors and jockey Sean Bowen reported she was "never travelling" after pulling her up on entering the straight. This brought her run of improvement to an end and leaves her with quite a bit to find if pitched in here at the Festival.
Enjoy last week's episode of the Road To Cheltenham show again
Finally, some hitherto-unexpected guests for this event. As Ruby Walsh suggested in last week's Road To Cheltenham (after Dan Skelton confessed as much on his RTE 2FM show Game On), fortunate 2019 winner Roksana could yet end up in this race rather than the Paddy Power Stayers' Hurdle. This despite all of her best form being at three miles rather than this shorter trip.
"It will depend a little on the ground," Skelton has since said. "If the ground was just good to soft, then I think she'd have to go three miles. If it was a very wet forecast in the build-up and we were going to get very wet ground on the Tuesday, she could go to the Mares'."
In Monday's Racing Post – as I suggested was likely in this column last week – Nicky Henderson was leaning towards reverting to hurdles with Dame De Compagnie after she was taken out of the Scilly Isles Novices' Chase by a faller. "It's hard to go into Cheltenham on the back of that," he acknowledged.
He also suggested that unexpected 2018 Christmas Hurdle winner Verdana Blue could run here rather than contest the Champion Hurdle again. "Over some glorious seasons, she has appeared to be essentially a two-miler on top of the ground but with a bit of age and looking at her very creditable performances on the Flat last summer – especially when possibly an unlucky third in the Ebor on soft ground – she is now less ground and distance dependent," he asserted.
UNIBET CHAMPION HURDLE
I must confess it wasn't until listening to Tuesday's edition of Nick Luck Daily Podcast (listen below) that I became aware Gary Moore had disavowed his previous account that Goshen had suffered from atrial fibrillation in December's International Hurdle. Apparently, that abject display – when finishing last of ten and all but pulled up – was purely due to unsuitable tactics. A physical issue would in many ways be less unnerving.
As you can hear, David Yates, aka Newsboy of the Daily Mirror, referred to a story he'd filed at the start of January in which Moore explained that, although a vet at Cheltenham on the day had suggested there might be an underlying heart problem, a thorough examination by the trainer's own vets found no such abnormality.
As a result, Moore has since concluded that Goshen ran so poorly only because he resented the restraint jockey Jamie Moore applied during the race and got claustrophobic due to a lack of space on the inside rail.
"His heart is absolutely fine," he told Yates. "The whole race was a mess – they were all crowded round him and I don't think it was suited to his style of racing. If they'd run the race again, he'd have gone on and made the running.
"He's won his three races and the only time he's had a lead was in the Triumph – and that was only because the other horse went hard. He was able to sit upsides one other horse and he wasn't claustrophobic. He had loads of daylight."
On the day, Moore Jr reported to the stewards that Goshen had "hung right throughout" and his father that he "ran too freely in the early stages and appeared to have been unsuited by the hurdles in the home straight being omitted". My shorthand for all this is: one-dimensional. Goshen needs to lead, hard, and preferably – as argued all last season – on a right-handed track.
So, flat right-handed Wincanton for the Betway Kingwell Hurdle this Saturday should suit ideally for Goshen's belated comeback mission, having been fleetingly entered in the Christmas Hurdle and unable to run at Sandown due to the abandonment of its hurdle races two Saturdays ago.
But remember this is a horse who also missed engagements in the Elite, Ascot and Fighting Fifth Hurdles – due to, variously, an unsatisfactory scope and displeasing his trainer in his work – before finally breaking cover at Cheltenham and running poorly. It's far from a convincing profile.
Quite rightly, progressive Song For Someone is favourite to land this forthcoming Grade Two – albeit there are some intriguing potential opponents, including recent Haydock winner Navajo Pass, Grade One-winning novice chaser Esprit Du Large and improving handicapper Christopher Wood.
In case it had escaped anyone's notice, Tom Symonds has reiterated his campaign plans for Song For Someone. "He has four races left this season – the Kingwell, National Spirit, Champion Hurdle and Aintree Hurdle – and he will run in two of them," he said.
"People have said this comes close enough to Cheltenham but I've been very clear that the Champion Hurdle is not the be-all-and-end all for this horse ... The Kingwell is a great race in its own right and I don't want to get ahead of myself but it would be the stuff of dreams to win it twice as not many horses have done that."
Ireland stages its own late, late show for Champion Hurdle contenders at Gowran this Saturday and the diverse entries include the mare Concertista and dual Grand National winner Tiger Roll. But Jason The Militant is perhaps the only potential Champion Hurdle participant among them, trainer Henry de Bromhead describing him as "a dark horse for Cheltenham" alongside stablemates Honeysuckle, now outright favourite in most books, and Aspire Tower.
WELLCHILD CHELTENHAM GOLD CUP
Unmistakably, there is a burgeoning confidence about Nicky Henderson as the Cheltenham Festival fast approaches. This was perhaps most apparent in the jaunty relish with which he announced his "unconventional" plans to run Champ in the rearranged Betfair Game Spirit Chase this Sunday rather than his original target, the Betfair Denman Chase, over a mile further.
"When I first mooted it to JP [McManus], AP [McCoy] and Frank Berry beforehand, I said: listen, I'm going to come up with the strangest thing you've ever heard of," he gleefully recounted to Nick Luck on Monday's edition of his podcast.
"That extra week [closer to the Festival] is the concern... because he will run quite keen first time and it's his first run for a year. The danger was that if he did that in the Denman over three miles, he could give himself a horribly hard race."
Henderson acknowledged that the challenge of Champ running over two miles will be whether his jumping holds up in a pacier race. "I do agree that is what is going to test him a little bit more – jumping at a slightly faster pace," he said. "But AP did like the idea [of the Game Spirit] and he has been watching [Champ] school with us number of times. We would like to think that he has sharpened up quite considerably."
Sunday will be the first time that Nico de Boinville has ridden Champ in public over fences, albeit he is unbeaten on him over hurdles and did carry out much of his behind-the-scenes schooling when Barry Geraghty was riding as McManus's retained jockey. De Boinville's chase-riding style should suit the horse well.
Other Gold Cup candidates are explicitly on recovery missions this weekend. Lostintranslation returns from a second operation to augment his breathing in the Denman Chase while, if I've interpreted the comments of rider Harry Cobden correctly, Cyrname will revert to more positive tactics on his preferred stomping ground in the Ascot Chase.
"I'd quite like him to go to Aintree," trainer Paul Nicholls said of the latter, in his Racing Post Cheltenham stable tour. "But if he doesn't run at Ascot, then I would love to run him in the Gold Cup. He can be a bit sulky, but when it goes right, he's hugely talented...
"I thought his Charlie Hall win at Wetherby showed he could be on the fringe of being a Gold Cup horse at some point. He's got enough speed to handle Cheltenham's undulations and doesn't need to make the running."
Nicholls also touched on likely Cheltenham tactics for King George hero, Frodon, observing: "You wouldn't want him to get into a scrap with the likes of Native River so he'd have to be ridden sensibly. You don't need to make the running in a Gold Cup."
Henry de Bromhead is meanwhile undeterred by Minella Indo's defeat in the Irish Gold Cup. "I know A Plus Tard is shorter than Minella Indo in the betting, but we also know Minella Indo comes alive around Cheltenham," he argued, in the same Racing Post series.
"The main objective was a clear round at Leopardstown after falling in the Savills Chase and I was very happy with him bar the second last. Kemboy got an easy lead and I think Minella Indo ran well in the circumstances, given it was effectively his first race in open company.
"I think we will see a different horse in the Gold Cup and I'm very happy with him. If you look at his beginners' chase before Cheltenham last year, he wasn't that impressive either, but he has a habit of raising his game for the Festival."
Finally, Delta Work has sadly been ruled out of Cheltenham after sustaining what trainer Gordon Elliott described as "a tiny fracture" when third in the Irish equivalent earlier this month.
"We had to put a screw in his hind leg," he explained. "He was lame after his run at Leopardstown. It will rule him out of the Gold Cup and probably the rest of the season too. It's not a big issue, though, and he'll be back for sure next season.
"I just thought, watching him at Leopardstown, that he didn't look himself. He didn't travel with any real zest and he seemed to be behind the bridle the whole way through the race. I actually said to Jack [Kennedy, his jockey] afterwards that we would take the hood off him next time, but now we know why he ran the way he did."
BETWAY QUEEN MOTHER CHAMPION CHASE
Whereas Nicky Henderson seems to be revelling in his off-beat plans for Champ, he appears less certain of his footing with Altior.
When it was announced last Thursday that Newbury's Betfair Super Saturday meeting could be rescheduled eight days later if its original date was lost to sub-zero temperatures, he initially announced that the four-time Festival winner would keep to his engagement in the Game Spirit... only to do an apparent U-turn two-and-a-half hours later.
Reflecting on that decision during Monday's edition of the Nick Luck Daily podcast, he indicated that his preference would probably have been to run – even though that would have left just three and a half weeks prior to Altior's key Champion Chase assignment.
"The last week has been a long week of debates," Henderson admitted. "To be fair, I would have probably stayed in [the Game Spirit] a bit longer and waited to see what the ground was going to be like.
"I'm the first to admit that sometimes he does take his races quite hard and he has done in the past. The danger would be that he wouldn't recover in time. Run him, you take the risk. Don't run him, you take the risk that he's not tuned up properly.
"He's going to have to have an away day somewhere. The problem with that is that racecourses are limited to what they can do through Covid restrictions on non-racedays, so I've got to map out a plan for him which isn't necessarily as straightforward as it normally is. But we'll find a way... he'll get there.
"He's in very, very good form. I'd have quite liked to have run him but, as it is, we're going to do it this way and it's our job to get him there fit and well. But he's a pretty clean-winded horse, to be fair."
That means, just like punters, Henderson approaches the Champion Chase with a greater degree of uncertainty about what to expect from Altior than we all had hoped would be the case. He doesn't even get to find out whether that Ryanair entry was worth the outlay, because surely the chance of taking up any such alternative option without a prep is now zero.
Despite banging his head against Chacun Pour Soi's brick wall, Notebook is still set firm for the Champion Chase with his trainer Henry de Bromhead resting his hopes on a change of tactics and better ground. "We said we'd give forceful tactics a go at Leopardstown last time and, between that and the ground, it just didn't work," he told the Racing Post.
De Bromhead is also "leaning towards" the Champion Chase rather than the Mares' Chase with Put The Kettle On. "Arkle winners have a fantastic record in the race and we know how much she loves Cheltenham. She has improved a huge amount since she has come back to two miles," he said. "It's something we are in discussion over, but I think we are leaning towards the Champion."
RYANAIR CHASE
Yak season approaches, with many a Zoom Festival preview on the horizon, so here's a handful of notes to apply in this division.
Paul Nicholls has reported that Real Steel burst a blood vessel during the King George, in which he was pulled up before the second last.
"It looked like he had a good chance before fading out of it and it transpired that he bled," he reported. "I've always seen him as a middle-distance horse, so the Ryanair on decent ground should suit. He's come along well and is getting used to our way of doing things."
He added that Sunday's Game Spirit should determine whether to target Greaneteen at the Champion Chase or Ryanair. "He's still a young, improving horse and I'm not sure he wants a scrap against all those older horses just yet in the Champion Chase," he said. "When Harry got off him at Sandown after the Tingle Creek, he said he might want two-and-a-half miles."
Finally, Henry de Bromhead has indicated that dual Grade Two chase winner Chris's Dream heads to the Ryanair after finishing 11th in last year's Gold Cup. "We said we'd train him for that race and he seems to be in good form," he said.
MRS PADDY POWER CHASE
Following her own success in last Saturday's BBA Ireland Limited Opera Hat Chase, coupled with news that stablemate Benie Des Dieux no longer looms in the wings, Elimay is now 2/1 favourite for this Grade Two event with most bookmakers.
It was an assured display from the grey mare, under a patient ride from Mark Walsh. Her stable companion at Willie Mullins' yard, Yukon Lil, and former Festival heroine Shattered Love took up the running together from the third fence, the winner settled off the pace in fourth. The longer the race went on, the more comfortable Elimay looked – coming on strongly from the home turn, challenging the leaders two out and staying on to win by five-and-a-half lengths.
A step back up in trip for this event looks just the ticket and, as her credible opponents for this contest start to thin out, the only doubt in my mind is that short-house stature of hers. Might Cheltenham's fences be too much effort?
We know Shattered Love handles them because she won the JLT (now Marsh Novices' Chase) over this course and distance by seven lengths back in 2017. I felt back then that she shaped like a stayer, but her form doesn't bear that out – her best efforts have unfailingly emerged at around this trip. Prior to this encouraging Naas comeback, fancy prices had underestimated her quality and she is now 8/1 NRNB.
Back in third, Yukon Lil jumped far better than when ultimately pulled up behind Colreevy last month and tried to stick to her task when tackled by two superior mares in the straight. She's still a novice and therefore, given her yard's modus operandi, far from a likely runner here. She'd be out of her depth anyway.
NOVICE CHASERS
Dan and Harry Skelton have separately referred to Allmankind as a "freak", the former immediately clarifying what he meant – he was assistant trainer to Paul Nicholls when Kauto Star was in the yard, after all. They were both referring to the manner in which this horse careers through a race, the hunger he has for his jumping and yet how much energy he has left at the end.
At Warwick on Monday, he gave Sky Pirate – a rival whom the BHA's official handicapper in this division rated only 2lb inferior on a mark of 152 – both 3lb and a 17-length drubbing. This was despite making a sizeable mistake at the second last, when he ploughed through the fence but lost little ground or momentum.
He'd won the race over the five quickfire fences in the back straight, forcing errors at the first two from Cheddleton (who was already just clinging on) and then snapping Sky Pirate's tenuous grasp on him by absolutely winging the last of that quintet, three out. Allmankind's leaps were occasionally a tad scruffy, such was his enthusiasm to eat them up and get on to the next one.
Warwick is a track for the speed-favouring, front-running, quick-jumping horse and therefore was always likely to portray the winner in a good light. He's clearly an exhilarating ride for Harry Skelton and both brothers suggested, with good reason, that the horse rapidly developing into their flagbearer will be better suited by a sounder surface. Having brought him back from a 72-day break here, they also believe this outing will have ideally readied him for Cheltenham.
However, the Sporting Life Arkle is shaping up as the deepest novice-chasing event of the Festival, with two extremely talented rivals headed that same way – Shishkin and Energumene, who are also unbeaten this season.
Both Allmankind and Energumene like to get on with it, albeit the latter appears the more versatile of the pair. Allmankind is certainly more tractable than he was as a juvenile hurdler last season, but still appears more one-dimensional than Energumene, who also stays further than two miles – as his alternative Festival engagement in the Marsh indicates.
Surely, one of these two horses will force mistakes from the other? Given Allmankind is apt to be rash, perhaps he will flinch first? Equally, if his early jumping is flawless, perhaps it will exaggerate Energumene's habit of adjusting right and lead him to make mistakes? Both are substantial horses and capable of playing a lasting role in the Arkle – but together, at the same time?
Either one emerging from that scrap on top (unless one is quelled very early) plays to the advantage of Shishkin, in my opinion – albeit in Show 12, Ruby Walsh perceived a risk of him racing lazily if the other two get too far in front.
I could also envisage this strongly run race favouring Franco De Port or, if that rival defects (as connections say) to the Marsh, this column's each-way selection Darver Star. He can be ridden off the pace and, given his known innate ability and affinity for the track, is still no forlorn hope to place on better ground.
Just a reminder that Allmankind is a five-year-old – a generation that hasn't won an Arkle since the most recent adjustment to Britain's weight-for-age scale in April 2007.
Whereas Voy Por Ustedes in 2006 and Well Chief in 2004 received weight from their elders when successful (and Flagship Uberalles and Champleve a larger amount in 1999 and 1998 respectively, prior to the previous amendment), five-year-olds such as last year's runner-up Fakir D'Oudairies now receive no such allowance.
Before moving on, I should note that the merry small-field dance led by one chief rival at Warwick was not a scenario likely to see Sky Pirate at his best. Clearly a much-improved proposition at the minimum trip, connections will have to decide whether to target the Grand Annual Handicap Chase or try to exploit an advantageous-looking hurdle mark by switching to the County.
Mention of Well Chief reminds me of Klassical Dream, the 2019 Supreme winner who is yet to make his chase debut. Well Chief in 2004 and Western Warhorse in 2014 won the Arkle on just their second starts, but Wahiba Sands made his debut in the 2000 version, finishing 22 lengths behind Tiutchev in sixth.
Klassical Dream will be denied the chance to emulate such precedents, having been removed from both the Arkle and Marsh Chases at this week's forfeit stage by trainer Willie Mullins. (Ditto Harambe and Alan King.) Mullins has also removed Unexcepted from the Arkle, Asterion Forlonge from the NH Chase (not qualified, but still in the Marsh and Brown Advisory) and Janidil from all novice-chase Festival engagements.
Envoi Allen has been removed from the Arkle and Brown Advisory, leaving the Marsh as his unambiguous target, and Royal Pagaille has been removed from the Marsh, narrowing his options to the Gold Cup, Brown Advisory or NH Chase. If The Cap Fits currently has the option of only the Brown Advisory or the Stayers' Hurdle, albeit he could yet be entered in a handicap.
Having been removed from the Arkle, Sunday's Betfair Hurdle possible Gumball no longer holds any Festival entries. Andy Dufresne and Protektorat have similarly been stripped of their Marsh and Brown Advisory engagements. Despite winning the Punchestown Grand National Trial last Saturday, The Big Dog is no longer in the NH Chase.
Finally, some advisory notices from the Racing Post's recent Cheltenham stable tour feature. Following a soft-looking fall at Haydock "which took him a bit of time to get over", Nicky Henderson reported that Allart "must have tweaked something as his jumping was not as fluent as it usually is", adding that since his "schooling has been brilliant". He plans to run him at Exeter on Sunday, albeit he has since scratched him from the Arkle but left him in the Marsh.
Fusil Raffles retains his Arkle and Marsh entries, but was removed from the Brown Advisory. "I think good ground on two and a half miles would be ideal for him, although he keeps winning over two miles," Henderson said. "He had a very good first half to the season and we've given him a break. He won't run again but he'll do plenty of work before the Festival."
Henry de Bromhead has confirmed that he plans to run Captain Guinness in the Arkle, regardless of the fact that he fell last time out. "It was just a silly fall," he asserted. "We've been very happy with him since Leopardstown.
"Obviously, it's not ideal going to the Arkle off the back of a fall and we need to improve, but he's in good form and he usually jumps really well. Rachael [Blackmore] felt there was a huge difference between Naas and Leopardstown in him for the marginally nicer ground, so you would be hoping for better again come the Spring."
Finally, Colin Tizzard plans to run Eldorado Allen in the Grand Annual, Fiddlerontheroof and The Big Breakaway in the Brown Advisory and Ofalltheginjoints and Sizing At Midnight in the NH Chase – albeit, of the last pair, the former will also be given the option of the Ultima.
NOVICE HURDLERS
Thedevilscoachman further developed the case for trainer Noel Meade running him in the Sky Bet Supreme Novices' Hurdle rather than a Festival handicap when winning for the third occasion last Sunday. His sole career defeat remains when fifth in a Grade One behind Appreciate It at Leopardstown over Christmas on just his second start over hurdles – and he's undoubtedly improved since then.
Well positioned towards the fore of this steadily run Listed event at Punchestown, he took control as the sprint developed from three out and led outright entering the home turn. A swift jump at the last ensured he couldn't be pegged back, even had either Fire Attack – who was less fluent – or Power Of Pause – who weakened quickly after making the running – even been able. The last-named, who was relatively well positioned behind Dreal Deal in last month's Moscow Flyer, did that form no favours.
At Warwick on Monday, Point-to-Point recruit Benny's Oscar punctured a couple of Festival hopes when winning for Team Skelton on his Rules debut. There was no fluke about it – he raced alongside Stellar Magic for as long as that horse was still going and jumped slightly big at times, but he was ridden into the third last and readily came through to lead entering the straight.
He stuttered into the second last slightly, presenting the chasing favourite Lecale's Article with a chance to pounce, but the moment was brief. He jumped the last well and powered home strongly. He doesn't hold any Festival entries and, admittedly on TV pictures alone, looks like a scopey chaser in the making.
The odds-on runner-up – who's had "leg trouble" in the past – wasn't always travelling kindly for Nico de Boinville and couldn't ever quite raise a challenge against the winner. His tail stirred in protest when receiving a reminder after the last, too.
Richard Johnson wasn't happy on the hitherto fast-progressive Stellar Magic from an early stage and pulled him up after the seventh. Both he and Lecale's Article were subsequently scrubbed from novice hurdle engagements at the Festival.
Another useful Skelton-trained juvenile, Wilde About Oscar, was back in the winner's enclosure at Exeter last Sunday after pulling up in the Grade One Challow Hurdle on his previous start when rapping the fourth last and appearing to jar himself. Resuming his previous progressive profile that saw him win at Uttoxeter and Aintree, here he showed plenty of ability but also some rawness and a persistent tendency to jump left.
Afterwards, Harry Skelton was cool on the idea of his mount taking up his Ballymore entry. "He's a work in progress and you can see he's not the most fluent, sharp jumper over his hurdles," he admitted.
Although Ruby Walsh and I discussed the novice-hurdle events from the Dublin Racing Festival in last week's Road To Cheltenham show, I didn't have space to include them in last week's column. So, here goes.
Whilst Appreciate It was thoroughly professional when winning the Chanelle Pharma Novices' Hurdle under a well-judged ride from Paul Townend, as argued on the programme, I don't think it merits him being as short as 7/4 favourite for the Sky Bet Supreme Novices' Hurdle. I know it's the stepping-stone that Willie Mullins has successfully used in the past with Champagne Fever, Vautour and Klassical Dream but I'll be looking to take Appreciate It on at that price.
At Leopardstown, Townend had him positioned at the fore on the inside throughout and, after working to establish that lead early on, controlled the race with good jumping and a strong stamina for the trip. Although he wasn't that fluent at the second last, once he moved into the lead approaching the home turn, it would have taken quite a move against the run of the race to peg him back.
In that context, in making a substantial advance from midfield to be the only feasible challenger in the straight, Ballyadam ran well in second – much better than when the pair met at Leopardstown in December. The disparity in their relative Supreme prices – he's 7/1 NRNB or 9/1 on ante-post terms – is too large.
Others to mark up from this race are Blue Lord, who came from further back and should have a decent handicap in him, and in particular the filly, Hook Up, who despite jumping two out in fourth-last position, managed to be challenging for third at the last. Her clumsy jumping does require some work between now and Cheltenham, but she might also do better if reverting to more positive tactics.
I'm also now positively disposed towards Irascible for a handicap project, stepped up in trip, but unfortunately trainer Henry de Bromhead seems intent on the Supreme. Master McShee looked out of his depth (not to mention, admittedly only from TV pictures, a bit physically insubstantial by comparison in this Grade One field) and Wide Receiver – whom, like everyone and his dog, was on my list for a Festival handicap – ran plain disappointingly.
On the preceding day, Gaillard Du Mesnil cemented his impressive Christmas success at the track over 2m4f when successfully stepping up in trip for the Nathaniel Lacy & Partners Solicitors Novice Hurdle over two furlongs further. He's now favourite for the Ballymore Novices' Hurdle.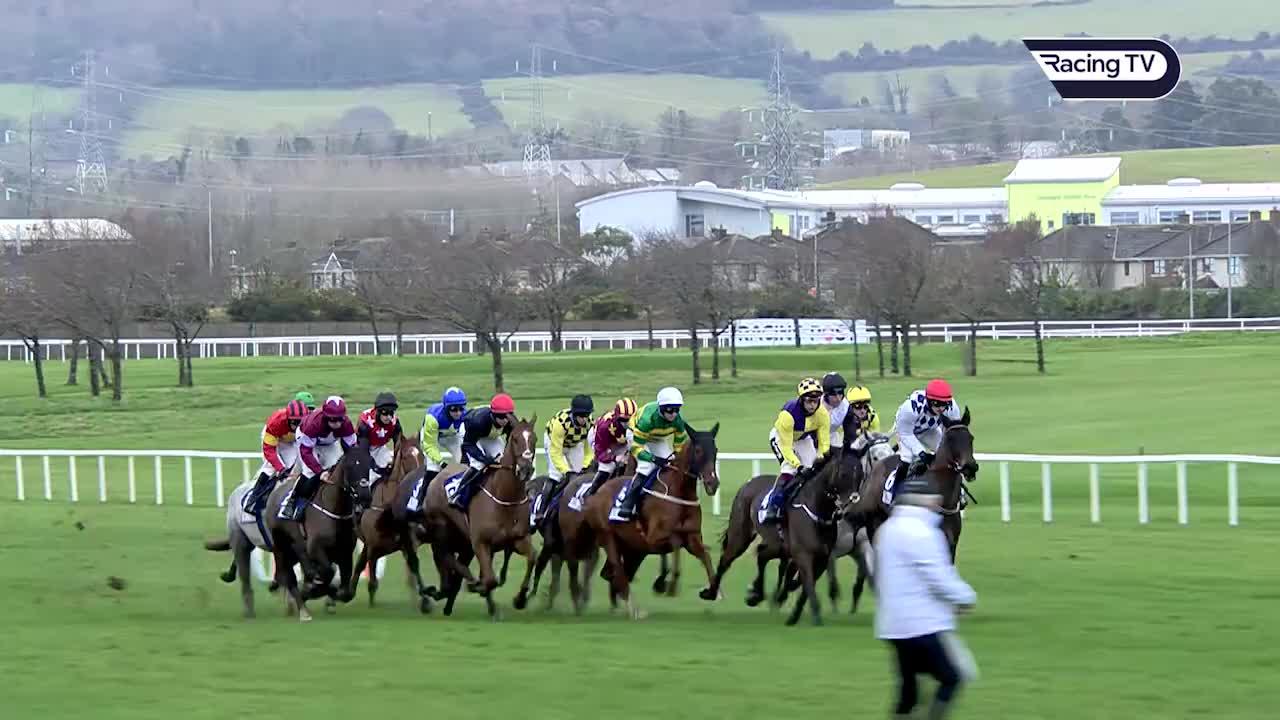 Watch Galliard du Mesnil's latest victory again
Afterwards, Mullins said: "It was a tough performance. He had a very hard race. Paul [Townend] said to me he was going to settle him to try to switch him off. I actually thought he had him too far back... way too far back, but he produced it... He'll just need time to get over that race. It was a tough race."
It didn't strike me as a TV viewer as having been a particularly gruelling test, but this is not the sort of concern that Mullins voices routinely – albeit his placing in general suggests he believes in giving horses plenty of time between his races, of which the part-timer Al Boum Photo is the perhaps the most extreme and certainly the highest-profile example.
The highly likeable Gentlemansgame ran a belter in second, having been positioned prominently throughout. Although he made an error at the third last, he kept on determinedly and was therefore able to capitalise on Stattler's last-flight blunder, snatching second in the final strides.
Afterwards, Mouse Morris wasn't sold on the idea of Cheltenham for the runner-up and has since withdrawn him from all his Festival engagements, observing in passing that the Albert Bartlett has "a gruelling reputation – it can leave a mark".
I'm not a fan of sweeping generalisations like "can leave a mark", applied variously and liberally over the years to the Brown Advisory (ex-RSA) Novices Chase as well as the Albert Bartlett. Unless you're defining your terms, providing the data and contextualising it against other races, this is necessarily a subjective opinion that's gained traction among those who agree with it and therefore it gets repeated.
What is pertinent, however, is that trainers need to select their runners in these races wisely. For an inexperienced or outclassed participant, highly competitive races such as these probably do have the potential to pose questions that might be unwelcome, or unhelpful to a young horse's development. But that surely applies to various races at various stages? That's where a trainer's judgment comes in, no?
In my opinion, Morris is wise to sidestep Cheltenham with an evidently raw but highly honest horse like Gentlemansgame. He wants three miles but isn't hardened enough for the Albert Bartlett. Were he mine, I'd target the three-mile novices' hurdle at the Punchestown Festival and look forward to his novice-chasing career.
In third and fourth respectively, both front-running Stattler and patiently ridden Fakiera shaped well for the Albert Bartlett. I prefer the latter – not just because he's already this column's 20/1 selection for the race, but because he came from much further back in a race that favoured those who raced prominently. He took to first-time cheekpieces well and shaped as though further improvement will be derived from a step up in trip by another two furlongs at Cheltenham.
Meanwhile, at Musselburgh that same weekend Bareback Jack was duelling with Third Time Lucki in the Scottish Supreme Novices' Hurdle until the latter made a critical error at the last and faded to finish fourth. The winner might have won anyway, but it would have been close and he flashed his tail under pressure. He heads to Aintree rather than Cheltenham but the Skeltons have not given up on the Supreme for their beaten favourite.
On the same card, progressive Albert Bartlett entry Threeunderthrufive beat Fantastikas in a good tussle for the Scottish Stayers' Novices' Hurdle, despite looking gawky and even awkward under pressure.
The winner may lack the grit required for the Potato Race at this stage of his career. The runner-up has now finished second on five of his six career starts – including when only a neck behind Barbados Buck's at Southwell in December – but his form continues on an upward curve.
JUVENILE HURDLERS
As discussed on Road To Cheltenham last week, Quilixios enhanced his reputation as chief danger to stablemate Zanahiyr with a powerful winning display in the Spring Juvenile Hurdle that compared favourably with that of Appreciate It over same course and distance on the same day at Leopardstown earlier this month.
Front-running Saint Sam – delivering the improved performance the Mullins yard were clearly expecting beforehand – cranked up the pace from the third hurdle but the principals maintained a comparatively good gallop in the latter stages of the race, too. The runner-up made a mistake two out, however, handing the advantage to the professional-looking Quilixios, who led on the home turn and kept going to win by five-and-a-half lengths.
Saint Sam was tired when guessing at the last and making a mistake, but he was in turn almost five lengths clear of Busselton and has probably thus ensured a ticket to the JCB Triumph Hurdle rather than the Boodles Fred Winter.
Trainer Gordon Elliott was complimentary about the winner afterwards, reporting that jockey Jack Kennedy felt he would come on for the run after unintentionally long lay-off – he had been due to contest Chepstow's Grade One Finale Hurdle until the weather and travel fall-out from Brexit combined to thwart those plans.
"I think he's more than just a juvenile," Elliott said. "He's a horse to look forward to next year as well. You could see him stepping up to three miles in time. It's no secret that on home work and all known form, Zanahiyr looks the pick of them [his juveniles] at the moment.
"This lad could be more of a stayer than Zanahiyr. You could see Zanahiyr being a two-miler – he's got a bit of class and a bit of speed, whereas this lad is more of a grinder."
The particular task of the Triumph, over 2m1f of Cheltenham's New Course, therefore probably provides Quilixios with his best opportunity to give his stablemate a fright. That game is now definitely on, bar accidents, because Zanahiyr's Supreme option was removed at this week's forfeit stage.
Lydia's selections:
Advised 02/12/20: Zanahiyr at 5/1 (general) for the JCB Triumph Hurdle
Advised 31/12/20: Sire Du Berlais at 10/1 (general) for the Paddy Power Stayers' Hurdle
Advised 13/01/21: Fakiera at 20/1 NRNB with Paddy Power for the Albert Bartlett Novices' Hurdle
Advised 20/01/21: Darver Star each-way at 25/1 NRNB with Paddy Power for the Sporting Life Arkle
Advised 20/01/21: Pencilfulloflead each-way at 16/1 NRNB with Paddy Power for the Festival Novices' Chase
Advised 10/02/21: Fakir D'Oudairies at 12/1 each-way NRNB with Paddy Power for the Ryanair
Ruby's selections:
Advised 20/01/21: Allaho at 10/1 each-way NRNB with Paddy Power for the Ryanair Chase
Advised 28/01/21: Min at 5/1 win only NRNB with Paddy Power for the Ryanair Chase
Advised 28/01/21: Elimay at 9/2 each-way NRNB with Paddy Power for the Mrs Paddy Power Mares' Chase