The Racing TV presenter gives her assessment of memorable performances from Honeysuckle, Monkfish, Kemboy, Chacun Pour Soi at the Dublin Racing Festival, as well as Native River's return to glory at Sandown Park.
WellChild Cheltenham Gold Cup
Unless there is to be a Hollywood ending to this year's WellChild Cheltenham Gold Cup, the general consensus is that last weekend's key staying chases boiled down the viable contenders to a concentration of just four: dual titleholder Al Boum Photo, unexposed stayer A Plus Tard, handicapping upstart Royale Pagaille and (by private appointment only) Champ.
Unless... cue the music... Native River is that contender who refused to give up.
I'm picturing the tear-jerking scenes now: "Coliiiiiiiiin! Coliiiiiiiiiiin!"
His whole life isn't a million-to-one shot, however. This horse is best-priced at 14/1 non-runner, no bet. *bathetic face (Unaccountably, they don't have an emoji for that.)
Last Saturday's prequel was pretty life-affirming in itself. The Tizzards had been struggling for form, with only one winner since December, when their veteran chaser entered the (parade) ring. Like all redemptive tales, you can argue Native River himself had a slightly shaky profile since his 2018 Gold Cup triumph.
His subsequent campaign comprised three worthy – if slightly anaemic – efforts in that season's top staying events, culminating in an honourable fourth when defending his Festival title. Last term, with blinkers replacing cheekpieces, he won two insubstantial events – including the Denman Chases for a third time – prior to missing Cheltenham with a tendon injury.
He'd shown flashes of his old verve on his sole outing to date this season, when a close-up third in an unsatisfactory edition of the Many Clouds Chase in which only 10 of Aintree's intended 19 Mildmay fences were jumped.
But Native River's latest success in the rescheduled version of the Grade Two Cotswold Chase at Sandown was of a different order entirely – even if it might yet be made to look a bit Disney in Cheltenham's unforgiving New Course arena next month.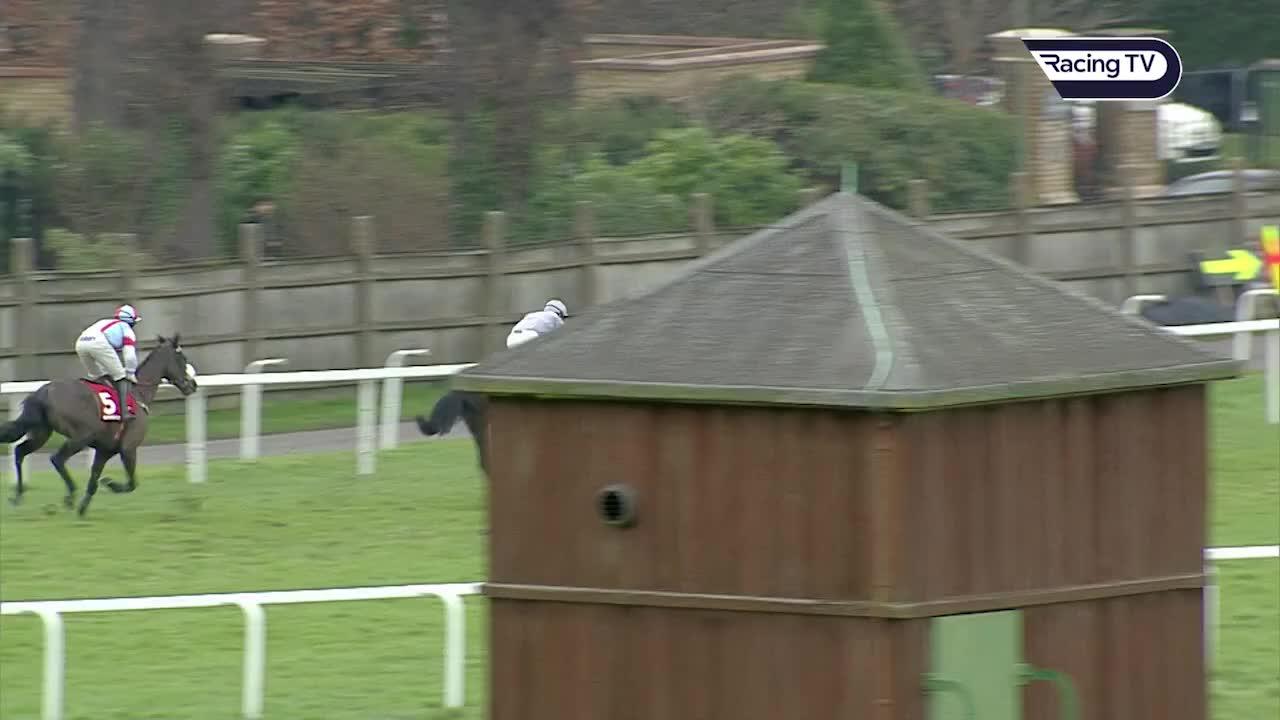 Watch a full replay of the Cotswold Chase
It unfolded thus: Bryony Frost was intent on striking while Yala Enki was hot, her mount having been operating in career-best territory the previous twice with third in the Welsh Grand National and victory in Taunton's Portman Cup.
She threw down a gauntlet from the outset but both Native River and Bristol De Mai were only too happy to attend closely, stretching clear of an instantly lethargic Santini, hesitant Lake View Lad and patiently-ridden Saint Calvados.
By the second obstacle in the contest's first dose of Railway Fences, Native River was effortlessly out-jumping the leader. Although Yala Enki then pressed on again, once they returned to the back straight of seven quick-fire obstacles, his more decorated rival was again breathing down his neck before utilising the trio of Railways to get a decisive break on his field.
Galvanised to give chase, Bristol De Mai and Yala Enki got to his heels approaching the Pond Fence and the doughty grey worked his way back there again two fences later. But a brilliant leap at that final flight secured victory and Native River surged authoritatively clear to win by nine-and-a-half lengths, thus recording his best effort since his famous Festival triumph over Might Bite almost three full years ago.
Joe Tizzard, assistant to his father Colin, watched the race like a gambler on a long losing run, expecting all sorts of thwarting disappointments despite the contrary evidence of his eyes. I think we all know how that feels – when it's been so long since your last winner that, even as your horse draws clear with yards to go, you're still half-expecting an anti-vaxxer to wrestle him to the ground while calling for the arrest of Bill Gates.
"The way things have been for the last six weeks to two months, I was never that confident," Tizzard Jnr admitted to Racing TV's Nick Luck afterwards. "When the horses aren't quite performing, it leaves its mark. From being a quite positive person, you start doubting everything.
"People questioned if he could go right-handed but, if anything, this place is made for him. As he has got older, he has perhaps lost half a gear, so the soft ground helps him, too. We know he stays really well and when he gets his conditions, he still takes a lot of pegging back. There are not many tougher than this horse. He is our main flagbearer and has done nothing wrong for five years. He just keeps producing. He is a good boy."
A good boy is EXACTLY what 11-year-old Native River is – and this race was packed full of the kind of horses that make Jump racing the compulsive, joyful sport we all love.
It's a hard fact, however, that no horse older than ten has won the Gold Cup since 12-year-old What A Myth triumphed in 1969. The last horse to regain his Gold Cup crown was Kauto Star in 2009 – and he was merely nine at the time and had been victorious only two seasons earlier.
I suspect one or other of Native River and Frodon will be the undoing of each other next month. If I had to guess who'll be put off first, I'd suggest the latter as Native River has already psyched him out once this season at Aintree – although, admittedly, that track does not suit Frodon. Yet you can't help but feel both will merely be grist to Al Boum Photo's mill – the reigning champion has won both a strongly and steadily-run Gold Cup.
In theory, Santini and Minella Indo won't be far behind that pace but neither enhanced their claims at the weekend. The Cotswold Chase's switch of venue was always going to be bad news for the former, who scraped home against vastly inferior opposition at Sandown at the start of last season and again failed to find any rhythm.
Trainer Nicky Henderson had again – as per Cheltenham's abandoned Trials Day – booked Aidan Coleman to "keep shovelling on the coal". Given Santini's usual pilot watched on from the weighing-room, this explicitly relegated last season's Gold Cup second to stable second string behind Champ. He ran like that, too. Your move, Champ.
It's highly likely, however, that Santini will run significantly better when presented with the more suitable task of Cheltenham – perhaps wearing a set of first-time blinkers or a visor? – so it's not surprising to see him still trading at a couple of points shorter than Native River despite his 17-length beating. He's still one of the horses most likely to be placed in the Gold Cup, to my mind.
But his Grand National entry provides perhaps his most suitable opportunity of the season, at a track where – unlike the staccato questions ceaselessly posed by Sandown's back-straight fences – he should be able to strike up the galloping tempo that facilitates what is essentially a good jumping technique. Stamina won't be a problem, obviously, although Henderson might think Aintree's three-week proximity to the Gold Cup is. Either way: see you at Chepstow next Christmas, Santini.
The main takeaway – as I'm learning corporate types call it – from the Irish Gold Cup is that none of the quintet is likely to win the Cheltenham original.
The testimony of four seasons' form-lines suggests that Kemboy doesn't like the Cotwolds air – his two Gold Cup efforts, when unseating at the first two years ago and never jumping with any fluency last time, have made this point starkly.
Admittedly he was patiently ridden on both occasions whereas his peak form is when allowed to dominate, to a greater or lesser degree – Aintree and Punchestown in Spring 2019, plus David Mullins' enterprising ride in the 2018 Savills Chase. I still don't think his latest success (watch the full replay below) adds up to form as good as that trio of wins, incidentally.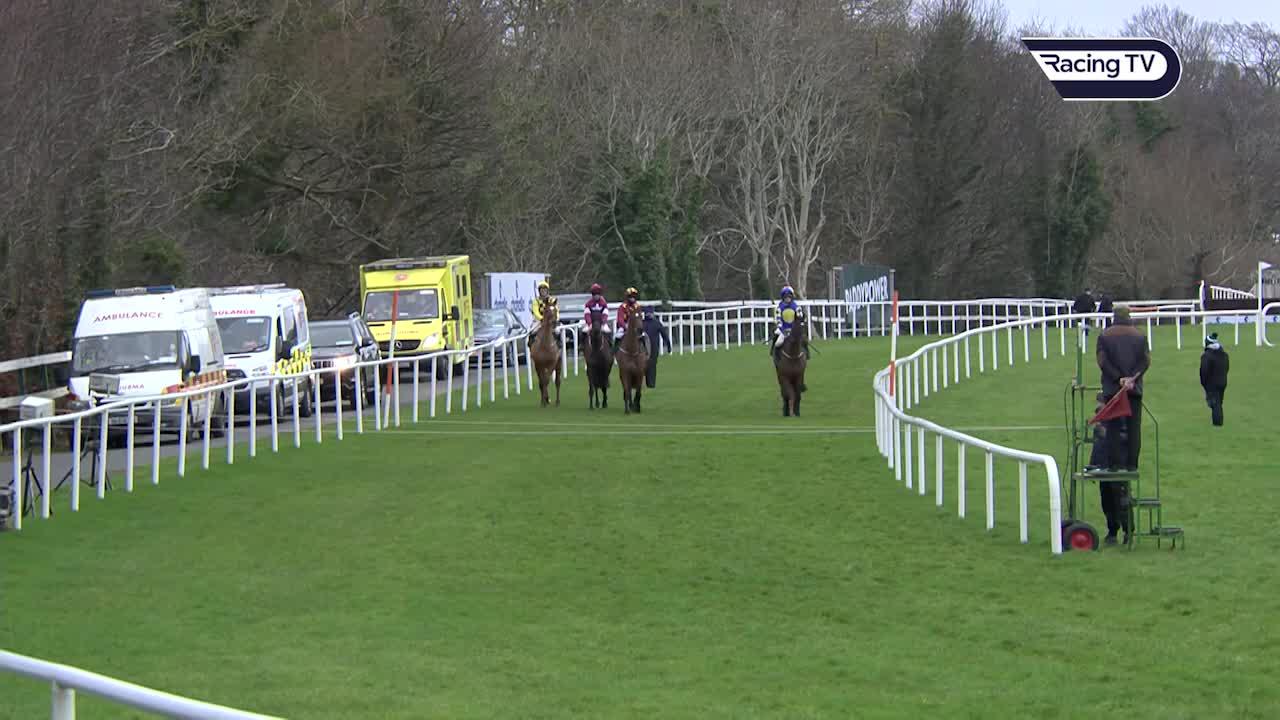 Although he only made one error at Leopardstown last Sunday, he was bossing a small field unchallenged. Essentially, his right-adjusting technique is neither as suitable for Cheltenham nor as reliable as that of Native River or Frodon.
You can understand trainer Willie Mullins voicing plans to explore Kemboy's alternative Cheltenham entries.
I think we've learned definitively that Minella Indo doesn't jump confidently enough to win a Gold Cup. Perhaps he will do better next season, after some time acclimatising to the big league, but his last two outings have only served to remind us of the oft-underestimated gulf between novice and open Grade One company. Some novices take it in their stride, of course; many, even those whom you'd never suspect, do not. He's in the latter category for me.
There were times on Sunday when Rachael Blackmore needed him to come up for her on demand and every time, he fudged or fluffed it. The mistake two out was merely the most obvious example. The stride adjustments and backing off did more insidious – but just as palpable – harm to his prospects. He's now 20/1, so many will consider his course record and adjudge that too big. Ye pays your money...
Patient tactics appeared to neutralise Melon. His jumping perhaps lacked a little fluency but the main theme of his performance was its lifelessness compared with his exuberant display in the Savills Chase. This was yet further motivation to drop him back in trip for the Ryanair, for which his potential pilot is up in the air. It will be interesting to see whether Patrick Mullins opts to go pro for Cheltenham.
Despite being reunited with Jack Kennedy, Delta Work jumped characteristically scruffily and that habit continues to hold him back. Instead, stablemate The Storyteller was ridden to pick up the pieces by Keith Donoghue – registering what amounts to a career best on paper.
An unflappably solid performer - if he had the raw talent of others in this race, he'd have won more than two Grade Ones - he's simply thriving this season. He holds a Grand National entry and is now proven over three miles, but would need to be ridden more handily than usual at Aintree and Gordon Elliott has stated that the Stayers' Hurdle is his primary target.
Both Bristol De Mai and Lake View Lad were withdrawn from the Gold Cup after Sandown, indicating that the Randox Health Grand National looms largest for them in connections' minds. The other defectors were Acapella Bourgeois, Castlebawn West (who's out for the season following surgery to fix a split pastern with five screws), Itchy Feet, Lord du Mesnil, Mister Malarky, Monalee, Presenting Percy, Spyglass Hill, Terrefort and Waiting Patiently.
So, no real surprises – just confirmation that Presenting Percy also has the National as Plan A, while Waiting Patiently's connections again miss Cheltenham altogether, having flirted with the idea more sustainedly this term.
If Newbury survives freezing temperatures, Champ has no gimme in the Betfair Denman Chase with Clan Des Obeaux and Lostintranslation potentially ranged against him, but recent vibes are undoubtedly positive.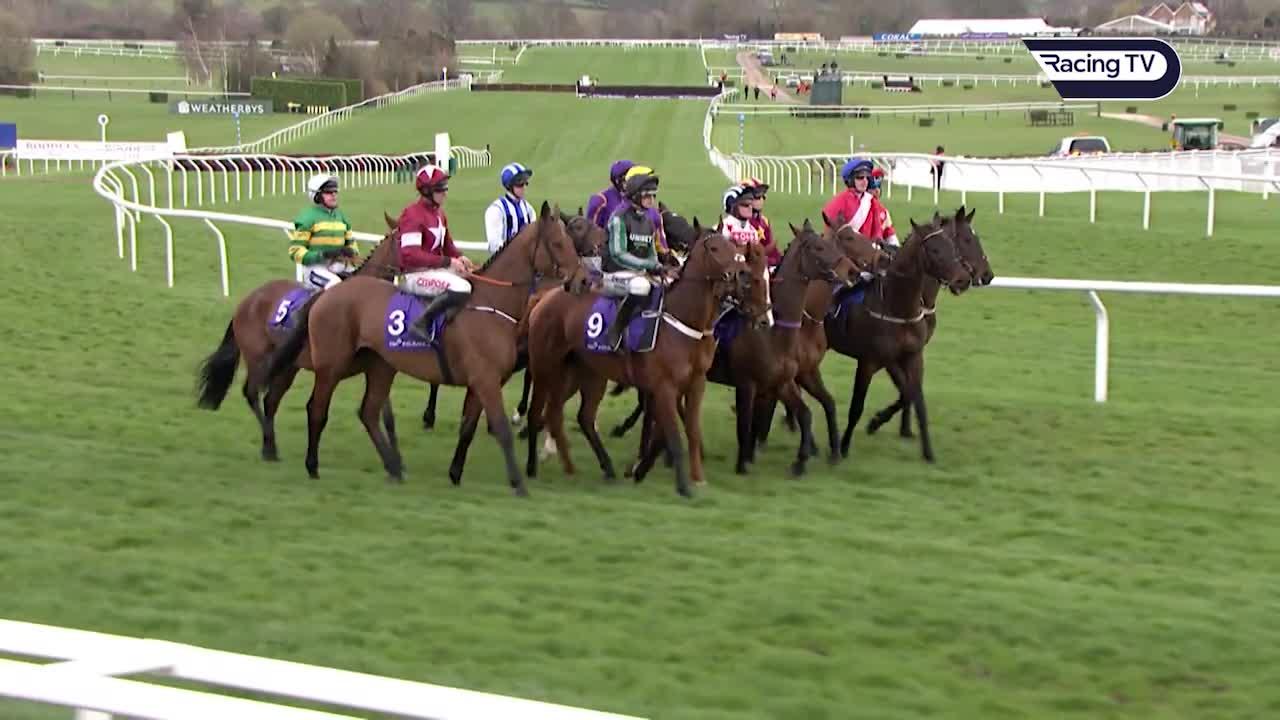 Champ has not been seen since his dramatic victory in the RSA Chase
'We've been very happy with him over the last two to three weeks," said Nicky Henderson earlier this week. "It just appeared that he was making a bit of a noise. So, we had to stop and he actually had to be hobdayed, so it was significant.
"I just wonder whether it actually doesn't go back to last year, particularly when you go back to the second last in the RSA, when he seemed to lose his pitch completely. You'd have to wonder whether the reason why he lost his place... I suspect we might have not realised at the time that this was an issue."
Henderson added: "I'm very pleased with his jumping. He's had two pretty serious bits of work – away days – which have gone very well. He's as fit as you could possibly get him for his first run of the season. The timing of this weekend is perfect – you've nearly got five weeks, which is ideal. We've been very, very happy with the way he's been going."
You will recall that Henderson was a highly accurate barometer when Sprinter Sacre made his successful return from a fibrillating heart problem to claim his second Queen Mother Champion Chase success in 2016, so I think we can take it as read that Champ will be in the best shape possible this Saturday, weather permitting.
Of course, the difference with Sprinter was that we knew he was good enough to win his Festival target – he'd already worn the crown three years earlier, when he towered above his opponents. Champ has this to prove – and neither Minella Indo nor Allaho, ahead of whom he scrambled home in last year's RSA, have yet been able to take a seat at the top table.
Betway Queen Mother Champion Chase
Chacun Pour Soi's performance in winning a second successive Ladbrokes Dublin Chase was as good as it looked – and comparatively better than the official times would have you believe.
Due to the differing camera angles, it's fiddly to get the right starting-points when clocking his victory at Leopardstown last Saturday and that of stablemate Energumene in the subsequent Irish Arkle Chase over the same trip. However, I compared my figures with those from my Racing TV colleague Jonathan Neesom's stopwatch and they're reassuringly similar.
Whereas the official time has Chacun Pour Soi delivering a 1.3 seconds slower effort than the novice, I've clocked him at about 0.7 faster. However, he and Energumene are never more than about a second apart, in favour of one or the other, all the way around. They also carried the same weight, so these were remarkably similar – and classy – performances.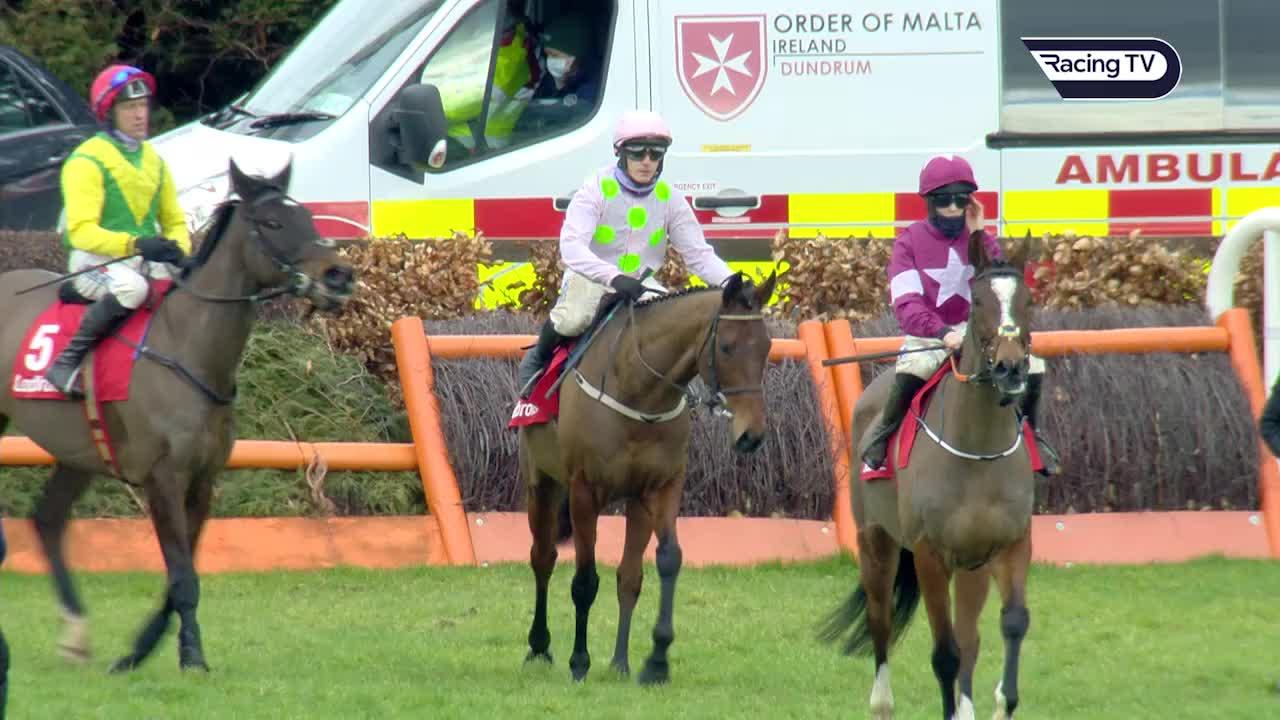 Watch how Chacun Pour Soi scored at the Dublin Racing Festival
For me, the most important element of Chacun Pour Soi's success was the subtle variation in how he went about his victory. Rather than pressing on, Sprinter Sacre styley, in the second half of the race – as he had done last year and at both Leopardstown and Cork earlier this season – Paul Townend waited to produce him with a burst of speed between Fakir D'Oudairies and Notebook at the last. He won by a commanding eight lengths.
Of course, the winner's task was made a good deal easier by stablemate Min woefully underperforming and being pulled up before three out. It's also now abundantly clear that Notebook is no match for the winner, albeit his jumping was more fiddly than usual here and he clearly regressed compared with their Christmas clash.
Fakir d'Oudairies produced his best display since his second in last year's Arkle – two peak efforts over two miles on testing ground, but it's the Ryanair for which he's now trading at about ten points shorter than the Champion Chase. I therefore discuss him in that section.
For me, that element of tactical versatility was the penultimate question Chacun Pour Soi had left to answer. An uninterrupted run of three starts this season has allayed my concern that his frame couldn't stand training – prior to this season, he'd managed no more than four starts in as many years as he'd been resident at Willie Mullins' Closutton stables.
Now, it's just a matter of whether he can handle Cheltenham – the point of highest risk statistically being the second last, currently sited soon after the left-hand turn for home. At times during Chacun Pour Soi's Christmas outing, I did wonder about this but Ruby Walsh saw no issue when we discussed it in episode 7 of Road To Cheltenham.
I maintain that when this horse – a powerful jumper – needs to adjust at his fences, he does so to his right – but that is just a post-it note stuck on the wall of my mind palace at this stage, rather than an issue.
He's now 4/6 NRNB – one of three Festival favourites only currently available at odds on – the other two being the novice chasers, Monkfish and Envoi Allen. His main rivals have a longer list of questions to answer. Only Altior has ever produced better form than Chacun Pour Soi's current standard and not in his last two starts. First Flow, Nube Negra, Politologue, Put The Kettle On – they all need to improve again.
Nube Negra has the most to find. First Flow needs to show he can handle Cheltenham, given he jumped badly right when pulled up in the 2018 Supreme Novices' Hurdle. As discussed in the show two weeks ago, check out the fifth flight for a snapshot of quite how serious this issue could be.
Titleholder Politologue won't be able to dominate as last year and doesn't have any longer to recover from the Clarence House than he did prior to it. Of course, with Altior it's a question of whether the fire still burns as brightly – something we hope to learn more about this Saturday at Newbury.
Trainer Nicky Henderson has delivered another upbeat report on his progress, reiterating his sense that the top-class 11-year-old chaser has turned a corner since his defeat by Nube Negra in the Desert Orchid Chase.
"His demeanour seems better to me than it was prior to Christmas," he said.
"He's more like his old self. His work has been good. His jumping was a little bit in the air and laboured at Kempton. Newbury will suit him better. His mind has sharpened up quite a bit since then and we're very happy with where he is."
Henderson's over-riding concern was that the meeting should go ahead. "It is absolutely essential. We have got to get runs into them. There's no doubt about that," he stressed.
If Newbury were abandoned, both the Game Spirit and Denman Chases, plus the valuable Betfair Hurdle, are likely to be rescheduled during the subsequent seven days. Shifting the entire raceday by up to eight days has also been mooted, were the backing of sponsors and terrestrial TV coverage to remain in place.
Seven horses were removed from the Betway Queen Mother Champion Chase at this week's forfeit stage, the most significant being Defi Du Seuil following his disappointing effort at Ascot last month. He was also withdrawn from the Ryanair. The other forfeiters for this race were Cash Back, Impact Factor, Janika, Le Richebourg, Sizing Pottsie and Waiting Patiently.
Ryanair Chase
This race is now starting to take more familiar shape, filled with second-hand odds and sods rather than morphing into a destination contest, as once threatened.
Three of the front five in the market are likely to pitch up at Cheltenham having failed to complete on their last start – titleholder Min, last season's runner-up Saint Calvados and the hitherto progressive Imperial Aura. After Willie Mullins tried to fashion Gold Cup contenders out of Allaho and Melon, both can now be expected to contest this lesser race – in terms of distance and prestige.
And that's your Grade One Ryanair, folks. Even I thought it might be different this year.
Let's start with Min, who palpably wasn't happy from an early stage in last Saturday's Dublin Chase. Outjumped by Notebook at the second flight, from the third he was racing awkwardly and with his head on one side. Switched to the outer by Patrick Mullins, he guessed at the sixth before plunging through the seventh. Wisely, he was pulled up.
It will be interesting hear whether anything comes to light to explain this alarming performance because the contrast with the fight he took to Chacun Pour Soi in the same race 12 months earlier could scarcely be more marked. Bearing in mind how strongly Saint Calvados was bearing down on him at the line after being checked on landing at the last in the 2020 Ryanair, Min doesn't have much headroom.
On Saturday, Willie Mullins was just hoping it was "an off-day" and suggested "he just needs that extra half-mile nowadays". Yet from an objective form perspective, Min is a notably consistent performer. He doesn't tend to have off-days.
Aside from his distant fourth at the Punchestown Festival behind Un De Sceaux in 2018 and well-beaten fifth in the 2019 Queen Mum, he has tended to raise his game to an elite level whenever necessary. He has never before run this badly – and he's still 11/2 second favourite NRNB. It might well be a blip and anything longer an over-reaction, but I'd like to be given a better reason to forgive.
Equally, I found Saint Calvados's unseat of Gavin Sheehan unnerving. As this was the first time he has failed to complete in his career, it might be best to file it under 'one of those things' but I couldn't understand what caused him to surrender to gravity and somersault his jockey out of the saddle.
This experience surely diminishes his chances of running in the Gold Cup rather than the Ryanair – and he's also still in the (right-handed) Ascot Chase in a fortnight's time. Connections will be hoping a return to Cheltenham, where he ran consistently well last season, can inspire a revival. He's 9/1 NRNB but that's hardly generous either.
Given Min's Dublin Chase flop, it could yet prove prescient that Paul Townend had already opted to ride Melon rather than Kemboy in the Irish Gold Cup – albeit the Ryanair ante-post betting would suggest that Allaho remains his likeliest mount and Patrick Mullins could come back into the mix if he switches from amateur status or the UK government's restrictions for elite sport are eased.
Whatever, patient tactics did not have the desired effect of eking out for three miles the exuberance Melon showed when third in the Savills Chase. They stamped out his fire. They changed his desire. What Bez was to singing, Melon was to the Irish Gold Cup. Whether Melon even knows his way around a pair of maracas is not yet known, however. (Ask your parents, kids - Ed).
You suspect the cheekpieces will be going back on and the tactics reverting to unfettered positivity – the way Melon likes it – for the Ryanair. "Let him out and jump," Mullins agreed, when Racing TV's Gary O'Brien put this idea to him. "And that might whet his appetite more."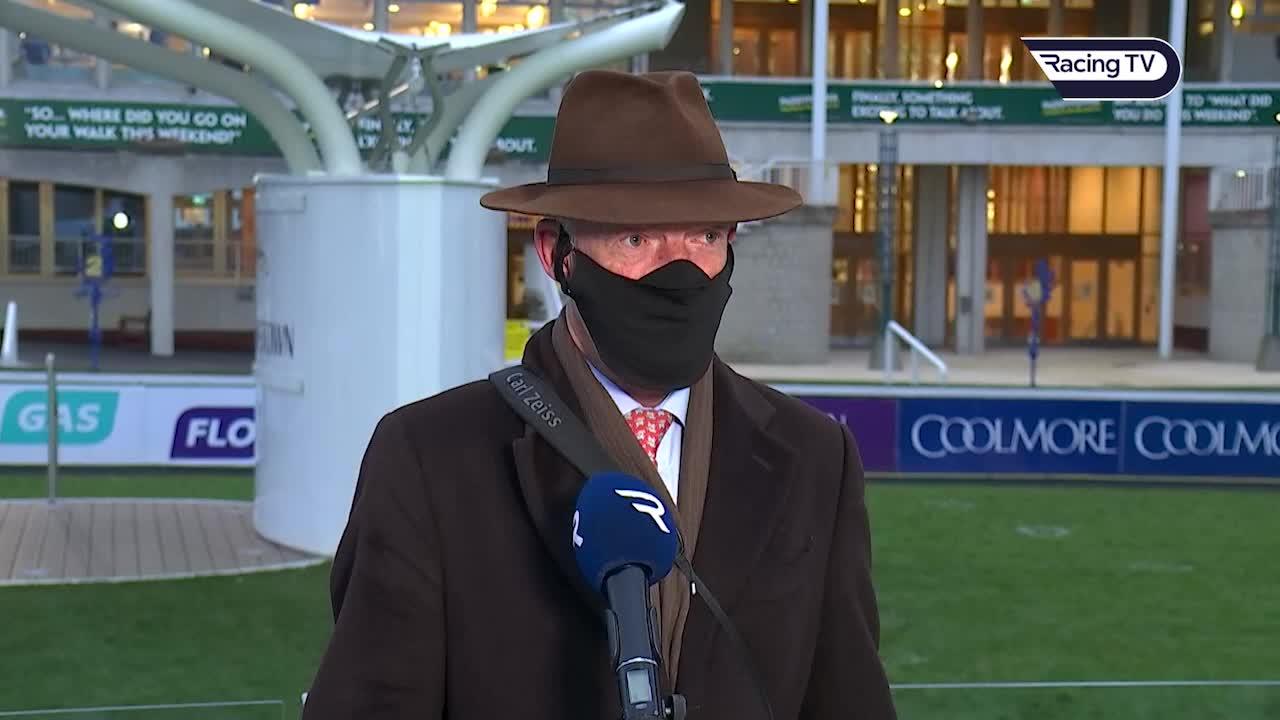 Watch what Willie Mullins had to say about his five winners on day two of the Dublin Racing Festival
In the past, even when Melon hasn't run that well during the earlier season, Team Mullins has been able to rely on Cheltenham to relight this horse's fire. Yet even so, if Min and Saint Calvados are on their respective games, he needs a bit more. 10/1 NRNB is reasonable but unexciting.
The best Ryanair audition of the weekend came from Fakir D'Oudairies. He stuck on determinedly, at a respectful distance, behind Chacun Pour Soi in the Dublin Chase and I really liked his jumping under pressure. This was a distinct bounce-back from two lacklustre efforts previously this season – in an odd small-field affair behind Notebook in November and then never involved in that race of two halves that only A Plus Tard managed to bridge, the Savills Chase.
Although Fakir's best efforts to date have come at around two miles in testing conditions, he won the Grade One Drinmore over 2m4f as a novice chaser and shapes as though the step back up in trip could bring about the smidgen of improvement needed to be right on the premises here. He's also twice run well at the Festival – when second in last year's Arkle and fourth in the 2019 Supreme as a four-year-old.
Yes, no six-year-old has yet won a Ryanair since Taranis in 2007 when the event was still a Grade Two, but this horse's career is on fast-forward – he was a juvenile when he ran in the Supreme – so I'm not going to get hung up about that. He's run in the deep contests that provide a suitable grounding for this task and 12/1 each-way NRNB strikes me as the kind of price that won't be around long, once the cracks that appeared in this race at the weekend percolate more widely.
Allaho is now the de facto clear favourite at 5/1 NRNB when his form doesn't warrant it. Fakir's second in the Dublin Chase – or, indeed, Melon's third in the Savills – is more substantial than winning that Thurles Grade Two. All three of these second-season chasers also had similar form as novices, but my selection is least exposed at the Ryanair trip.
My decision was finally helped by the fact of Defi Du Seuil being withdrawn not only from the Queen Mum but also this contest, leaving Fakir D'Oudairies as JP McManus's sole remaining Ryanair entry. It's always possible that a shake-up in the two-mile Grade One, for whatever reason, could see my selection headed there instead, but I doubt it. That race, as usual, is much deeper. Let's get on – and take on Ruby Walsh's pair of bets in this contest.
There were two further notable absentees when the Ryanair forfeits were published – A Plus Tard, whose Gold Cup backers will take comfort in the removal of this safety-net, and the popular Top Notch, who disappointed in the Peterborough Chase.
The other horses removed from the Ryanair were Acapella Bourgeois, Annamix, Benatar, Caribean Boy, Castlebawn West, Easy Game, Itchy Feet, Midnight Shadow, Presenting Percy, Sizing Pottsie and Waiting Patiently.
Unibet Champion Hurdle
The most exciting news of the week was confirmation that dual Irish Champion Hurdle winner Honeysuckle will test her ten-race unbeaten reputation in the deepest waters yet when taking on fellow mare Epatante at Cheltenham next month.
Owner Kenny Alexander, trainer Henry de Bromhead and racing manager Peter Molony weren't just teasing us when they said all along this was an option. When you've been let down so often by so many, though, it can be difficult to trust again.
Although Molony apparently toyed with telling RTE the target was the Mares' Hurdle "just for a laugh", thankfully he thought better of it. Instead, he asserted: "There's only one option now, I think." Quite right.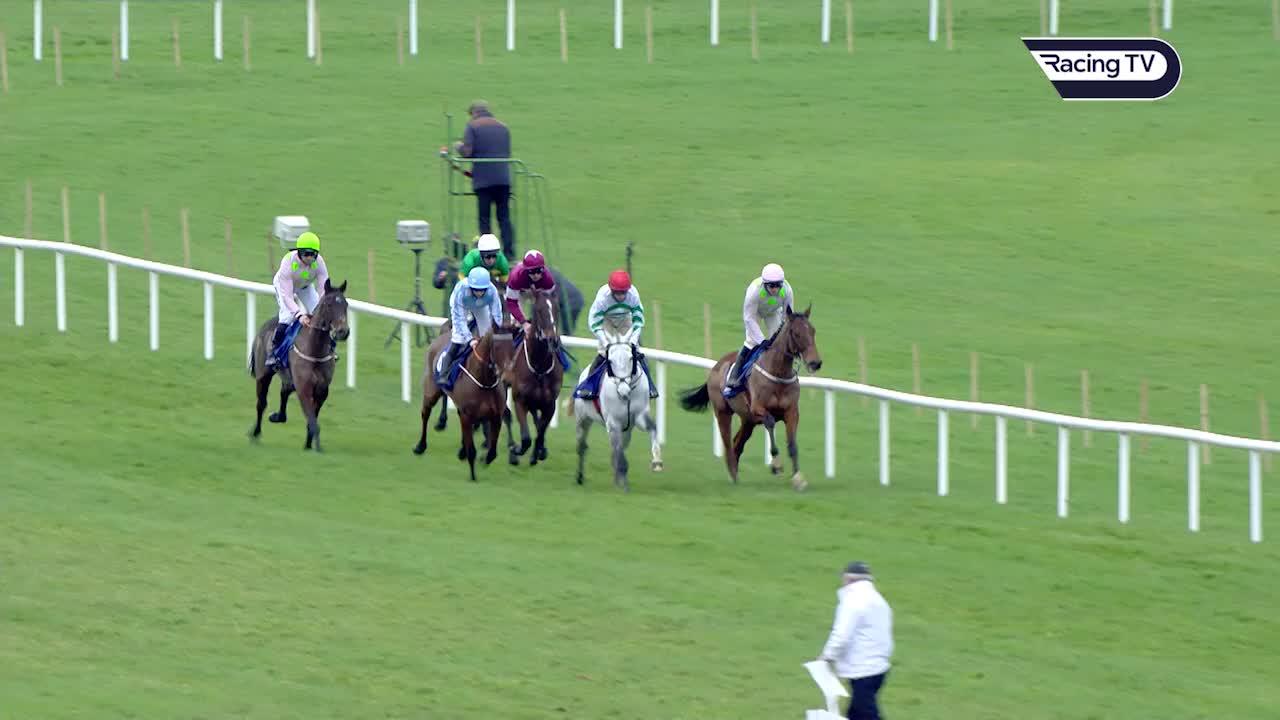 Honeysuckle, so impressive in the Irish Champion Hurdle
Honeysuckle travelled strongly throughout at Leopardstown last Saturday, taking up a prominent position on the outside of Petit Mouchoir and Saldier from the outset and then audaciously pressing the grey to go faster from halfway. Having overtaken, Rachael Blackmore then nudged her mount to widen her lead approaching two out and they rounded the home turn with an authoritative advantage.
As a strong stayer at two miles, it would have taken some effort to reel her in from there but there was never even a whiff of hope for her opposition. That said, it also necessitated a surfeit of class and stamina to attack the race from as far out as Honeysuckle did. She lacked fluency at the last, Blackmore settling for her popping over it when a stride wasn't to be found, but surged away again for a ten-length success from Abacadadras who, in turn, was nine lengths clear of Sharjah.
This was Honeysuckle's most complete performance yet, bettering both her nine-length triumph in the Hatton's Grace last season and her half-length defeat of Benie Des Dieux in last term's Mares' Hurdle at the Festival, when she nipped up the inside of a tactical error. She is now a six-time Grade One winner, so absolutely she should be taking on the best rather than lurking in the shallow(er) end.
Last season, connections also kept to their word by supporting the enhanced mares' programme for which Alexander and Molony, in particular, are staunch advocates. Moloney has since also conceded that he doubted her jumping would have withstood the test of a Champion Hurdle at that stage in her career.
But they also said back then that the same thinking might not apply in 12 months' time. Nothing Honeysuckle has done since should dissuade them from this more ambitious campaign.
"She came out of her shell a little bit yesterday," Blackmore told Racing TV's Luck On Sunday. "She's never done anything wrong up to this point, so I was confident going into the race, but she really showed us what she was made of.
"She's always delivered. As a jockey you ask her for her more and she's never not done that, but between the fourth and the third last she took the bit in her own mouth and went herself. That's a magic feeling when you can sit against them, not disappoint them and let them go forward...
"I can't pinpoint where the dramatic improvement came from, but she's won every race we've asked her to, so we can't fault her any other day. She felt incredible, she really did. The ground was a little slower than last year which was a help [to her jumping], but you'd have to be pleased in that department as well."
Her jumping has undoubtedly improved but it can still get slicker – she was a bit airy at the second and, most obviously, fiddly at the last. These fractions matter when you're facing off against a fellow mare with a skimming technique, like Epatante, and are now rated joint-favourite for the Unibet Champion Hurdle alongside her.
However, Honeysuckle's best form is more contemporary than Epatante's and just as good. Also, the titleholder's jumping was far from fluent when we last saw her in Kempton's Christmas Hurdle. Admittedly, it was evident from her pre-race demeanour that something was bugging her and trainer Nicky Henderson has blamed this predominantly on a back problem, which he also said is now resolved.
This clash alone makes for a fascinating match-up. Let's hope Molony can actually enjoy it as much as the rest of us, as he seems to be engaged in some spin-off psychodrama in which he interprets every analytical comment about Honeysuckle as if it were an affront to Truth Herself. Speaking on the Nick Luck Daily Podcast on Monday, he listed all the things that pundits had said that had irked or made him "chuckle". Nothing to see here, Peter. As I said, her jumping was flawless!
Back in a distant second, this was better from Abacadabras – who reportedly returned with mucus in his lungs when disappointing in the Matheson Hurdle over Christmas. Neither he nor Sharjah would have been suited by this relative stamina test, which contributed to them being too far back when Honeysuckle slipped her field. Their jockeys were left just hoping she'd come back to them.
Sharjah would also have also preferred a sounder surface, of course, and the balance of his form says he's capable of much better than this. I expect both him and Abacadabras to get closer to the mare at Cheltenham.
Their slim chances of reversal partly rest on the Champion Hurdle being more of an end-to-end, error-exposing gallop which, with Goshen and the mercurial Not So Sleepy standing their ground at the forfeit stage, it promises to be. The loss of last Saturday's Contenders Hurdle means Gary Moore will need to find a prep race for the former – perhaps reviving what was meant to be the Sandown clash with Song For Someone in Saturday week's Kingwell Hurdle.
However, as a result of the Irish Champion Hurdle we can say that neither Saint Roi nor Saldier are making the grade for Mullins – to the seeming bafflement of the yard in the case of the former, whereas the latter's fragility necessarily makes him a speculative project.
The four withdrawals from this race are merely a footnote – Beacon Edge (who remains in the Stayers' Hurdle), Call Me Lord (who doesn't), Ribble Valley (a good horse in the right grade) and, predictably, Marie's Rock.
Close Brothers Mares' Hurdle
Following confirmation that Honeysuckle's sights have been raised to the Unibet Champion Hurdle, I would rate the chance of fellow mare Concertista following her at absolute zero. The one horse with the capability of preventing this trophy from gracing Willie Mullins' mantelpiece for a tenth occasion has been removed. He's not going to risk missing out for a roll of the dice.
The three mares removed from this Grade One contest were Daylight Katie, Robin De Carlow – last seen when narrowly defeating Put The Kettle On over fences at Tipperary in October 2019 – and Sayce Gold, so small beer.
It's worth noting that last year's Coral Cup winner Dame De Campagnie retains this as an option after being taken out of last Saturday's Scilly Isles Novices' Chase, jockey Nico de Boinville catapulted out of the saddle in interference caused by the fall of Hitman. Prior to that, she'd started to lose confidence and ground at her fences in Sandown's tricky back straight, anyway.
With Elimay – JP McManus's only other entry in this contest – presumably heading to the Grade Two Mrs Paddy Power Chase, a short-term reversion to hurdles is not impossible. Equally, Elimay's presence here means it's no slam-dunk that she runs over fences at the Festival.
Paddy Power Stayers' Hurdle
Finishing first and second in the Irish Gold Cup would be an unusual stepping-stone to the Stayers' Hurdle, but that sounds like the plan for both Kemboy and The Storyteller.
Asked by Gary O'Brien on Racing TV whether the winner would be heading back for a third attempt at the Magners Cheltenham Gold Cup, Willie Mullins said of Kemboy: "We have him in the Stayers' Hurdle."
He clearly wasn't joking – and he's got form in this area. As O'Brien swiftly noted, Mullins took the same route with Rule Supreme in 2005. He won what was then called the Irish Hennessy before finishing third to Inglis Drever in the Stayers' Hurdle and then going on to finish second in both the Punchestown Gold Cup and when defending his French Champion Hurdle crown at Auteuil.
"Maybe that's what we'll do with this fella," said Mullins. "Because I'm not sure that he likes jumping fences around Cheltenham."
Unlike Rule Supreme, who had been hurdling that season prior to Christmas, Kemboy hasn't been sighted over the smaller obstacles since April 2017. Rule Supreme, a hardy campaigner, had also won the previous season's RSA Chase. However, as we heard from Ruby Walsh on last week's Road To Cheltenham show, a lack of recent schooling over the relevant obstacle is no hurdle for Mullins – pun intended.
Kemboy finished fifth behind Willoughby Court in the 2017 Ballymore (then Neptune) and is totally unexposed over three miles in this discipline. If it is specifically Cheltenham's fences that trouble him, then the Stayers' Hurdle is worth a shot. He will be taken on for the lead, however.
Irish Gold Cup runner-up The Storyteller mixes chasing and hurdling routinely. He finished a half-length second to Sire Du Berlais, receiving 3lb, in last year's Pertemps Hurdle Final and is in the form of his life this season. There's no way he should be twice the price of that rival, even if he is my selection for this race. A past winner of the Festival Plate to boot, I fully expect The Storyteller to be in the mix at the finish.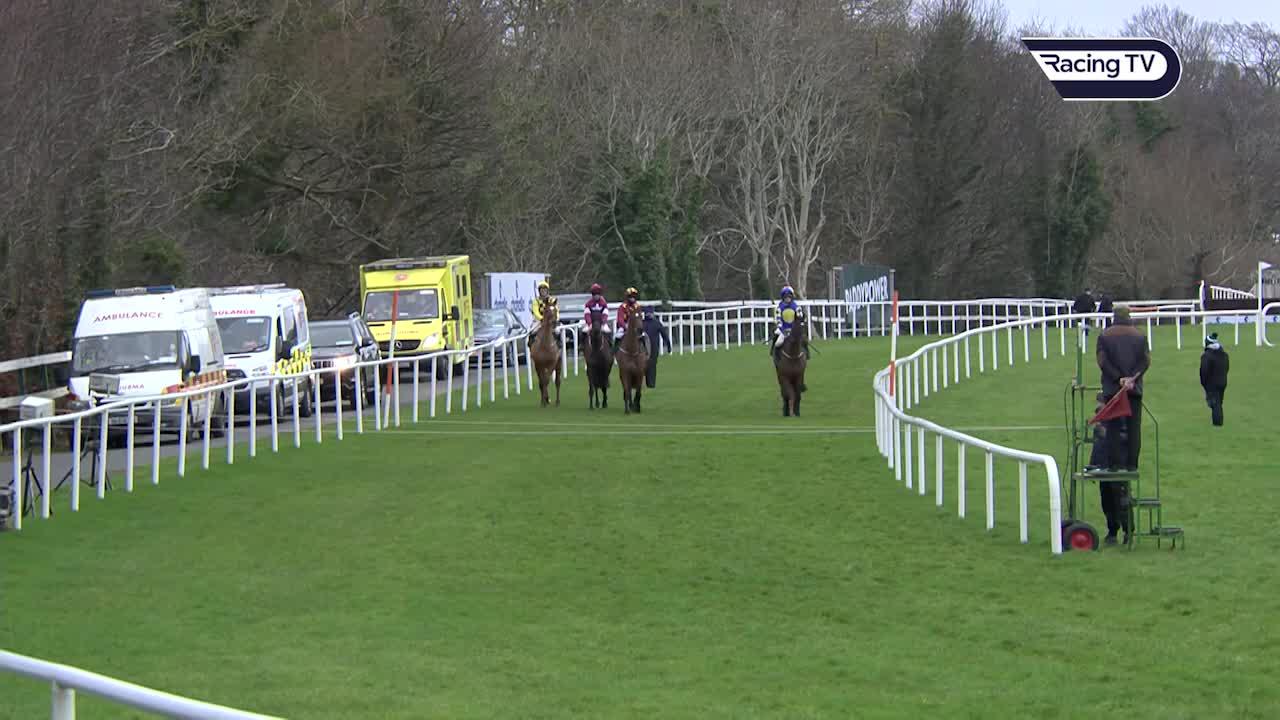 Champ is another chaser to have stood his ground in this race at the forfeit stage – as did Vinndication and novice chaser Next Destination, but not Kalashnikov or Dame De Compagnie. Nicky Henderson described this option as "a very, very reserve engagement" for Champ.
The other scratchings from this contest are Ask Dillon, Bapaume, Call Me Lord, Commander Of Fleet, Sixshooter, Summerville Boy (worryingly?) and Vision Des Flos.
Mouse Morris has confirmed this as the intended target for recent Galmoy Hurdle winner, Sams Profile, who ran well until knuckling over two out in the 2019 Ballymore. "If he's sound on the day, he'll go," said Morris. "He's already been to Cheltenham and run well, so we've no worries on that score."
Matt Smith has decided to head straight to Cheltenham with last year's runner-up Ronald Pump, missing the Boyne Hurdle on Sunday week. "There is no point in going to Navan and maybe getting a hard race on heavy ground," he reasoned. "It's also getting that bit closer to Cheltenham, so it would be better to go straight there – and he runs well fresh.
"He missed Leopardstown at Christmas with a stone bruise, but it held him up a bit longer than we expected. He's fine now and in good form."
Novice chasers
It was highly impressive that as a novice, comparatively speaking Energumene pretty much matched Chacun Pour Soi in the Patrick Ward & Company Solicitors Irish Arkle – and he, too, had plenty left at the end, cruising home by ten lengths from his slightly unfortunate stablemate, Franco De Port.
So, the tantalising prospect of an epic clash with Shishkin remains on the cards. If I were owner Tony Bloom, however, I'd run him in the Marsh Novices' Chase instead. And I'd... (insert incredibly high-level poker joke here).
To be clear, I don't doubt that Energumene possesses the raw ability to serve it up to the Nicky Henderson-trained favourite for the Festival's Sporting Life Arkle Novices' Chase. What I worry about is his tendency to jump right and what that might mean if he's under pressure, needing a good leap, as they round the home turn for the second last. And the likelihood is that he will be under pressure because... well, Shishkin.
Personally, I'd rather take on the sacred Envoi Allen 48 hours later. While his reputation is larger and his presence perhaps looms greater than Shishkin's, especially in Ireland where Energumene is also trained, his chase form is as yet nowhere near as robust as Shishkin's.
Again, to be clear – I'm not knocking him. He can only beat the opposition he encounters and I love the unflappable way in which he measures his fences. But, in what appears to be a vintage season for novice chasers, so far Shishkin has achieved more.
But the over-riding reason for running Energumene in the Marsh would not be due to the opposition but because the more galloping, less tight New Course where it is staged is less likely critically to expose Energumene's right-adjusting tendencies than the Old Course, where the Arkle is staged. We know already he stays 2m4f strongly. Yet I doubt Willie Mullins will do it, even though I'd quite like him to run Franco De Port in the Arkle and not the Marsh, too.
Energumene set out to boss this race from flag-fall. It soon disheartened Felix Desjy, who hit the brakes going into the second and was toiling from the sixth, jumping increasingly left. My big-priced Arkle hope Darver Star started to struggle at the same time, jumping carefully, and both finished well beaten.
It's fair to point out that both are better horses on a sounder surface than the soft stuff they encountered last Saturday. At least Darver Star is proven at Cheltenham and, on better ground, may yet give me a run for my money.
Unexcepted, the Mullins-trained stablemate of the 1-2-3, was left in second briefly two out but faded approaching the last and made no real impact.
Admittedly, this was his first start since last October and he may have needed it. Fourth-placed Embittered ran an excellent Grand Annual-type trial, tracking the pace and jumping soundly before keeping on staunchly under pressure.
Blackbow surprised me, given a clear sight of his fences on an inside line by Danny Mullins, he jumped well – albeit bundled over the last – and even tried to put up a fight for second. This was a clear career best, but one swallow doesn't make a summer and all that.
Franco De Port did well to get involved in a scrap for second at all, having clipped the top of the third fence and chewed turf during his determination to find a leg for Bryan Cooper. He'd just flown the second and moved into a more prominent position, too, whereas this mistake knocked him back to second last and forced him to work his forward again.
Having previously won a strongly-run edition of Leopardstown's Racing Post Novice Chase, he's earned his place on the Mullins lorry and, given how keen he was in last year's Coral Cup, I think he'd be best suited to an Allmankind-conducted Arkle. He's no forlorn place prospect either.
Had he not fallen at the penultimate flight, in the circumstances I'm pretty sure Captain Guinness would have been taken runner-up honours – and perhaps put up more of a fight against the winner than he managed at Naas last month. He went with much more verve this time and was still going well enough, having been nudged up to challenge, when crumpling on landing. Given how Energumene breezed home, I don't think for one second he would have won.
Were he to head to Cheltenham, he would have to defy the terrible record that horses who failed to complete last time out have at the Festival. It's a shaky profile, but on raw ability he probably shouldn't be as big as 20/1 NRNB.
Kept to the mid-to-outer on the track by Paul Townend, thus perhaps reducing his margin for going out to his right, Energumene still managed it – most markedly at the fourth, which comes up immediately after a left-handed bend. But he adjusted that way at the next two as well. Races ride a lot tighter at the Festival and it's hard to imagine similar track positioning being applied there.
Your eye, his form and the clock all tell you he's a smart horse, but that's why each-way NRNB at 5/1 – as he was after his previous success – didn't appeal, so 5/2 is hardly going to tempt now. He's 3/1 NRNB for the Marsh, which is better in more ways than half a point.
There's potentially more than Envoi Allen to the Marsh, of course, and despite being beaten in Sandown's Grade One Scilly Isles Chase last Saturday, Shan Blue would still head to that race with his reputation intact, if connections still believe in that plan. Having seen off a variety of threats from Paint The Dream, Hitman and Messire Des Obeaux with the aid of his trademark accurate jumping, he got mugged by Sporting John approaching the line. That horse could barely put one foot in front of the other on the first circuit.
Having earned his Grade One stripes in the Kauto Star over Christmas with unerring jumping under pressure, it was frustrating to watch Shan Blue consistently out-match his rivals and not get the goods here. It made me wonder whether Dan Skelton might be tempted to skip Cheltenham and target either Aintree's 2m4f Manifesto or (perhaps preferably) 3m1f Mildmay Novices' Chase instead. That track looks just the ticket for him.
Paint The Dream also deserves a hugely honourable mention, clinging onto the leaders coat-tails until after the last despite persistently being half-lengthed at his fences – particularly down the back and at the Railways, where Shan Blue flew them and his rivals stuttered. This highly likeable Fergal O'Brien-trained novice chaser has a decent handicap in him.
Five-year-old Hitman had previously chased home Allmankind at this track in the Grade One Henry VIII Novices' Chase over two miles in December and looked comfortable mixing it with Shan Blue and Paint The Dream up front. However, he stood off too far the first of the trio of Railway Fences on both circuits, paying the price second time around when landing too steeply to defy gravity.
Trainer Paul Nicholls has since reported that he's rarely seen jockey Harry Cobden so frustrated after a race. "He was travelling extremely well and jumped impeccably. He was just a bit unlucky he landed a little bit steep. He's come out of the race fine," he added, in a Great British Racing online press conference.
Understandably, he's inclined to be cautious with such a young and relatively inexperienced horse, who's tipped up on his latest start. Stand by for another Manifesto candidate.
Fourth-placed Messire Des Obeaux wasn't ever entered at the Festival and started to struggle from the final Railway fence second time around. It might well be that he needs a sounder surface but at the age of nine and a history of injuries, he might struggle to make an impact in open graded company. There are nonetheless good races to be won, in suitable conditions, with him.
As discussed in the Mares' Hurdle section above, Dame De Compagnie – or, more accurately, Nico de Boinville – got taken out of the race by the fall of Hitman but she had already started to lose ground at her fences, maybe lacking some confidence. Having previously only won a match over fences, Nicky Henderson might feel she lacks the experience for a Festival novices' chase – especially given her increased programming options as a mare these days.
All of which leaves us with the winner, Sporting John, who got detached from the outset by jumping big at the first and second before also slowing into the fifth and making a mistake. Richard Johnson got him to hang on in there, however, and they were steadily able to pick off pacier rivals one by one from the Pond Fence three out.
This was a much-improved performance on just his second start over fences, but I wouldn't have him remotely on my mind for the Marsh. The first fence comes up really quickly on the New Course and that's bound to set him back – even when he was coming on strong at the last at Sandown, he put in a safety stride whereas Shan Blue, who deserved to be the more tired, came up bravely long on demand.
Johnson conceded afterwards that "it's probably taken him three miles to get into that rhythm" and suggested Sporting John would ultimately be a three-mile chaser. So, if you like him it's got to be for the Brown Advisory Novices' Chase for which – inexplicably – he's the longer price of 14/1 NRNB. He does have to prove himself going left-handed, however.
(You might have spotted from that the artist formerly known as the RSA or, as a place-holder, the Festival Novices' Chase has finally gotta sponsor, confusingly – as lately seems to be a theme at the Cheltenham Festival – one who used to sponsor a different race.)
Monkfish is, of course, the Brown Advisory Novices' Chase favourite, and he faced perhaps the easiest Grade One task of last weekend in that he'd beaten his main Flogas Novice Chase rival, Latest Exhibition, twice before and the others had a good deal of improvement to find. In the event, like all good athletes, the winner's primary battle was with the clock and the referee raised his arm aloft in that contest, too.
He jumped fluently and won unchallenged, earning himself widespread plaudits.
It should be noted that Latest Exhibition was palpably below his best last Sunday and, again as any athlete can tell you, it's much easier to control your running when you're in charge of the fractions and nobody's hassling you.
Perhaps he didn't take to a first-time tongue-tie or maybe some other issue might emerge, but he was jumping more markedly left than usual and lacked his typical spirit.
Like trainer Paul Nolan, I don't believe his horse is regressing but there are no easy options. "If I go back in trip in Cheltenham, I take on Envoi Allen," a dispirited Nolan observed. "Or I stay where I am and take on Monkfish again. We've never met Envoi Allen, whereas we've met Monkfish three times and he's beaten us three times.
"We'll have to make decisions about Cheltenham, whether we stay at home and go for the Ryanair Gold Cup or the Irish Grand National at Fairyhouse instead. People always say you shouldn't be afraid of one horse, but you're dealing with horses that don't seem to make mistakes and there don't seem to be any flaws in them."
Back in third, Andy Dufresne was a new rival for Monkfish and hitherto unbeaten in two starts, both over two miles. Trainer Gordon Elliott had been looking forward to stepping him up in trip, but here he got outpaced and errors started creeping in as he tried to stay in the game.
Patrick Mullins employed different, more patient tactics on Asterion Forlonge following the grey's relatively inexplicable falls on both of his previous two starts. He also kept him to the outside to limit his scope for jumping right and a first-time tongue-tie had also been applied.
He got round – which is more can be said for stablemate and fellow dodgy jumper, Janadil – but spent lots of time in the air and lacked fluency. Good luck to whoever ends up riding him around 3m6f at left-handed Cheltenham in the National Hunt Chase.
Lydia's selections:
Advised 02/12/20: Zanahiyr at 5/1 (general) for the JCB Triumph Hurdle
Advised 31/12/20: Sire Du Berlais at 10/1 (general) for the Paddy Power Stayers' Hurdle
Advised 13/01/21: Fakiera at 20/1 NRNB with Paddy Power for the Albert Bartlett Novices' Hurdle
Advised 20/01/21: Darver Star each-way at 25/1 NRNB with Paddy Power for the Sporting Life Arkle
Advised 20/01/21: Pencilfulloflead each-way at 16/1 NRNB with Paddy Power for the Festival Novices' Chase
Added now: Fakir D'Oudaires at 12-1 NRNB with Paddy Power for the Ryanair Chase
Ruby's selections:
Advised 20/01/21: Allaho at 10/1 each-way NRNB with Paddy Power for the Ryanair Chase
Advised 28/01/21: Min at 5/1 win only NRNB with Paddy Power for the Ryanair Chase
Advised 28/01/21: Elimay at 9/2 each-way NRNB with Paddy Power for the Mrs Paddy Power Mares' Chase